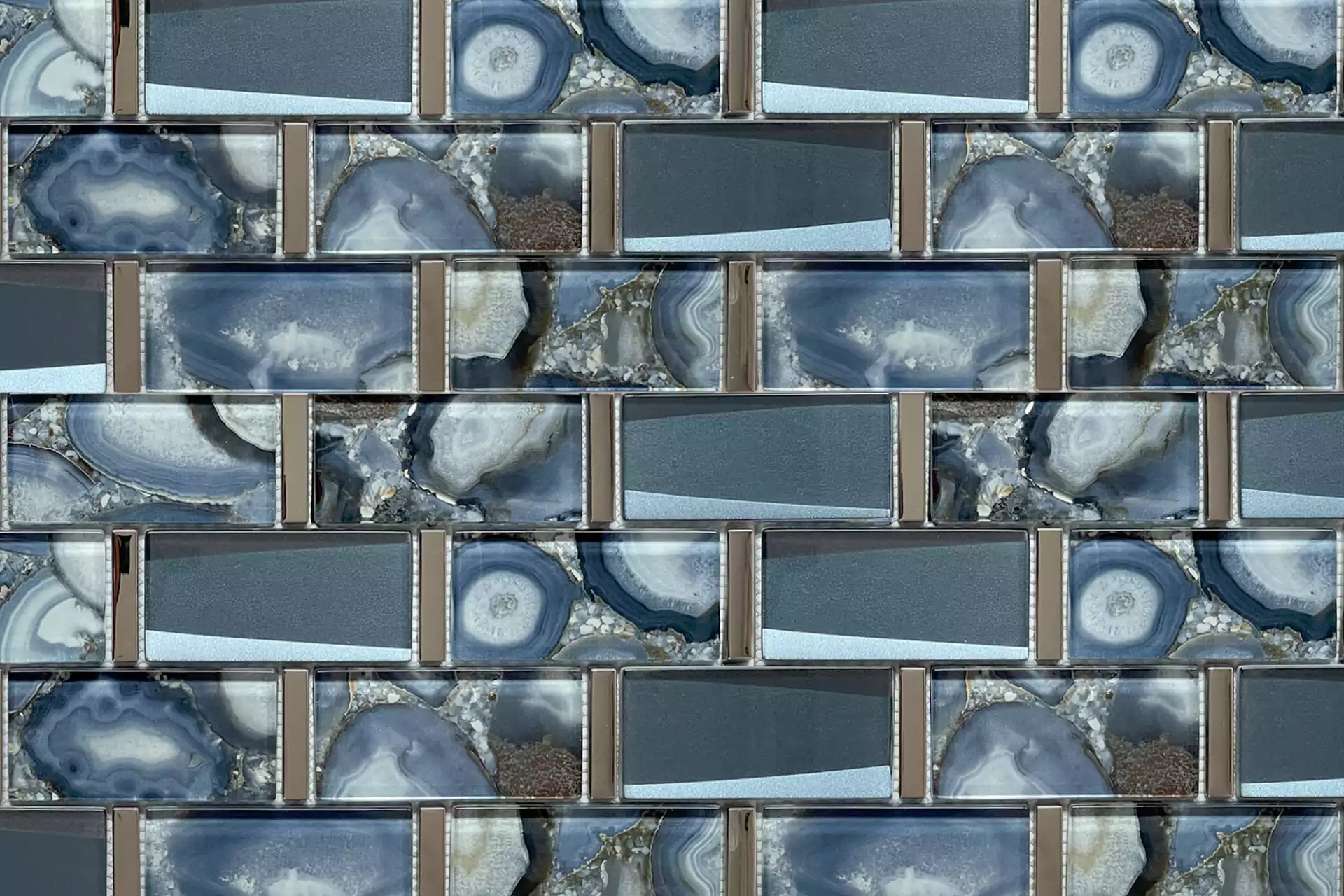 The Best Mosaic Tiles
Welcome to GAUDEA, the leading mosaic tile company from Foshan, China
GAUDEA
Leading mosaic tile brand from Foshan, China
Mosaic tiles are the new trend in decoration. The pieces come together in endless color and decorative combinations, tracing the edges of modern living environments. GAUDEA offers tiles in a variety of styles perfect for the kitchen, bathroom, or pool at the best possible price.
GAUDEA sells to businesses and consumers worldwide
YOUR GO-TO MOSAIC TILE COMPANY
Why choose GAUDEA?
Are you a builder? Are you planning to decorate your hotel? If you find it difficult to choose the best tiles, we are here for you. GAUDEA Mosaics is a leading mosaic tile factory in China.
We offer tiles in various designs, colors, and materials. Whether it's a black and white pattern or hexagonal tiles, the choices are endless. Our tiles are perfect for all applications. Whether you want to use them for your kitchen(s), bathroom(s), or pool, you are making the right choice.
GAUDEA is a mosaic tile factory that started manufacturing beautiful tiles in 2011. We are located in Foshan, China. Over the years, our products have won the praise of customers from all over the world. Our customers are both businesses and individuals, and here is why they choose us time and time again.
Thanks to our years of experience, we are able to deliver high quality tiles. We have the most talented quality assurance experts who make sure that everything is in order. They put our products through rigorous testing to ensure that our customers get only the best.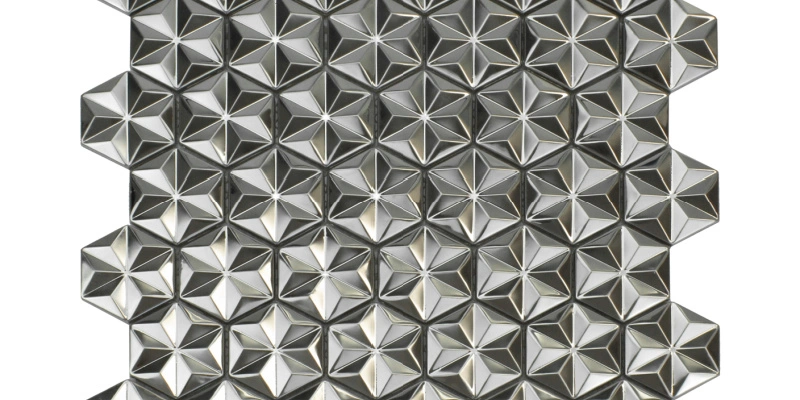 If you love design, GAUDEA mosaic tile factory is for you. All our products contain rich and regular geometric arrangements. They are beautiful to look at.

The arrangements match any color gradient combination, so you can use our tiles anywhere. GAUDEA tile design helps to decorate halls, bathrooms, swimming pools, etc.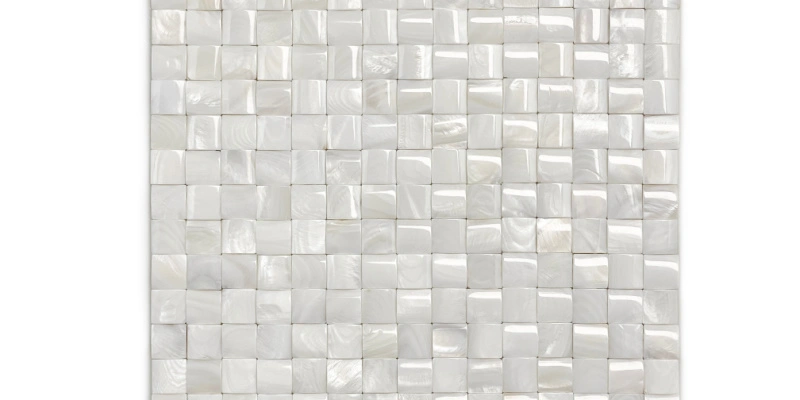 In addition to our quality and design, we also stand out for our good prices. The availability of raw materials in Foshan makes GAUDEA's prices very competitive. We also have a highly skilled workforce and low-cost global logistics. So it is a complete package.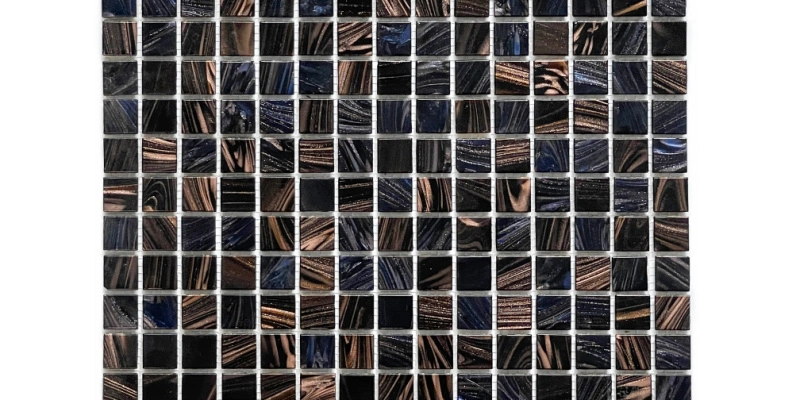 GAUDEA mosaic tile manufacturer supplies companies and customers all over the world. Our mosaic tiles are so easy to work with that we supply retailers and wholesalers.
All in all, we deliver quality at affordable prices. Our sales experts will guide you through the entire buying journey. So your tiles can look as dreamy as they are.
Contact us today and let us guide you through the process.
GAUDEA has customers around the world
At GAUDEA we proudly serve customers around the world, from Brazil to the United States to the Maldives.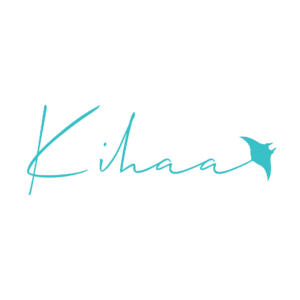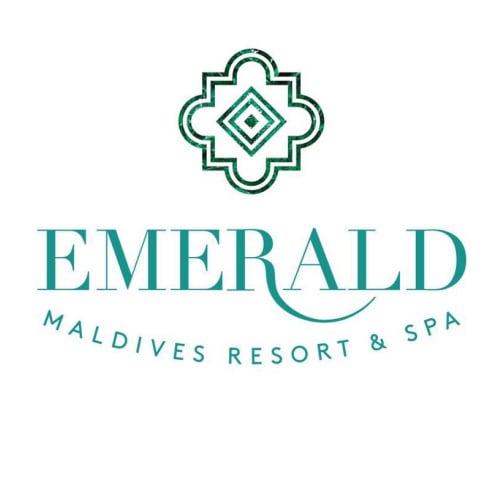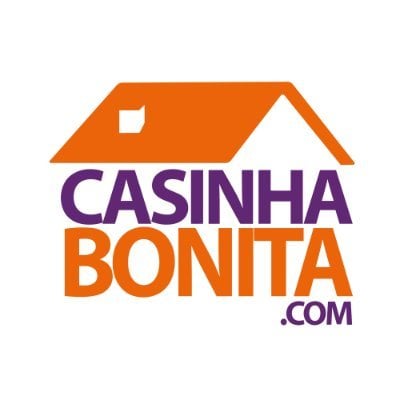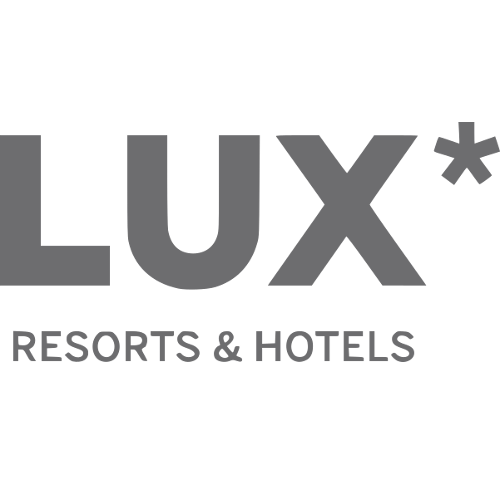 Be inspired: Mosaic tiles applications
From ceramic mosaic tiles to glass mosaic tiles, our tiles are a timeless and sought-after element of home design. The endless combinations of colors, shapes, sizes and materials make mosaic tiles for walls and floors a truly irreplaceable element.
Mosaic tiles offer a great opportunity to play with sizes and shapes, with soft neutrals or vibrant, bright colors. They come in a variety of effects and finishes, ranging from metallic or matte glass aspects to textured treatments that mimic multi-colored stones. Whether clear or opaque, mosaic tiles capture and reflect light to brighten any room. Moreover, they blend well with other natural surfaces like stone, ceramic, and wood.
Combining elegance and durability, today's mosaic tiles offer so many possibilities that you can customize any room to your heart's content!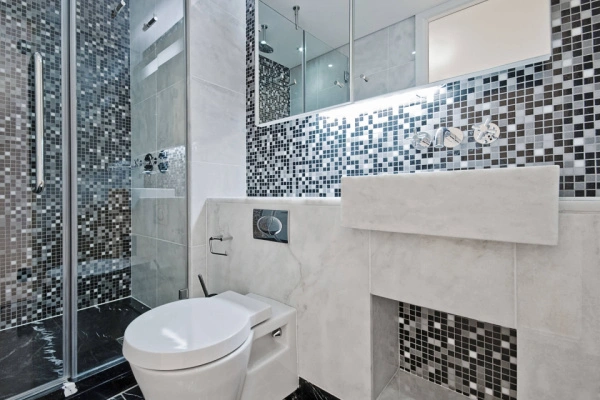 Home
Mosaic tiles are great for the interior design of your home. From the living area to the night area, from the kitchen to the bathroom, large areas or simply backsplashes.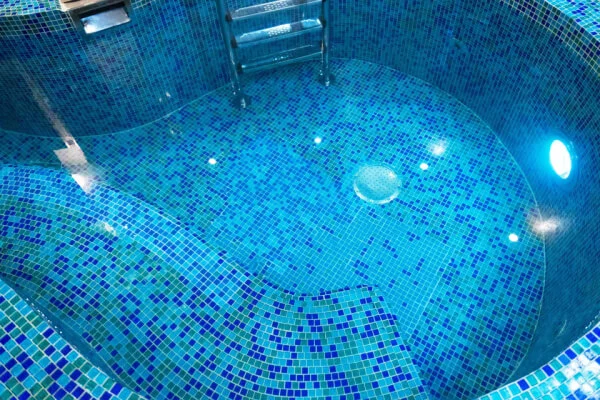 WELLNESS & POOL
The perfect tiles to build and personalize large, public and private facilities entirely dedicated to well-being. Swimming pools, saunas, health centers, spas and beauty farms.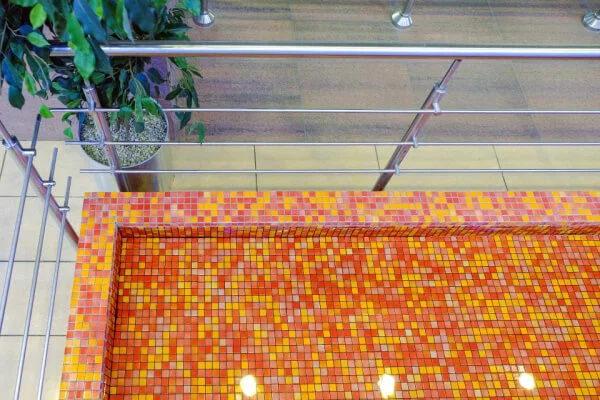 OUTDOOR
Mosaics transform outdoor spaces with the energy of color and the charm of decoration. Discover their use for outdoor floors and walls, pool areas, and urban design.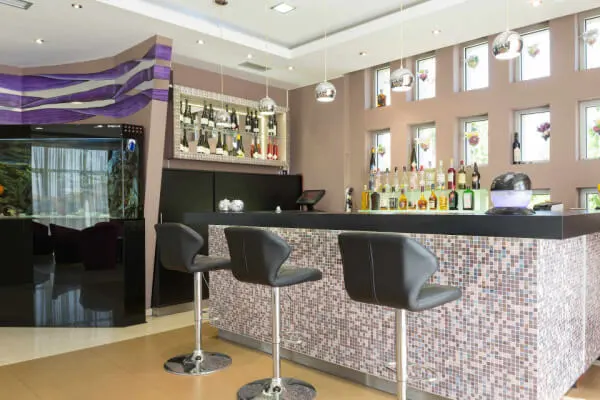 COMMERCIAL
Mosaic tiles can be a stylish solution to create artistic surfaces in restaurants, cafes, boutiques and showrooms.
CHINA MOSAIC TILES
Questions about the GAUDEA mosaic tile factory
The GAUDEA mosaic tile company exists for more than ten years. We are a mosaic tile manufacturer serving both businesses and consumers with the best mosaic tiles. Our consistent high quality, good designs and pleasant service have enabled us to become one of the leading mosaic tile companies from Foshan, China. The following questions and answers can help you learn more about us.
What are the types of mosaic tiles?
Various classifications of the different types of tile mosaics can be made, depending on various factors such as:
According to its shape: square, rectangular, hexagonal, octagonal, irregular …
Depending on the material with which the mosaics are made.
Following the classification of the different materials, some of the most prominent types of mosaics are:
Glass mosaics
Metal mosaics
Natural stone mosaics
Mosaics mix
How do you describe mosaics?
A mosaic tile is defined as an inlay design pattern with tiles smaller than 2×2". Individual mosaic patterns vary greatly, featuring a number of different materials, colors, and tile shapes. The most commonly used materials include glass, marble stone, metal, and porcelain.
Where to buy mosaic tiles in bulk?
GAUDEA Mosaics is your go-to supplier for mosaic tiles.
What is a good Foshan tiles manufacturer?
Foshan tiles have become a household name. Foshan is worldwide known as the #1 production center of mosaic tiles. There are a number of pretty good mosaic tile factories in Foshan. Yet, we do believe at GAUDEA we stand out from the crowd by offering the latest designs, consistent quality at a fair price.
Do you also make custom design mosaic tiles?
GAUDEA offers a wide variety of mosaic tile designs. Our bestsellers are covered in our catalog. Did you know you can also let us know what kind of design you are looking for? Pretty sure we can make it for you!