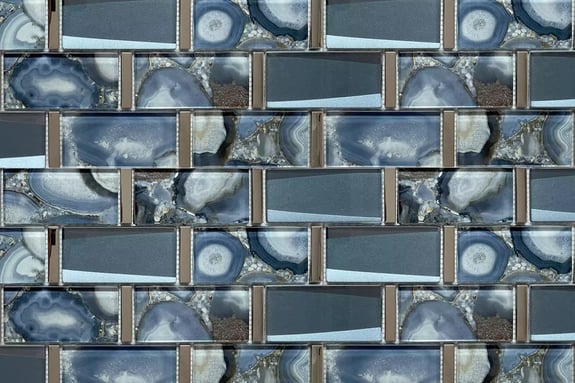 Create radiant
Every piece of mosaic tile we manufacture is unique, timeless and crafted with love
GAUDEA
Create Enchanting Living Spaces with the Best Glass Mosaic Tile Dealers of Foshan, China
Our love for aesthetics, innovation and exquisite style birthed Gaudea, a leading mosaic flooring tile company from Foshan. At Gaudea, we continually strive to bring you modern glass pool tiles inspirations from across the globe so you can bring about evocative storytelling at home. Whether it is about building your dream kitchen with world-class kitchen mosaic tiles, recreating an old space with art mosaic tiles, or giving life to your pool and outdoor area with glass pool tiles; choose from our array of endless colors and combinations that trace the edges of modern living environments.
Tell Us How We Can Help
Whether you're a builder, a pool contractor or simply wish to redecorate your hotel; great design begins with finding the perfect team to work with. Our distinguished experts at Gaudea are eager to hear from you, understand you, and offer the best possible advice that can help bring your dreams into action. Write to us.
Bringing Exceptional Mosaic Tile Collections to Customers Worldwide
YOUR GO-TO MOSAIC TILE COMPANY
Why do Customers Trust Gaudea?
Whether you're a builder searching for inspiration, a hotelier looking to renovate, or a retailer looking for best selling mosaic tile walls, GAUDEA has a proven track record of delivering beyond expectations by bringing the world's most unique and quality mosaic tiles collection to its customers on their fingertips.
Whether it is using black and white mosaic tiles, glass ceramic tiles, or mosaic porcelain floor tiles; renovating spaces with mosaic not only requires uncompromising quality merchandise, but also knowledge, experience, and excessive attention to detail. GAUDEA takes pride in offering end-to-end mosaic flooring and other tile services by adhering to the highest global standards of installation at all stages of the process.
GAUDEA began its journey with mosaic home interiors back in 2011, and has consistently grown over the years, winning the hearts of millions worldwide. Innovation, professionalism and a commitment to provide only the best to our customers has helped us become the one of the largest independent mosaic manufacturers and distributors in Foshan, China.
Our team of licensed experts help us stay updated with all the latest mosaic tiles trending across the globe. Whether it is mosaic for swimming pools, mosaic tile kitchen backsplash, glass ceramic tiles or bathroom ideas with mosaic tiles; our catalog is forever blooming with exceptional designs that make heads turn.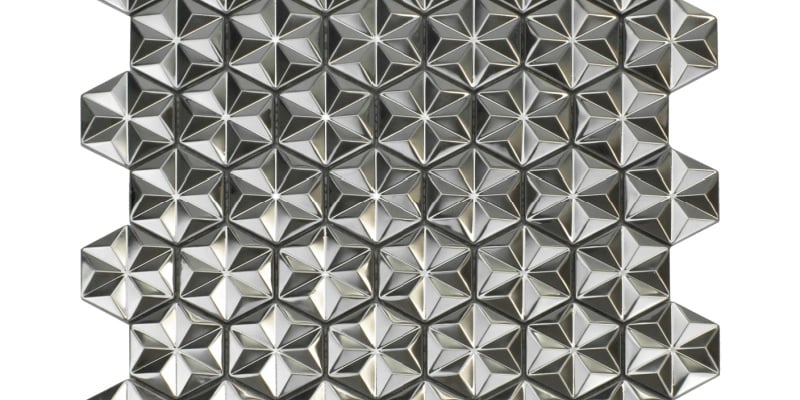 Having been in the mosaic manufacturing industry for over a decade, we have collaborations with the best suppliers and manufacturers around the world. This enables us to offer top-quality, high-end products to our customers at the best prices.

Besides world-class partners, our merchandise also undergoes rigorous testing. This is to ensure that we leave no stone unturned when it comes to providing quality mosaic tiles, suitable for any customer.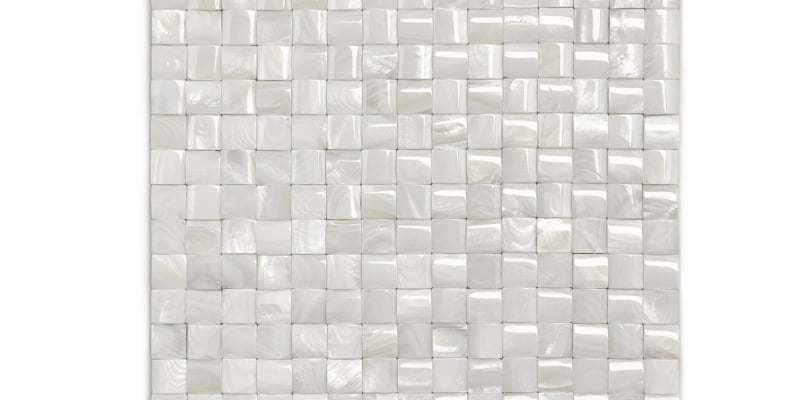 The availability of high quality material in Foshan, coupled with the latest manufacturing techniques, adherence to global standards of production, and a highly experienced team of experts enable Gaudea to provide extremely competitive prices to its customers.
Our highly skilled workforce and low-cost global logistics makes it possible for both contractors and customers to avail superior quality mosaic tiles at a bargain, making us the favorable choice as a top mosaic tile supplier in Foshan as well as USA.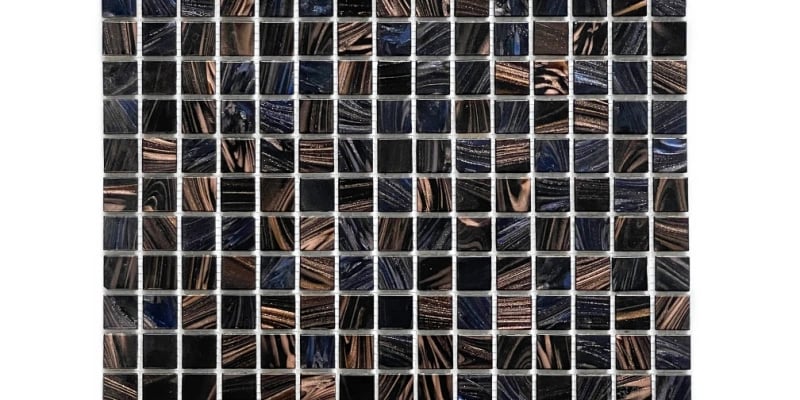 GAUDEA: Redefining the Mosaic Tile Industry
At GAUDEA, we focus on three key elements: design, quality and affordability. Our motto is to bring the best mosaic flooring and other mosaic home interiors to our customers at the most reasonable pricing. Happy customers from around the world are the biggest testimonial of our work.
Besides design and quality, we are also focused on helping each customer find the perfect mosaic tile based on their specific requirements. Whether it is a retailer or wholesaler, we take pride in being the only mosaic tile suppliers that offer expert consultation to every customer and ensure they find their dream mosaic tiles, online or offline.
Get in touch with our mosaic flooring experts and let them guide you to finding perfection.
Happy Customers All Around The World
GAUDEA is proud to have served customers across the globe, be it Brazil, Maldives or Foshan.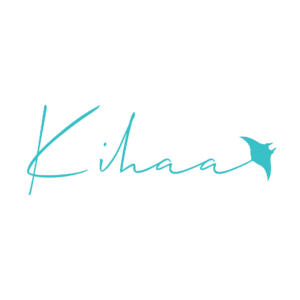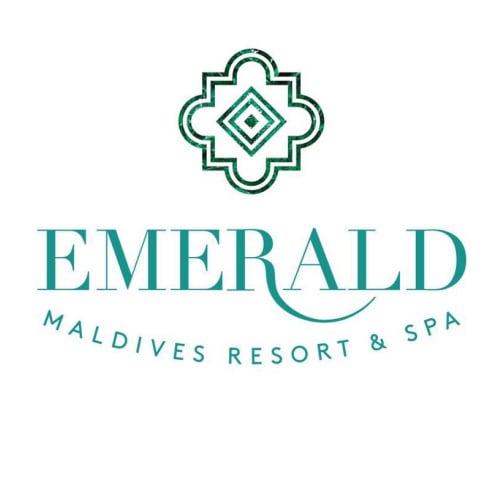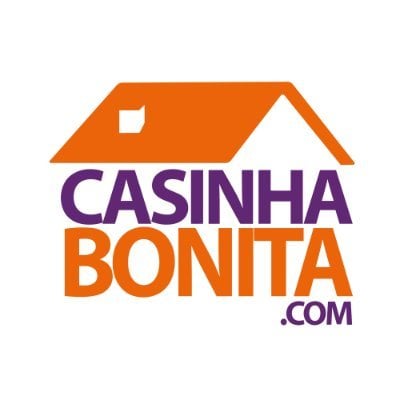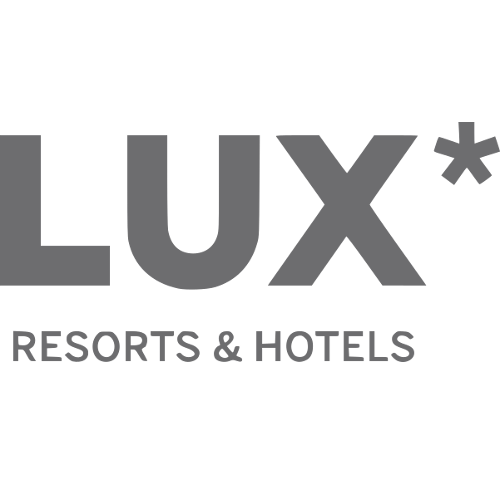 Create Alluring Spaces with GAUDEA Mosaics
Here at Gaudea, we strive to bring to you the best quality and variety of products for each customer, everyday. Whether it is glass mosaic tiles, ceramic mosaic, decorative glass tiles or mosaic pool tiles; we curate timeless pieces that add charm to any space, indoor or outdoor.
Mosaic tiles offer a great opportunity to play with sizes, shapes, textures and colors. Right with soft neutrals to vibrant, bright colors, from metallic ranges to matte glass textures, from black and white mosaic floor tiles to pearl marble tiles; the list is endless. The best feature of mosaic tiles is that they blend well with any other natural or man-made structures/surfaces such as stone, ceramic, or wood. Whether it is to renovate, beautify or simply to repair spaces from damages caused by a hurricane or storm; one cannot go wrong with mosaic tiles, as it offers something unique for everybody.
Modern mosaic tiles at Gaudea offer the unmatched combination of elegance, style, finish and durability allowing anyone to customize any space to their heart's content. To learn more, get in touch.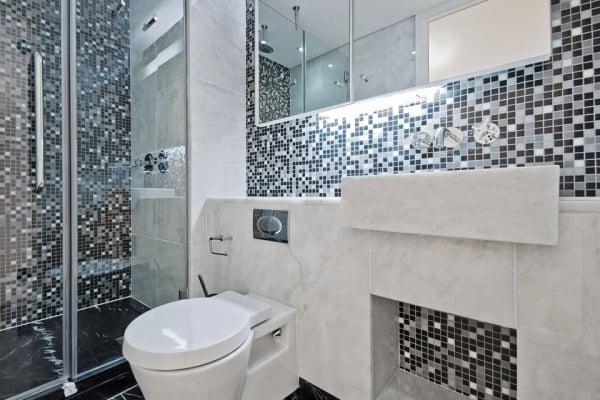 Delightful Homes
Mosaic tiles offer the kind of variety, integrity, and finish that other materials simply don't. From your living room to dining area, bedroom to entryways; choose from our collection of mosaic tiles to create memorable living spaces.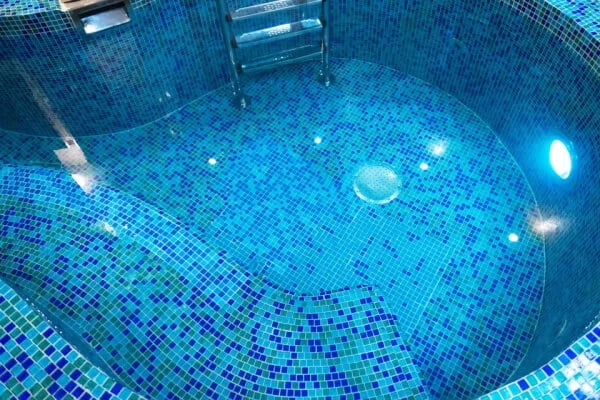 Pools, Spas and Wellness Areas
Gaudea offers a wide range of custom pool mosaics and mosaic tiles for wellness spaces that help create dramatic, defined and gentle spaces to create a lasting impression. Swimming pools, saunas, health centers, spas, and beauty farms have a common goal - creating a pleasant ambiance, something that can be achieved only with Mosaic tiles.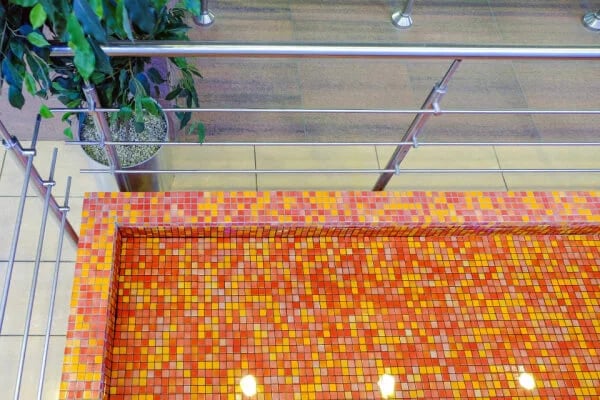 Mesmerizing Outdoors
The lasting impact and freshness of outdoor mosaic tiles makes them a popular choice among customers worldwide. Gaudea offers an exquisite mosaic tile collection dedicated to creating beautiful outdoor spaces, be it patios, landscaping, pathways and so on.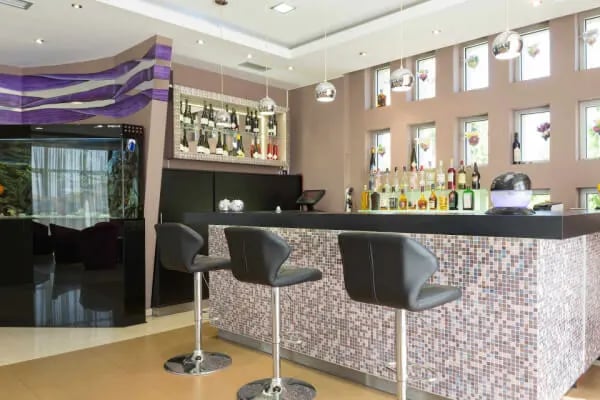 Commercially Viable
Whether it is restaurants, cafes, boutiques or showrooms, Gaudea unveils special mosaic collections for every commercial use. Make your next commercial project a huge success by handpicking designs from our versatile range of mosaic flooring, mosaic tile walls, china mosaic and more.
CHINA MOSAIC TILES
A Few Common Questions About GAUDEA
The GAUDEA Mosaic Tile factory came into existence over a decade ago. Ever since, we've been serving clients in retail and wholesale sectors to both, customers and entrepreneurs. Our commitment to maintaining quality, style and precision in mosaic tile collections of every range has helped us become one of the largest and most trusted mosaic tile manufacturers and suppliers in Foshan, China. Here is everything you might want to know about GAUDEA's Mosaic collection.
What are Mosaic Tiles?
A mosaic tile is defined as an inlay design pattern with tiles smaller than 2×2". They come in a variety of materials, colors and shapes. Some of the most popular mosaics around the globe include glass, marble stone, metal, and porcelain
What are the different types of mosaic Tiles?
Mosaic tiles come in a large variety of options and can be distinguished based on several factors including shape (square, rectangular, hexagonal, octagonal, irregular, etc.), material (glass mosaics, metal mosaics, natural stone mosaics, mosaics mix, etc.), use (mosaic for swimming pools, mosaic home interiors, mosaic bathroom floors, etc.).
Why is Mosaic Tile superior to its alternatives?
Mosaic Tiles offer unparalleled design, durability and affordability. They are easy to install, and even easier to clean and maintain. Moreover, its outstanding durability and variety in terms of design, color, and material makes it a go-to option for anyone who desires to create beautiful living spaces.
How do you select the right tiles manufacturer in Foshan?
When it comes to mosaic tiles, Foshan has become a household name as it is the No.1 production center of mosaics worldwide. While choosing a Mosaic Tile supplier from Foshan, it is advisable to ensure that they're licensed, insured, and most importantly hold a good reputation. We, at GAUDEA believe that we stand out from the crowd by offering the latest designs, consistent quality at a fair price.
Does GAUDEA offer custom mosaic tiles?
At GAUDEA, we constantly enhance our collection by updating it with the latest and trendiest designs (checkout our catalog!) However, if there's something specific you need that isn't a part of our collection, we're happy to collaborate and make it happen for you!