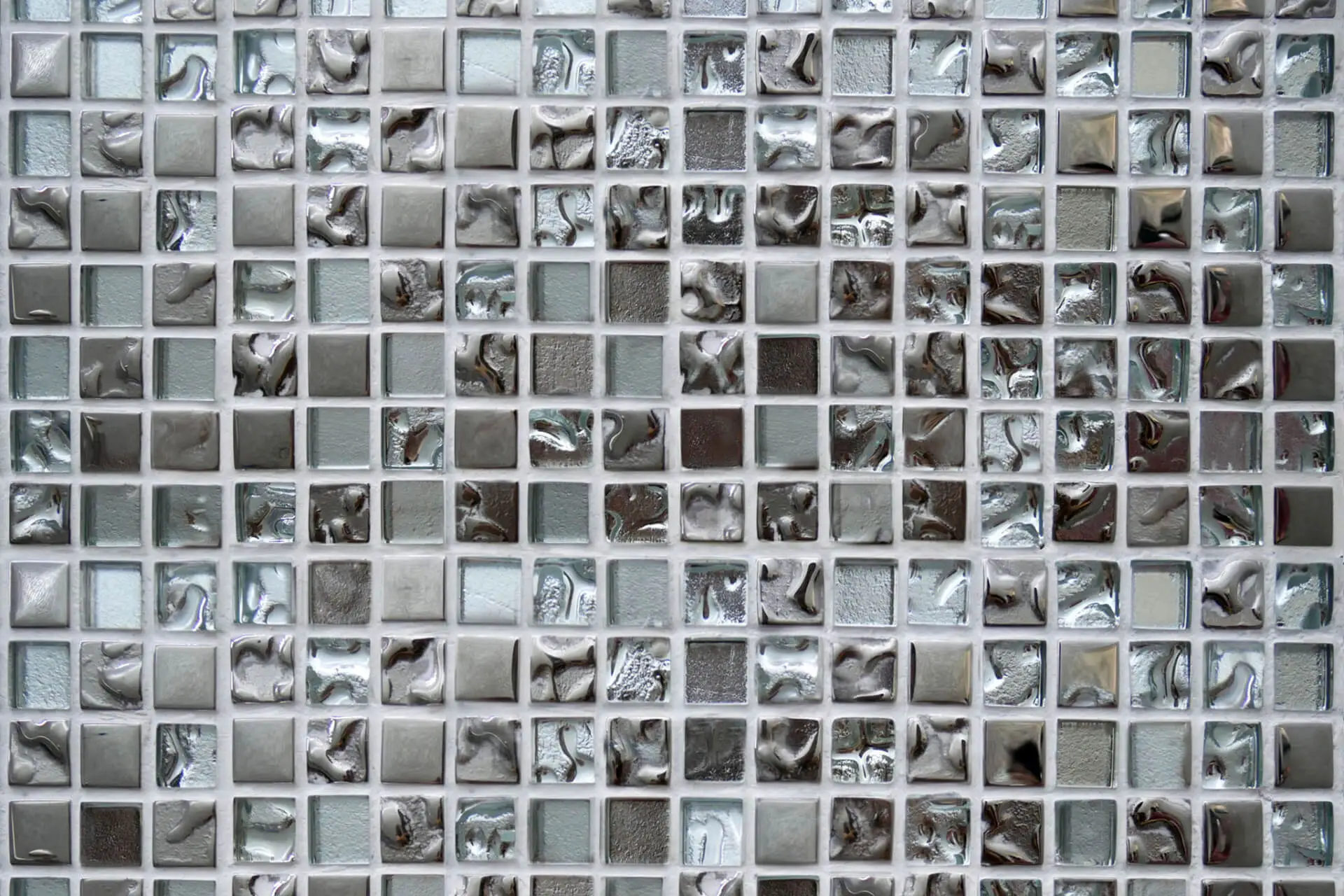 Glass mosaic tiles
Discover our range of glass mosaic tiles
China glass mosaics
Discover our range of glass mosaic tiles and transform your home. Stylish and durable, high-quality glass mosaic tiles reflect light and magnify space. Durable, water-resistant, and easy to clean, glass mosaics are a smart solution for bathrooms, kitchens, and even your swimming pool area.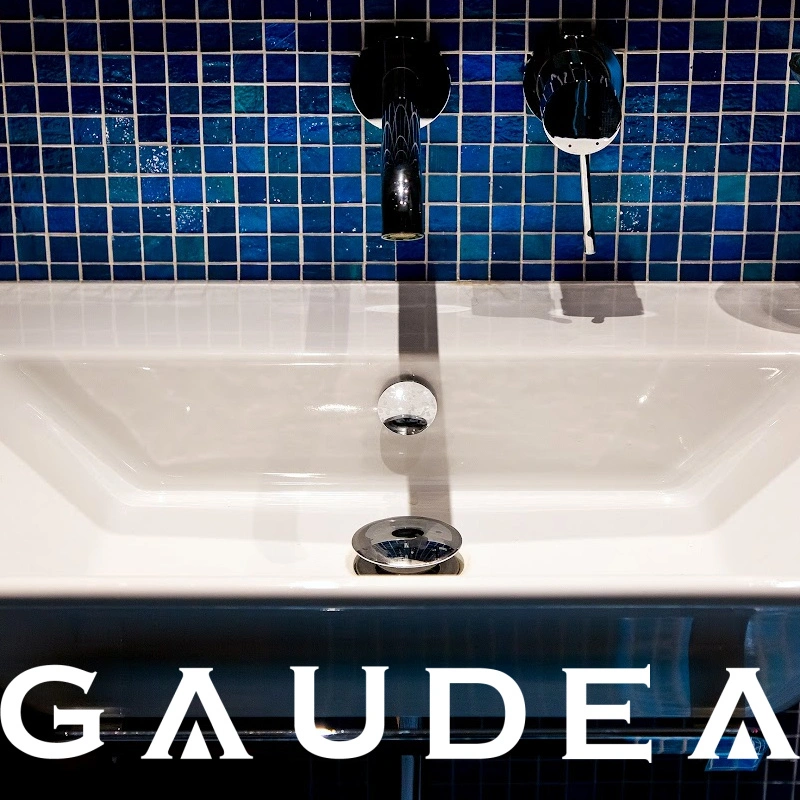 Available in a variety of iridescent, pearlescent, and mirrored styles, glass mosaic tiles are an effective way to add dramatic sparkle to your room's décor. They are popular in kitchens and bathrooms as they reflect light beautifully, making your space appear larger and more inviting. Choose from a variety of colors, shapes, and patterns to add a fun border design or create an eye-catching focal point. Durable, waterproof, and easy to clean, glass mosaics are a smart solution for bathrooms, kitchens, and even your swimming pool. Adding a glass mosaic is a great way to let your creativity run wild.
Our collection of glass mosaics
GAUDEA glass mosaic tiles are versatile and timeless. These tiles can be used for a variety of wall decors including kitchen and bathroom backsplashes, fireplace surrounds, tub surrounds, wet rooms, etc. Some can even be installed in showers or pools. Below are some of our bestseller pieces from our glass mosaic tile collection. Browse our B2B catalog to see them all!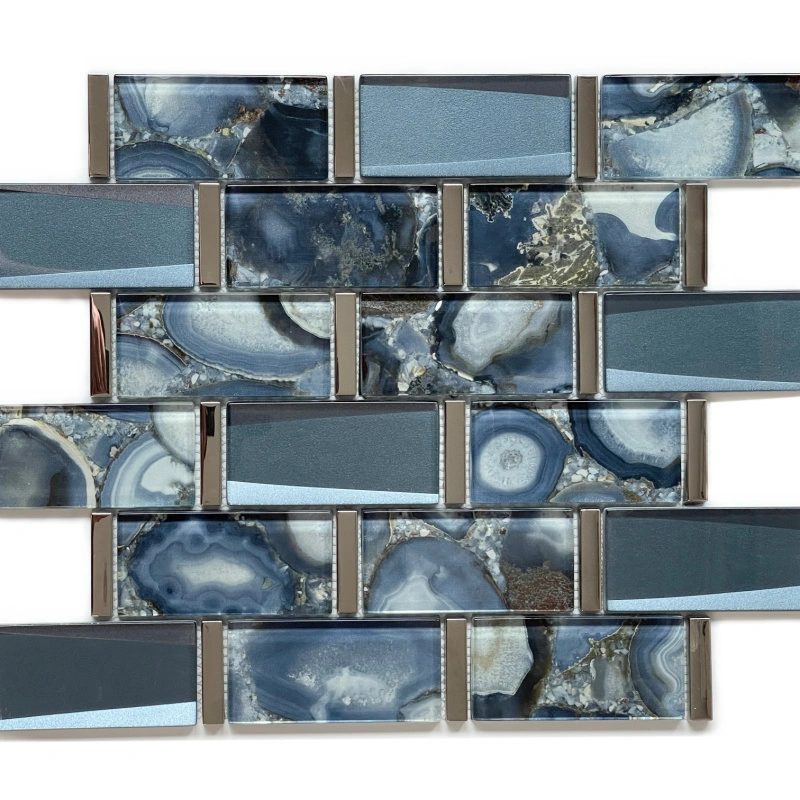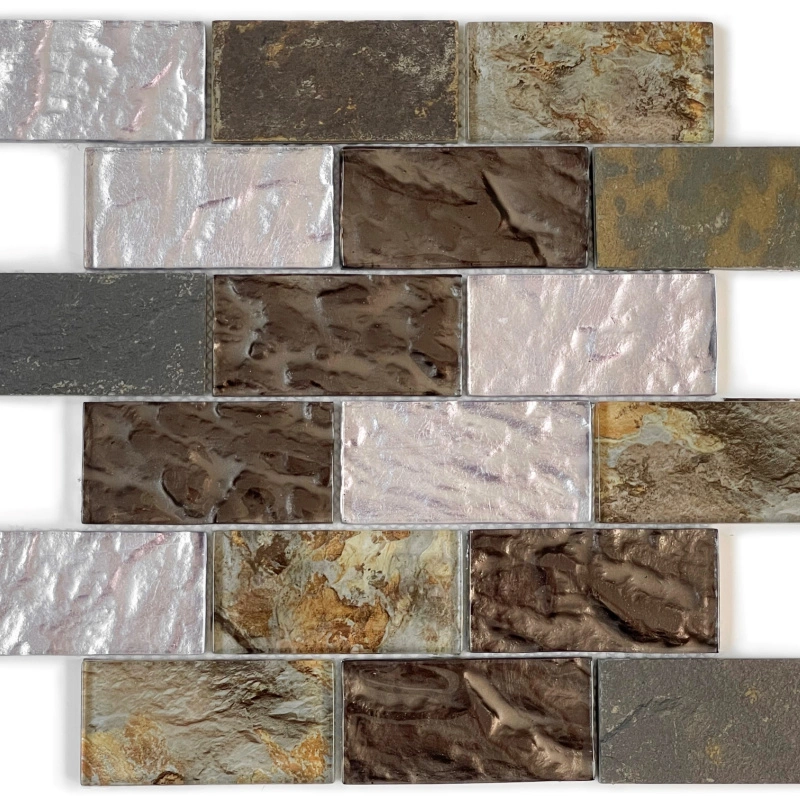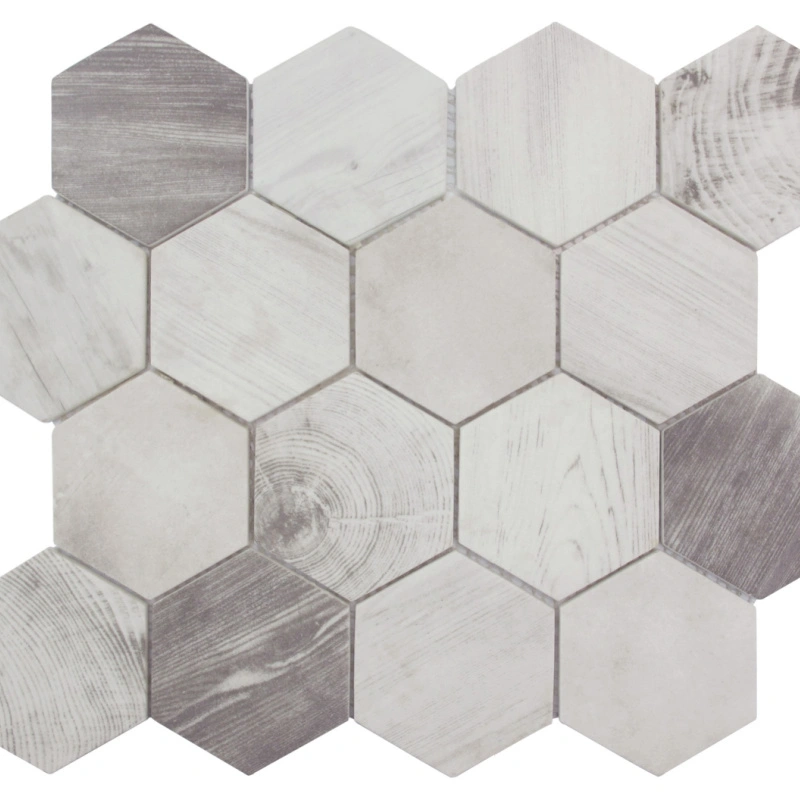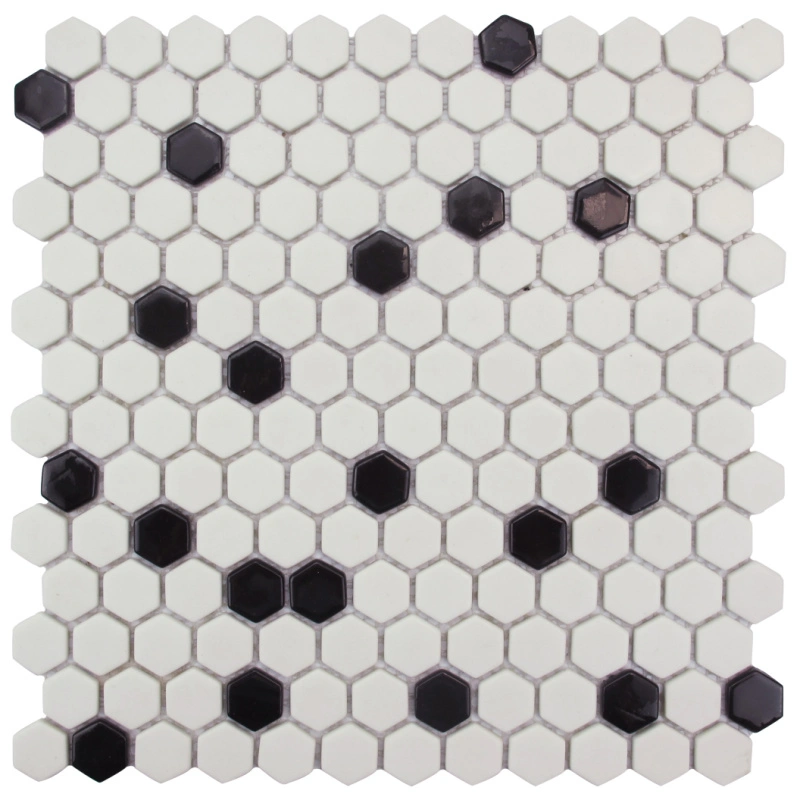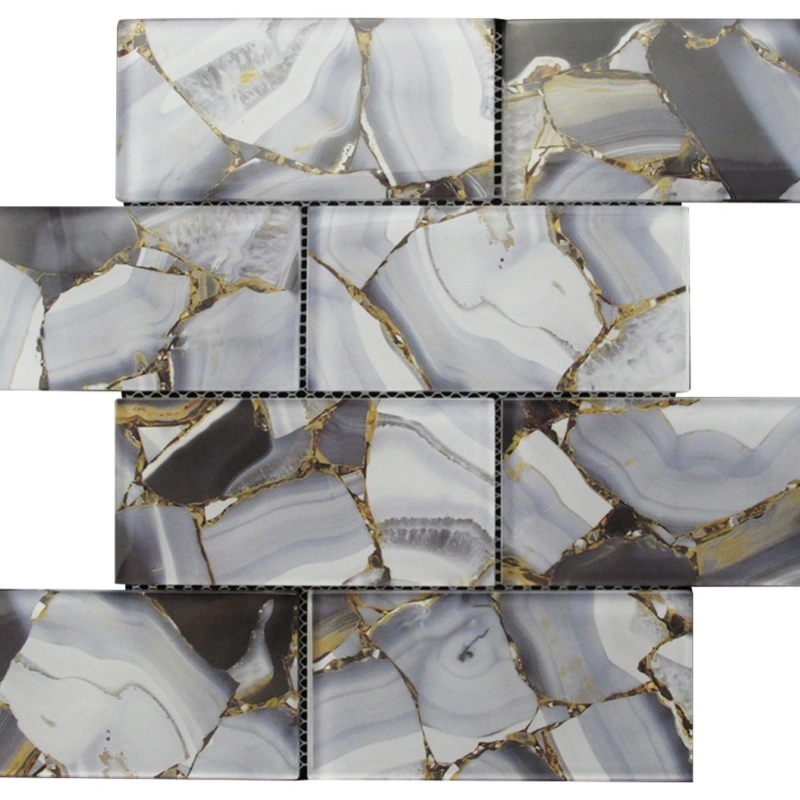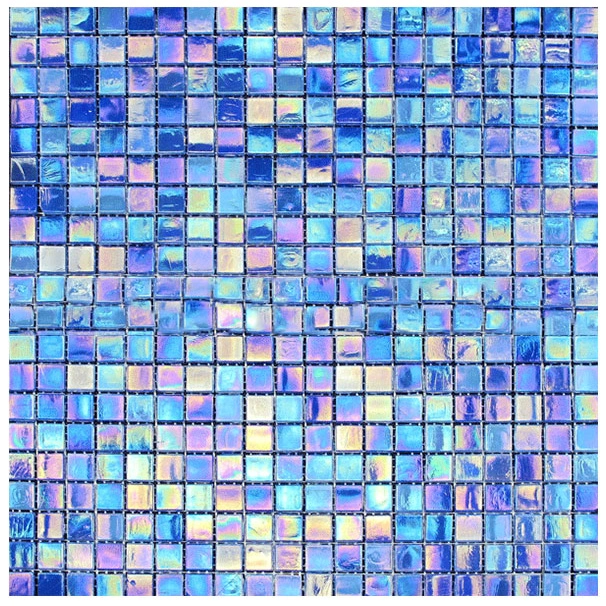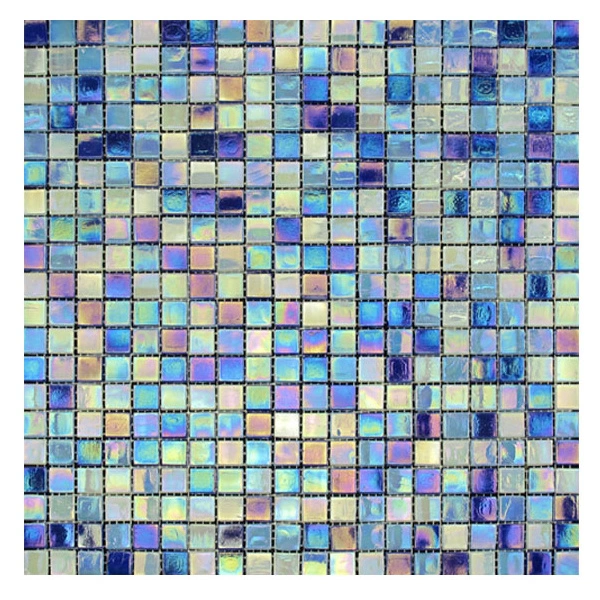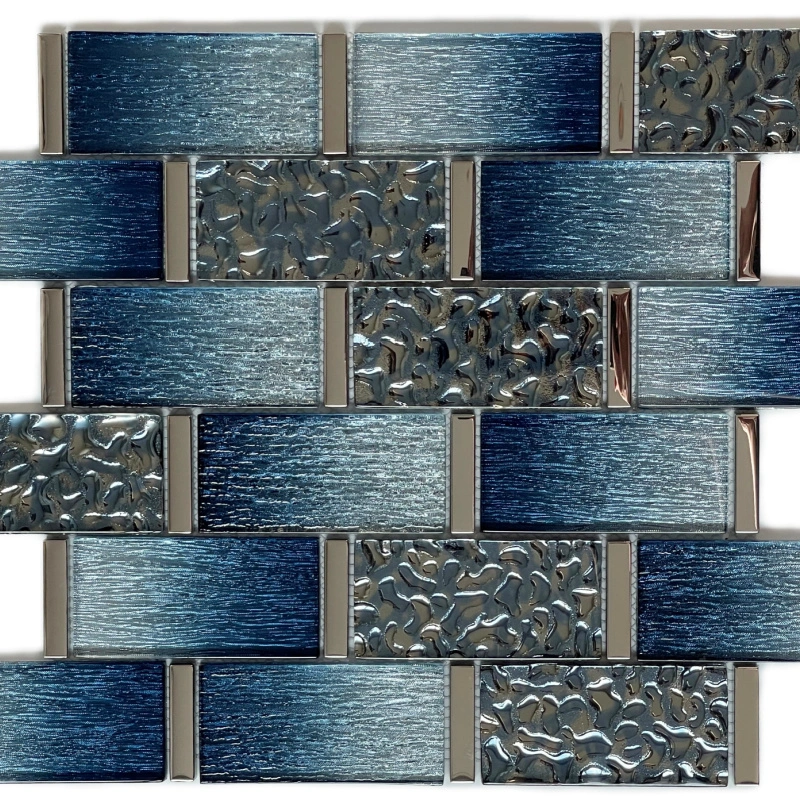 Why our glass mosaic tiles are so popular right now
Glass mosaics are the perfect choice for those who want luxury without the maintenance. They are heavenly to walk on, dead easy to clean and fantastic to look at. Discover GAUDEA's wide selection and order your glass mosaic tiles today!
How does GAUDEA produce glass mosaics?
Glass mosaic tiles get their beautiful shape from hand-cut pieces of enamel glass. Glass mosaic tile manufacturers use only top-quality materials. This way, your beautiful mosaic tiles will last a lifetime. Once the mosaic glass is decorated with enamel, it is fired to fuse the materials. The result of this mixture is a shiny and durable glass mosaic tile.
The brilliant world of glass mosaic tiles
To ensure that everyone gets their money's worth, GAUDEA offers a wide range of glass mosaics. You can play with the shapes, colors, shine, and finishes. Once you find the perfect combination, your room will shine with beautiful blends. If you want to buy a glass tile from China, you can find high-quality models from GAUDEA, among others:
Iridescent models - with colorful colors and luminous outlines
Pearlescent models -with elegant white variations reminiscent of mother-of-pearl.
Reflective patterns - with coated layers that mirror your space beautifully
Where glass mosaic tiles fit best
The best thing about glass mosaics is that you can use them anywhere. Our customers love installing them in swimming pools, bathrooms, and even kitchens. Backsplashes and other wet areas are also very popular. But one thing is for sure. Any room that has glass mosaic tiles will reflect light in the best way possible. This makes your space appear larger and more inviting.
Plus, cleaning glass mosaics is a breeze, which is why so many people love them. They are water and scratch-resistant and are guaranteed to wow you. Let your creativity run wild and enjoy the regal look in your home, living room, business, or anywhere else.
Buy tiles from China from your trusted manufacturer. GAUDEA knows how it's done.
BEST GLASS MOSAICS
Questions about glass mosaic tiles
We can imagine you have questions about GAUDEA's glass mosaic tiles. We compiled the most frequently asked questions here below.
How are glass mosaic tiles made?
Glass tiles are made from thin pieces of glass with a translucent glaze baked onto the back. They are sold in prefabricated mosaic patterns on a mesh backing.

Whereas traditional ceramic tiles are made by firing clay at a high temperature. A liquid glaze is then added and the tiles are fired again.
How to clean glass mosaic tiles?
With a rich choice of colors, endless designs, and combinations of both, glass tiles are a perfect example of decorative material for indoor or outdoor use, with low maintenance and long-term performance.

To achieve the optimum condition of your glass mosaic tiles, you need to...


Use clean water mixed with a mild soap or for a more organic solution you can use vinegar. Pour the mixture into either a bucket or spray bottle and rinse the tile surface thoroughly.
Let the liquid mixture sit on the glass tile for 5 to 10 minutes and gently sponge the grout area to remove excess dirt. Rinse the glass tile surface well with plenty of water to remove any soap or chemical residue.
Last but not least, dry the surface completely to avoid water spots and possible mold.
Where can I buy the best glass mosaic tiles?
At GAUDEA! Discover our range of glass mosaic tiles and transform your home. High quality glass mosaic tiles are stylish and durable, reflecting light and enlarging the space.