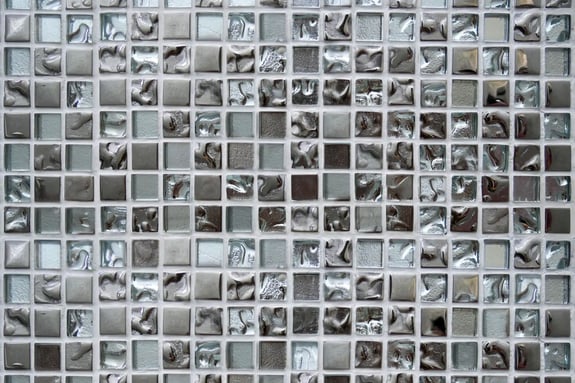 Glass Mosaics For Every Taste
Add instant finesse to any space. Take a look our glass mosaic tiles collection
Have Fun with China Glass Mosaics
The best thing about glass mosaic designs are their unparalleled visual appeal and the variety they come in. Being non-porous in nature; they make ideal companions for bathrooms, kitchens, and pools.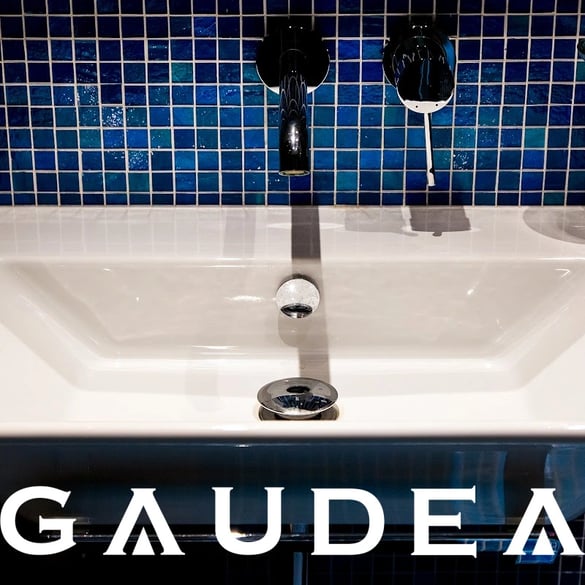 Each glass mosaic tile made by Gaudea has a natural luminous charm that is hard to miss. Available in a variety of styles like iridescent, pearlescent, and mirrored; glass mosaic tiles effectively add a dramatic sparkle to any room. The glass-like effect on these glass mosaic designs reflect light naturally, which makes any room look brighter, more spacious and effortlessly attractive. Glass tiles for walls, glass pool tiles and all other ranges come in many shapes, designs and colors which gives users an opportunity to create unique walls, re-invent rooms and simply have some fun with designs. Let your creativity run wild while we take care of the implementation!
Dive into our vibrant collection of glass mosaics
Para: GAUDEA glass mosaic tiles are versatile and timeless. Whether it is kitchen backsplashes, fireplace surrounds, tub surrounds, wet rooms, or anything else; we have extensive varieties of glass tile colors and designs for every taste. Use them for large walls or small stretches, like frames and borders; Gaudea mosaics do not fail to deliver utmost quality and finesse every time. Here's a collection of our most popular glass mosaic tiles.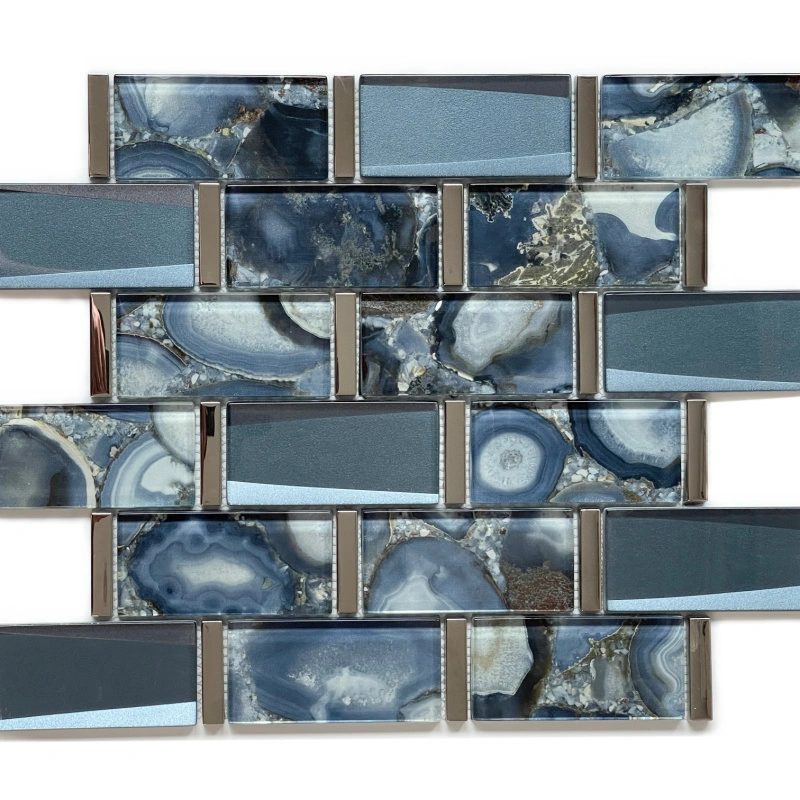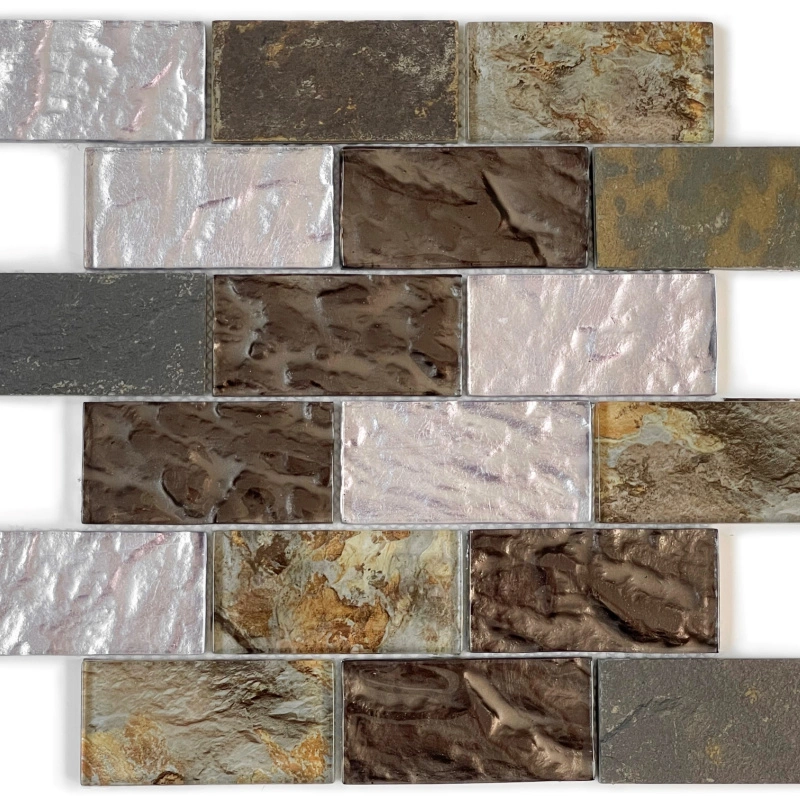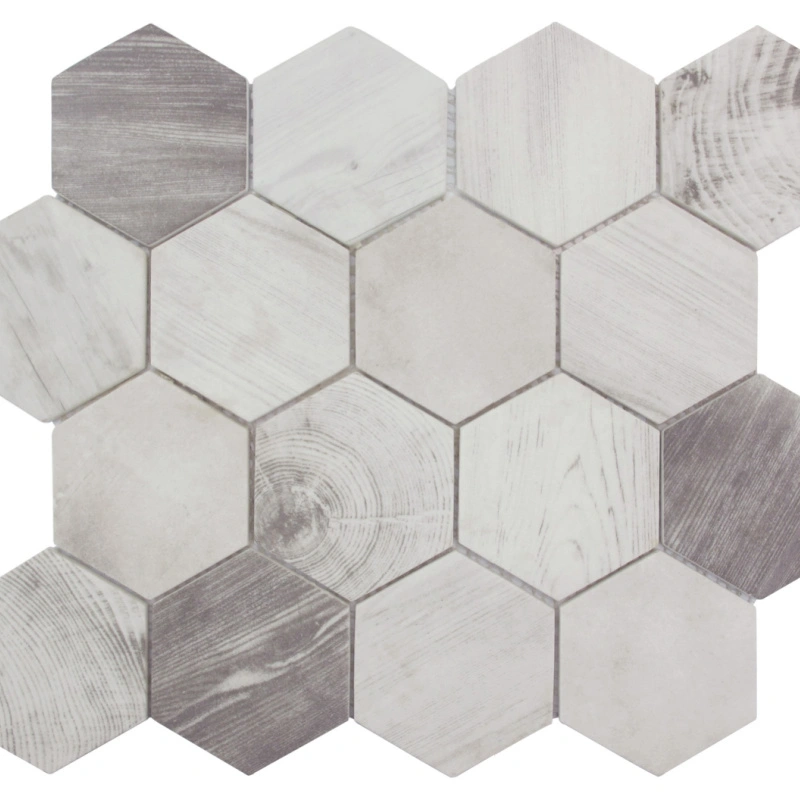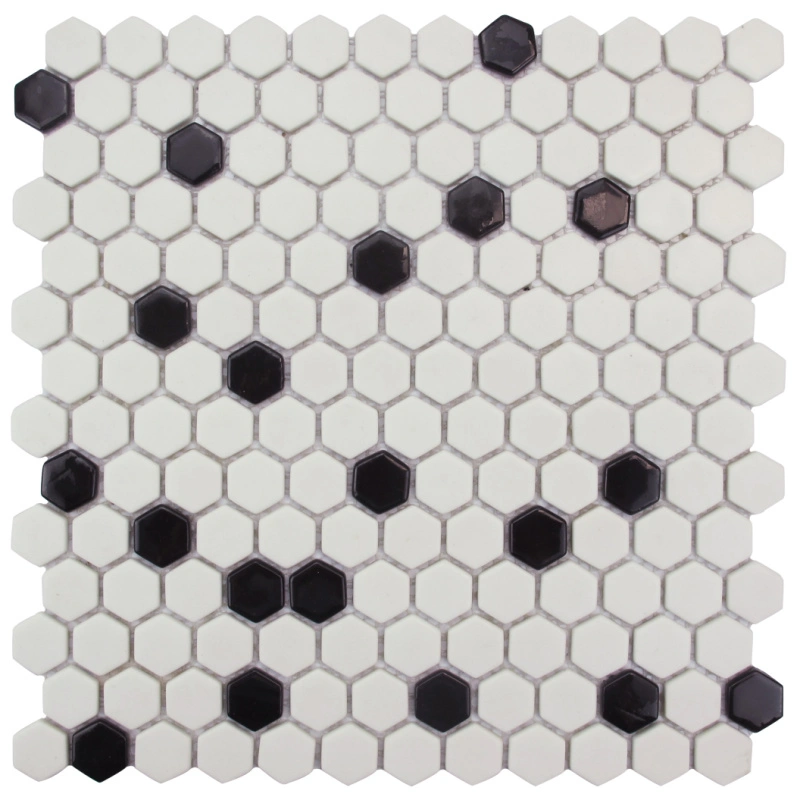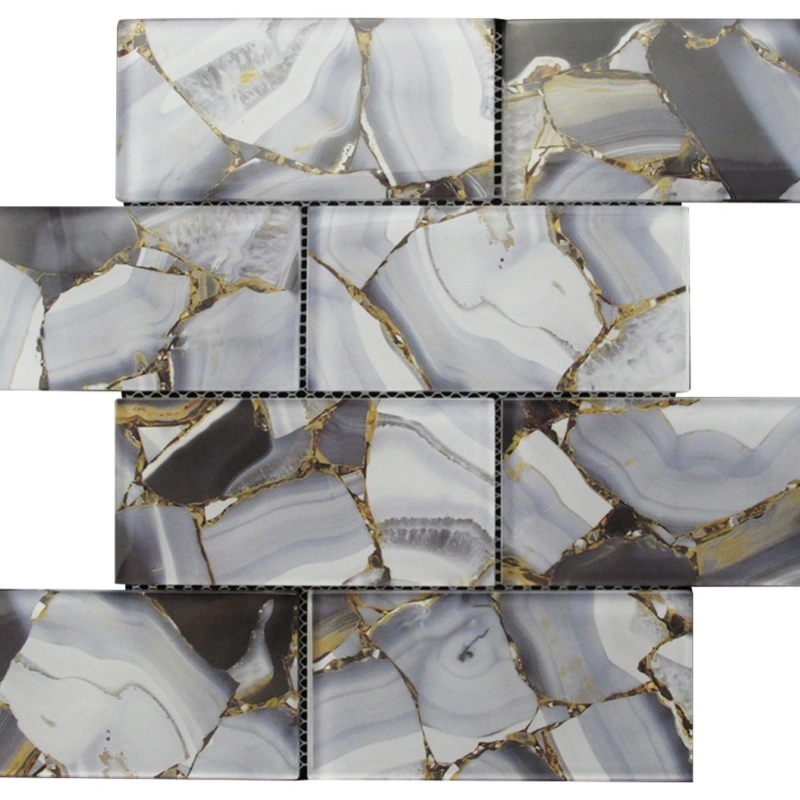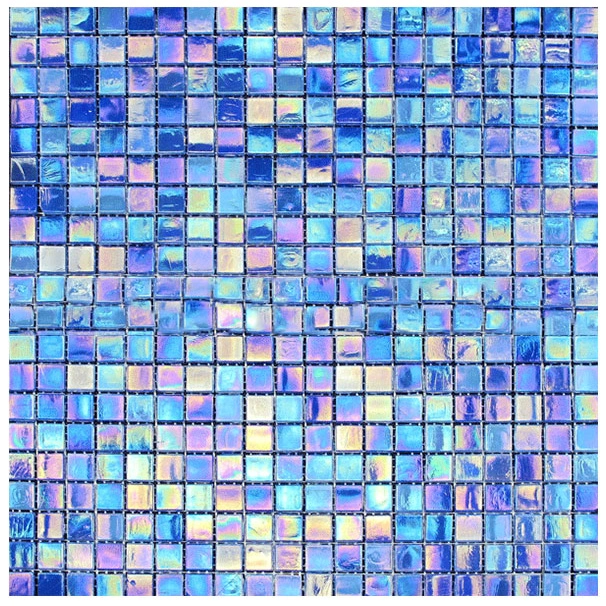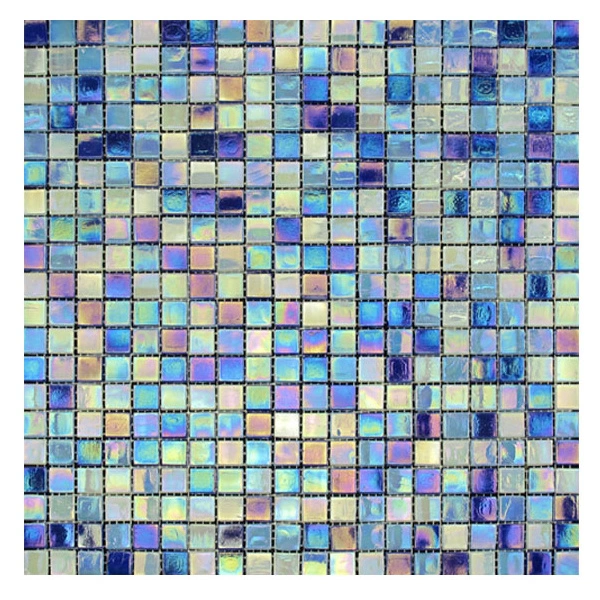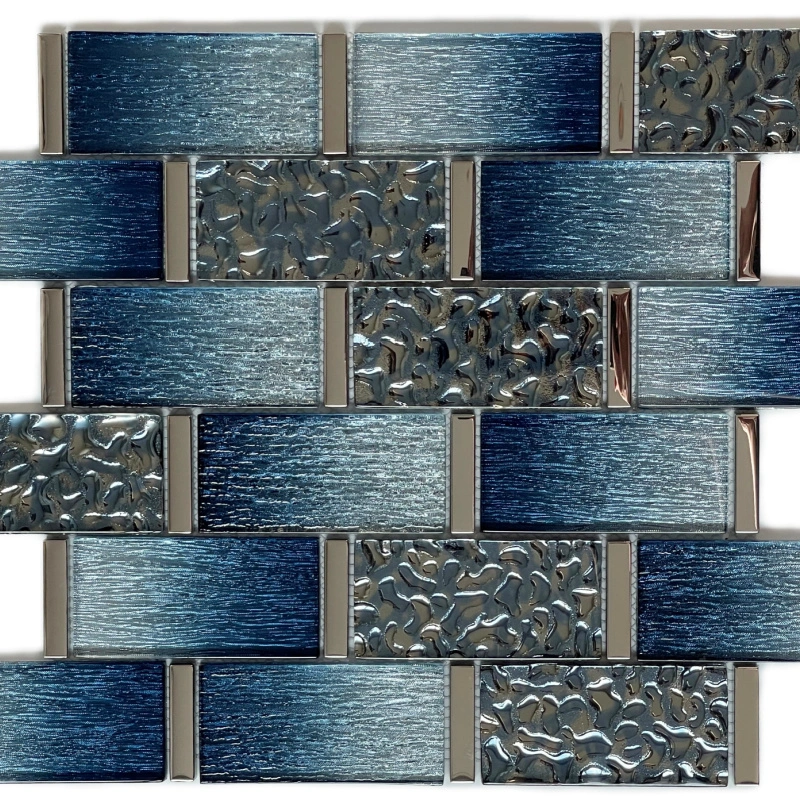 Why are glass mosaics so popular among users?
Glass mosaics offer a sweet bargain between low maintenance and high visual appeal. No matter where they're used, glass mosaic designs look classy and sophisticated while being super easy to clean and maintain.
Visually Superior - Glass mosaic tiles come in a variety of colors, shades, patterns and designs. Not just that, they also come in two kinds of finishes: glass finish and metal finish. Both glassy as well as metallic textures give out a shimmer that is unmatched by any alternate material. Using glass for mosaic also opens up an opportunity to combine the tiles with effective lighting, for an enhanced, dramatic effect.


Flexibility in Design - Glass mosaics are highly versatile pieces of tiles that can be used in multiple ways for multiple purposes. They can be easily used to embody a decorative setting for any room, indoor or outdoor. It allows users to be as creative and adventurous as they like with something to offer for every imagination. They can even be combined with other mosaics like stone, ceramic, etc. to create different textures and luminosity.

Durable and Easy to Maintain - Glass mosaic tiles are non-porous and do not soak in any water. This makes them an excellent choice for wet or damp places such as bathrooms, kitchens, pools, etc. They are also known for their superior color retention and heat resistant characteristics which makes them appear fresh and new long after installation. All it takes to maintain decorative glass tiles is timely cleaning with a damp cloth.


Eco-friendly and pocket-friendly - Glass mosaics require low energy for production, which in turn, contributes to the environment in a big way. The energy consumed to manufacture these is almost half as compared to its counterparts. Similarly, it is also available in a variety of ranges, making it accessible to anyone and everyone.


Glass for mosaic has been around for over a thousand years. As the years progressed, so did the designs, applications and most importantly, the production process. Today, modern technology makes it possible for Foshan mosaic tile factories to produce a wide range of glass mosaics in terms of style, design and price. Moreover, today's decorative glass tiles are highly durable as opposed earlier, making it a household favorite.
How does GAUDEA produce glass mosaics?
Glass mosaic tiles get their beautiful shape from hand-cut pieces of enamel glass. At Gaudea, we only use top-quality materials so that your beautiful mosaic tiles last a lifetime. Once the mosaic glass is decorated with enamel, it is fired to fuse the materials together. The result of this mixture is a shiny and durable glass mosaic tile.
What are the top applications of glass mosaics?
Glass mosaic tiles make an elegant statement no matter where they're used; indoors or outdoors. If we talk about the best ways to use them, infinite possibilities have been discovered over the years. Here are a few ideas for you to get started.
Glass mosaic tiles kitchen backsplash - One of its most common applications, glass mosaic tiles are widely used for kitchen backsplashes. They come in a number of colors and shapes and make any kitchen look fresh, luminous and spacious.


Glass mosaic tiles for bathrooms and showers -Being non-porous and water resistant, glass mosaics are a natural choice for shower walls. On the other hand, glass tiles for bathroom floors give a premium luxury look and are desired by many. They come in an enormous selection of colors, designs and prints.


Glass mosaics for living rooms -Do not underestimate the living room. That's where some of the most creative and artistic glass mosaic installations take place. Lights in the living room reflect beautifully on glass mosaic floors reflect light, to create a warm cozy ambience.


Glass mosaic for pools - Picture the combination - pristine blue waters, glistening sunshine and beautiful mosaic for pools! Glass mosaic pool tiles are easy to maintain, come in a plethora of colours and patterns, and most importantly, lend the water a clarity that no one else can. Its reflective qualities make the pool appear more spacious and lively.
What are the different varieties of glass mosaics available at Gaudea?
GAUDEA manufactures a large variety of glass mosaics so that we can offer something unique to every customer of every taste. These attractive glass tiles can be mixed and matched to create modern, quirky designs as well as classic traditional creations with equal ease. Here is a list of our most selling glass mosaics and glass ceramic tiles.
Iridescent models - These tiles are characterized by their vivid colorful appearance and luminous outlines.
Pearlescent models -

These come in classic and elegant variations, primarily in white, reminiscent of mother-of-pearl.

Reflective patterns -

They come with coated layers that mirror your space beautifully and create an illusion of vast spaces.
BEST GLASS MOSAICS
Commonly asked questions about glass mosaic tiles
We know you have might still have questions about GAUDEA's glass mosaic tiles. Here are a few most commonly asked questions about glass mosaics.
How are glass mosaic tiles made?
While traditional ceramic tiles are made by firing clay at high temperatures, glass tiles are made from thin pieces of glass with a translucent glaze baked onto the back. They are sold in prefabricated mosaic patterns on a mesh backing.
How to maintain glass mosaic tiles?
To maintain glass mosaic tiles in their optimum condition, here are a few steps -

Take some clean water and mix it with a mild soap or vinegar. Use this mixture to rinse the tile surface thoroughly.
Let the mixture sit on the glass tile for 5-10 minutes post which, gently sponge the grout area to remove excess dirt.
Rinse the glass tiles with plenty of water and make sure you do not leave any soap or chemical residue.
Dry the tiles well to ensure there are no water spots and possible mold in the future.
Can anyone assemble and install glass mosaic?
As glass mosaics are translucent in nature, the adhesive can become visible through the tiles if not installed correctly. Therefore we recommend our users to use professionals to get that flawless impeccable look.
How durable are glass mosaics?
Mosaics have survived for centuries and milleniums! At Gaudea, we manufacture high quality tiles that go through several environment checks to ensure they last for decades at the very least.
Are glass mosaics safe?
Glass mosaic tiles are eco-friendly as they do not emit harmful chemicals, keeping the air quality intact in your home. They are also 100% recyclable and require half the energy to produce as compared to ceramic mosaic tiles.