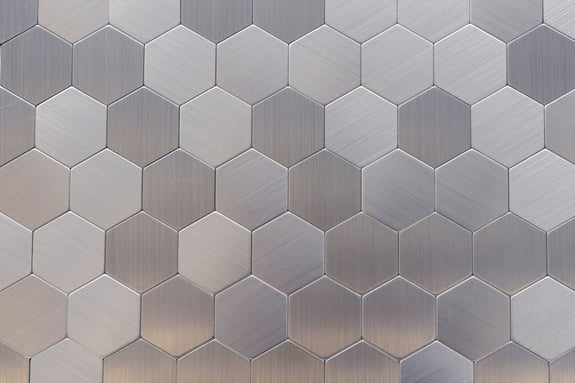 Metal mosaic tiles
GAUDEA offers a great collection of modern and sleek metal mosaics
Sleek and modern metal mosaic tiles from China
Like conventional tiles, the metal-look tiles are made of ceramic. After firing, they are covered with a metallic foil with the desired design and polished. Metallic tiles give a shiny, iridescent, metal-like ambiance to various indoor and outdoor surfaces.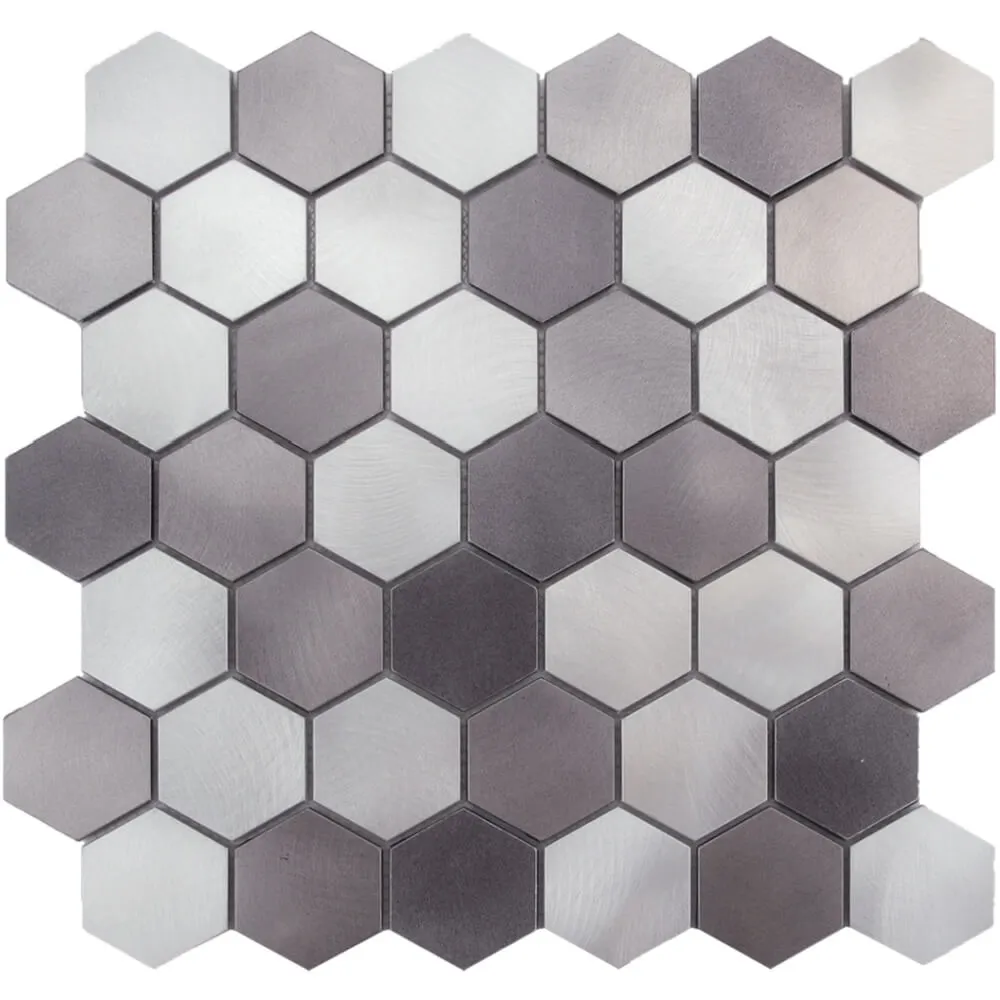 Steel and other metals formed in an eclectic mix of shapes, sizes, and finishes. Tesserae of metal in a variety of patterns relating to the themes of industrial design, essential and monochromatic, meet modern architectural standards. The hygienic properties of this material derive from its high resistance to corrosion, surface compactness, which makes it poreless, and high removability of bacteria during cleaning.
Metal mosaic tiles for walls, backsplash, and bathrooms
Give your interior a modern look with metal mosaic tiles. If you are updating a kitchen or bathroom and want to redo your wall surfaces, mosaics are a great option. They come on an easy-to-cut mesh backing, so you can work in tight and inaccessible spaces. We have a great selection of metallic mosaic tiles that are perfect for creating a cool and modern look in an interior space. Choose from: mirror mosaics, textured Moroccan patterns with a copper look, stainless steel mosaics, and faux metallic designs with an iridescent sheen.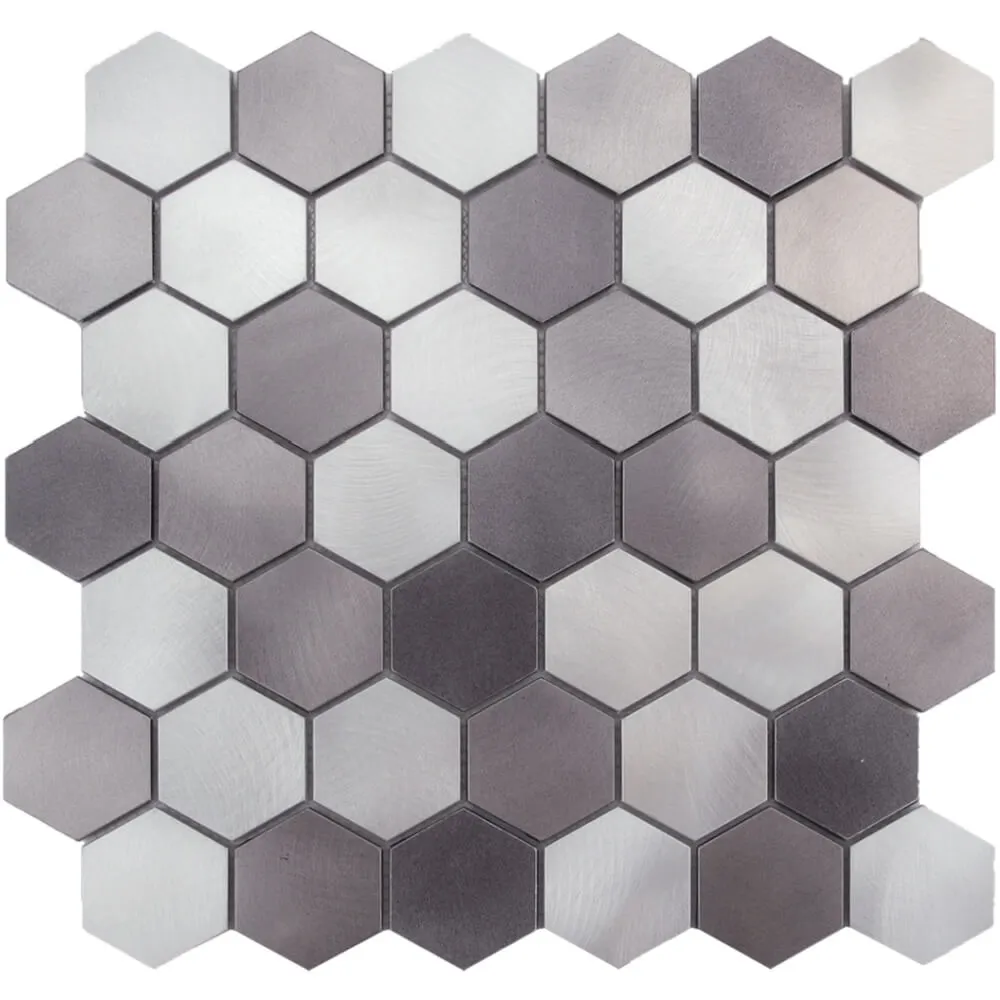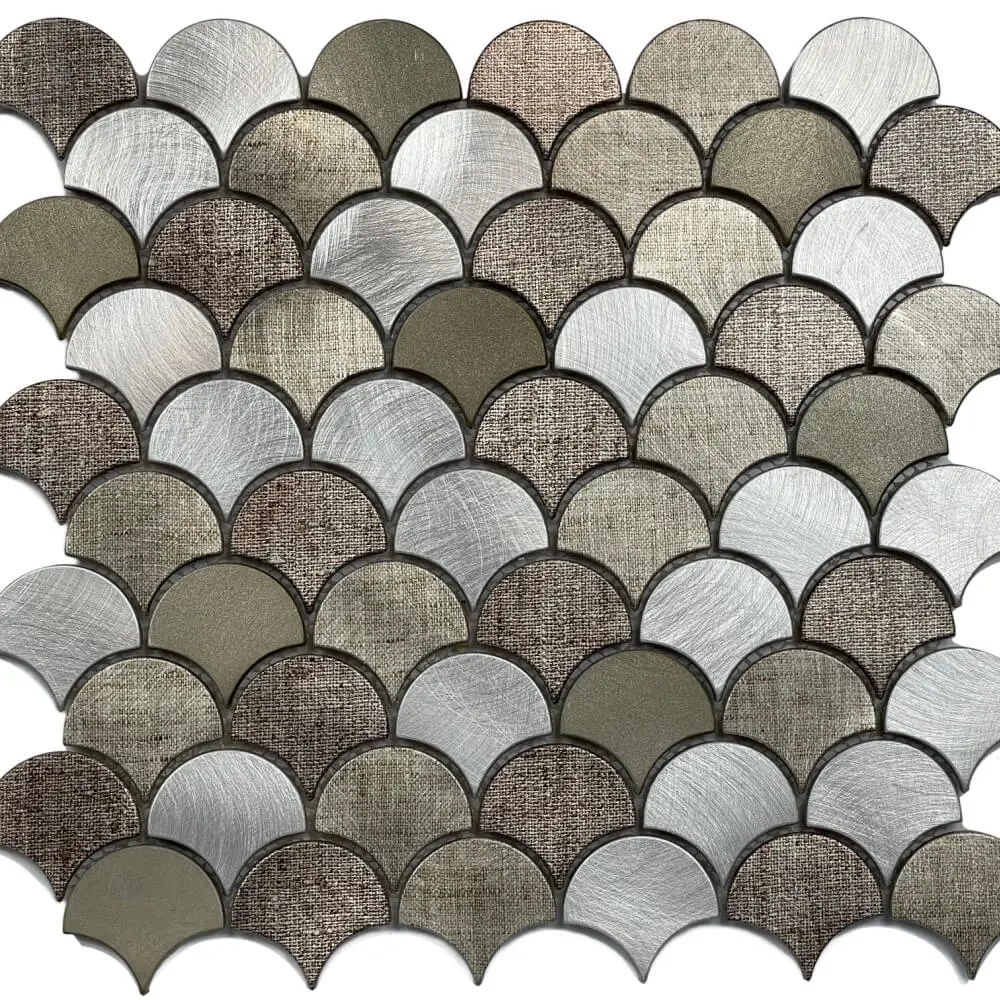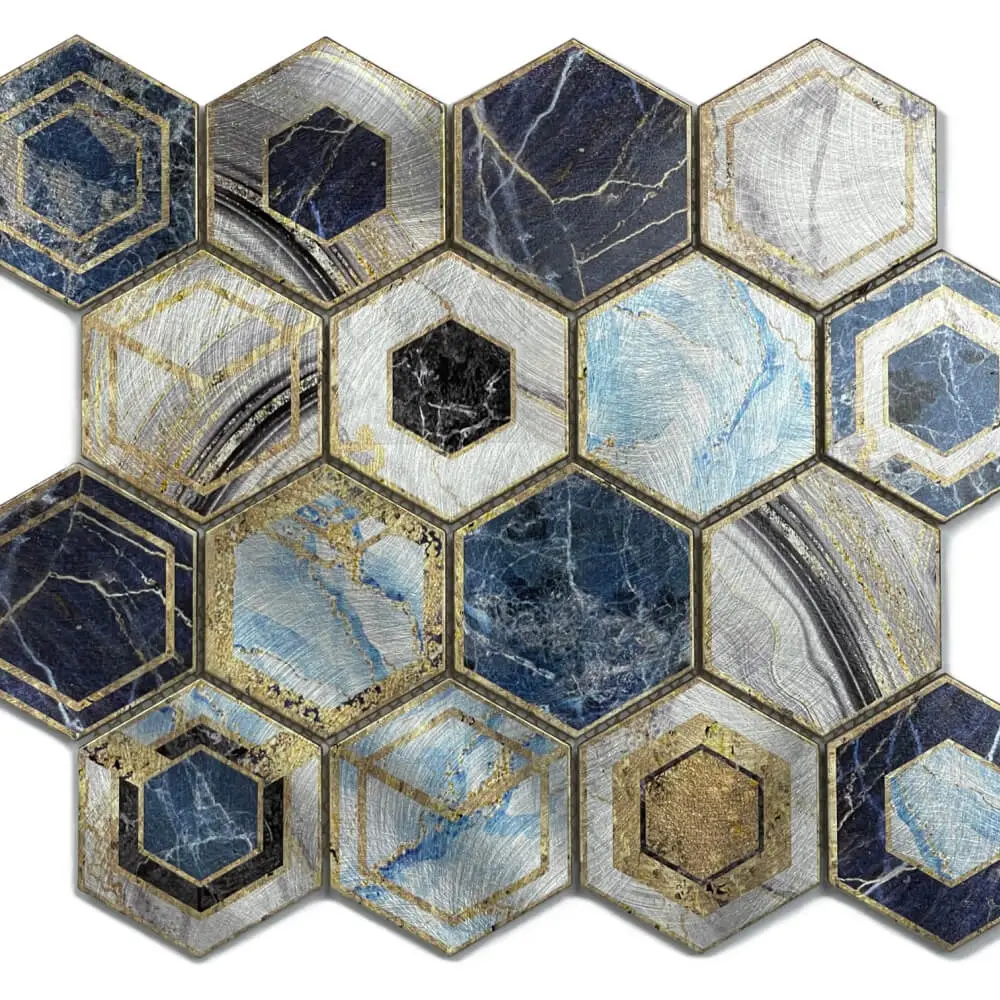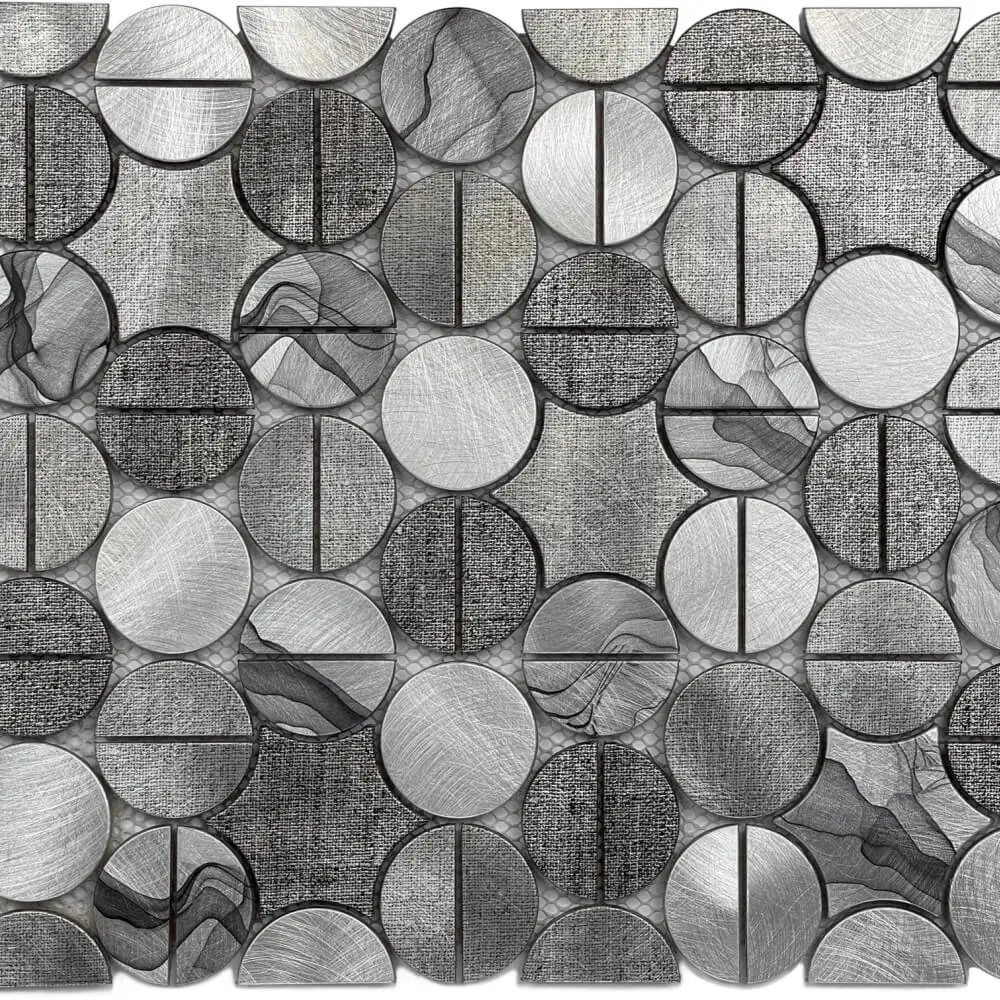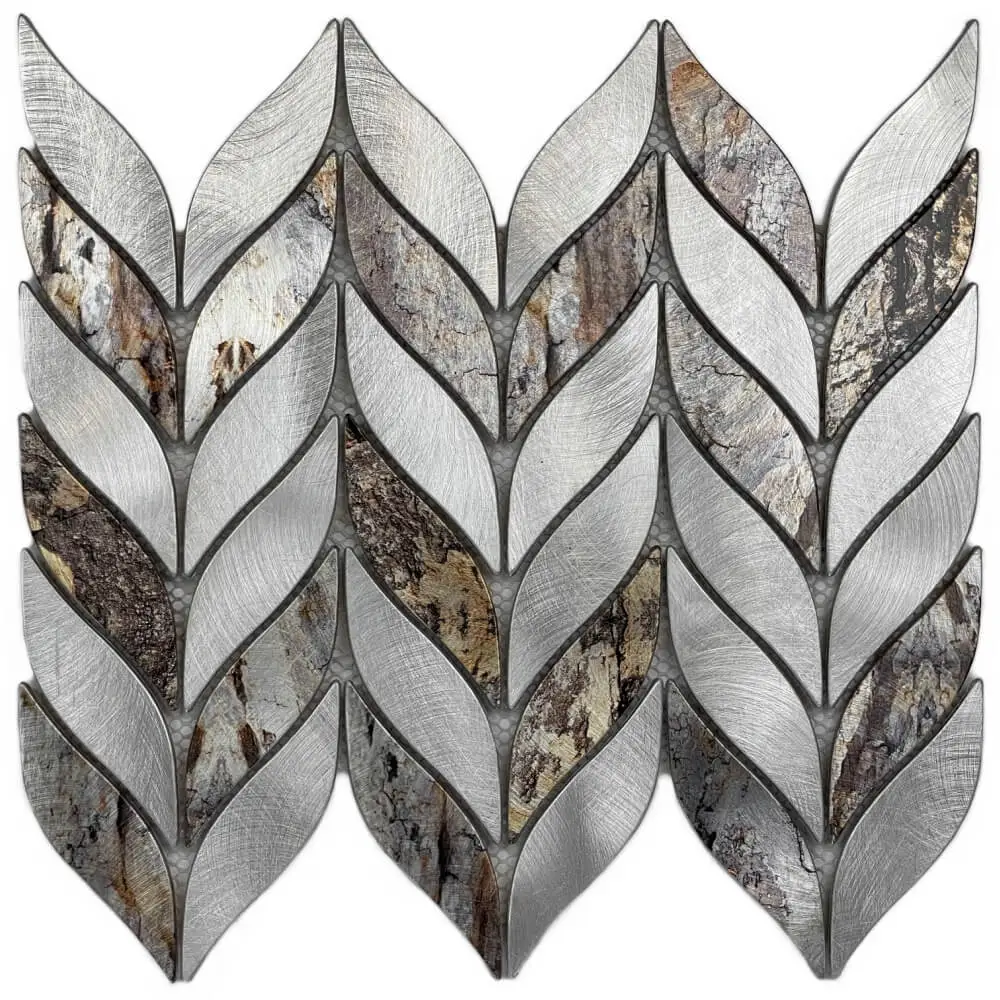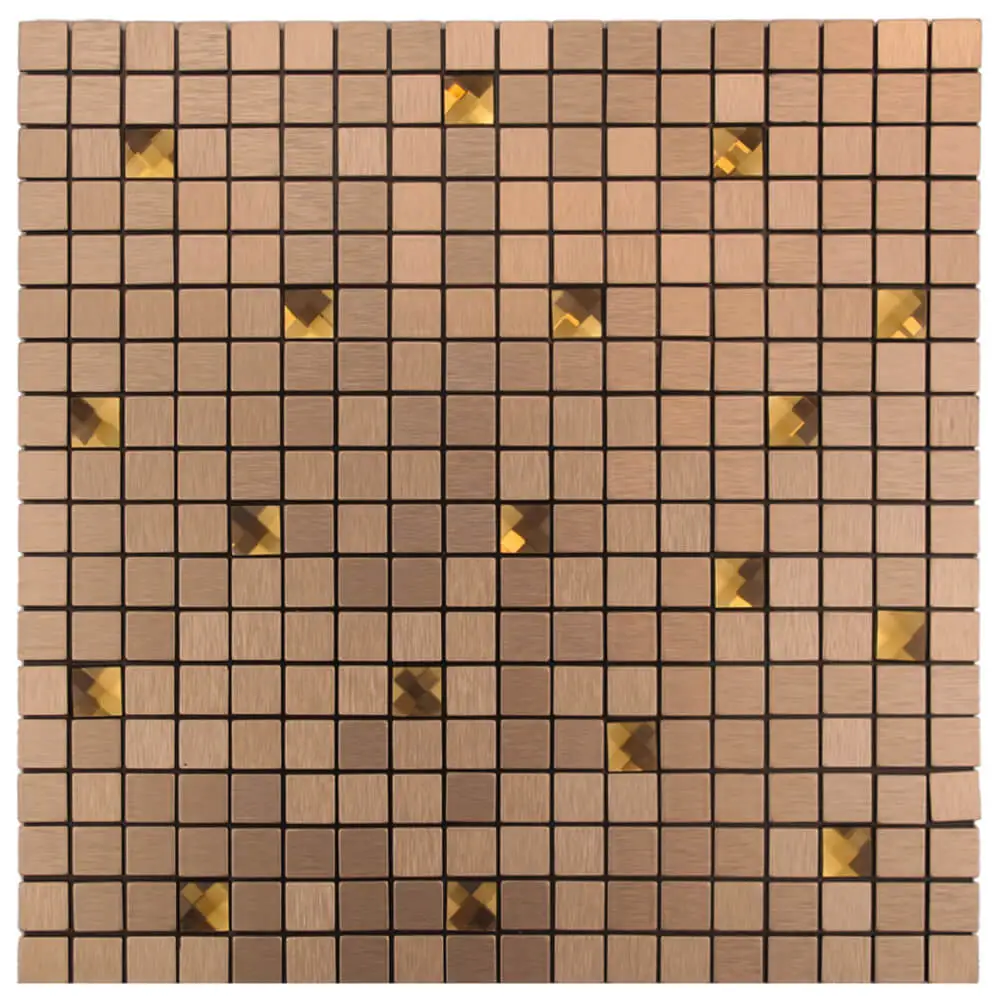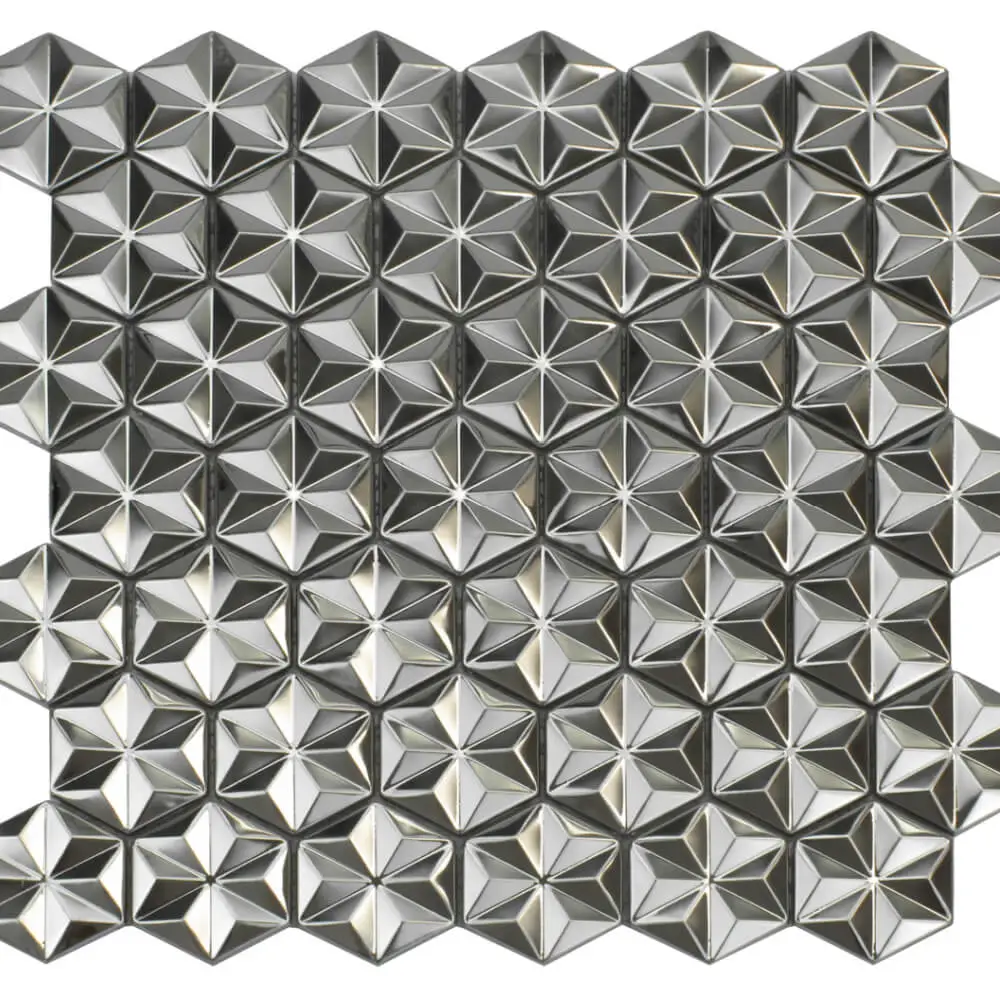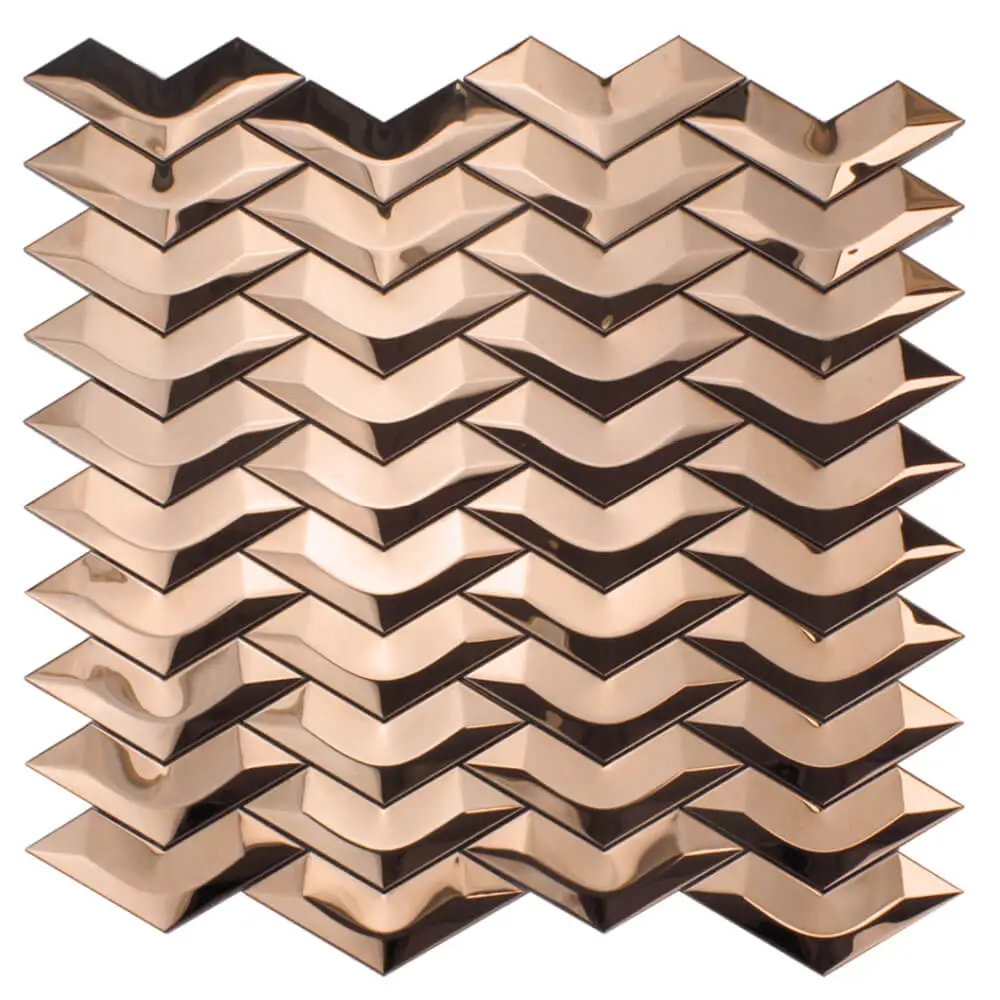 BEST METAL MOSAIC TILES
Questions about our metal mosaic tiles from China
Give your home a modern upgrade with metallic mosaic tiles! Elevate your space with beautiful gold, silver, and copper mosaic tiles. They look great anywhere! Now we can imagine you have questions about GAUDEA's metal mosaic tiles. We compiled the most frequently asked questions here below.
Does metal mosaic tile rust?
Perhaps the most obvious concern with metal mosaic tiles in bathrooms is that the moisture from showers and baths could cause them to rust like all metal. Fortunately, modern metal mosaic tiles have a strong, durable coating that resists water and other sources of corrosion.
How to clean metallic tiles?
Most metal tiles can be cleaned with warm water and soap or dishwashing detergent. Use a microfiber cloth to wash off the tiles and then rinse thoroughly. Keep in mind that if the tiles are stainless steel, you can also use a cleaner that is specifically made for stainless steel. Stainless steel tiles also scratch easily, so you should use a cloth and a cleaner that does not contain abrasives. For a copper surface, you have several options. Soap and water are the most common combination for cleaning copper. There is also a copper cleaner that will make copper tiles shine.
How to cut metal mosaic tiles?
Because of the small size of the individual pieces on the mosaic tile sheet, you can usually simply cut through the joints between the individual tiles and the mesh backing and easily remove them to fit your tile sheet around an obstruction or at the end of a row. However, if simply removing individual tiles creates a large gap, you will need to trim the tiles. Although it sounds difficult, cutting metal tiles is not that difficult. This is because most metal mosaics are porcelain/ceramic tiles that have a 1-2 mm stainless steel cap.

The best method is to use a powered wet tile saw. There is one tool that NOT can be used for cutting metal tiles and that is a manual scoring tool that is normally used for cutting porcelain, stone and ceramic. This tool works on the basis of scoring the relatively soft surface of porcelain or ceramic. However, tiles with metal caps do not carve well, so this method will not work.