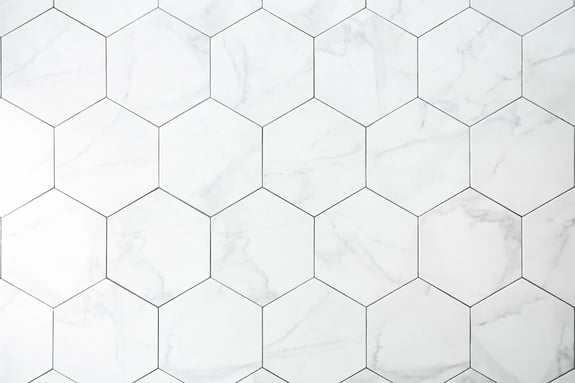 Foshan's Finest Marble Mosaic Collection
Browse through our stunning collection of marble mosaic floor and wall tiles and be surprise yourself with our unbelievably affordable prices.
Marble mosaic tiles for any mood
Marble mosaic tiles are a very popular choice among architects and interior designers these days. They offer a soothing and cooling effect that creates a great ambience in bedrooms, living rooms, spas, restaurants, and more. The tiny, asymmetrical shaped patterns and textural variations of marble mosaic tiles add elegance to any project.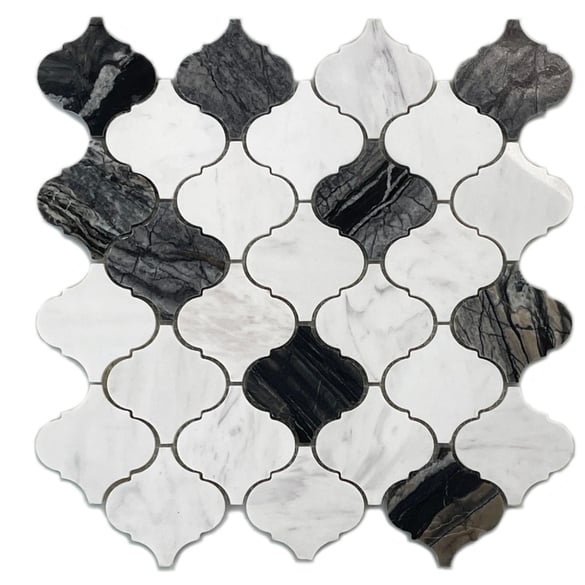 At GAUDEA, we offer a curated mosaic tiles marble collection consisting of both, traditional and modern styling in a wide variety of options for backsplash, kitchen, and bathroom applications. Pearl marble tiles also make a great choice for decorating walls, adorning floors, tabletops, showers, ceilings, and swimming pools. Marble mosaic tiles allow you to be bold in your decoration choices and gets you the look you deserve, with panache!


Browse our exquisite collection of marble mosaic tiles
Marble mosaics are a great selection to create inspired spaces. GAUDEA offers a wide selection of marble mosaic tiles available in chevron, penny round, herringbone, and hexagon shapes in a variety of natural stone colors. Most popularly used marble mosaic colors include white, gray, black, blue, silver, gold, and brown. Here is a glimpse of our highest selling marble mosaics. Find these and many more in our collection.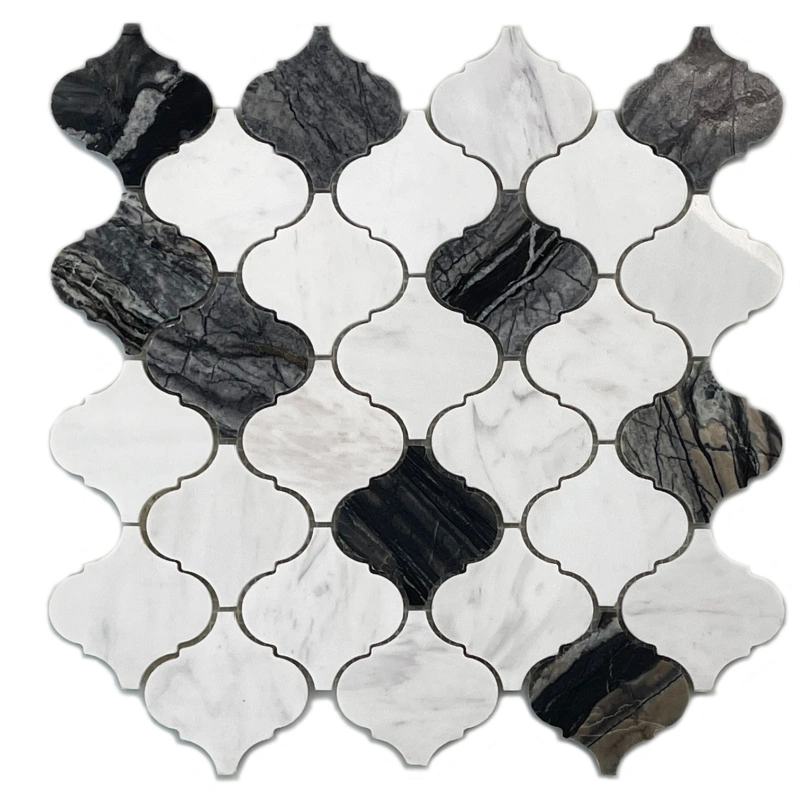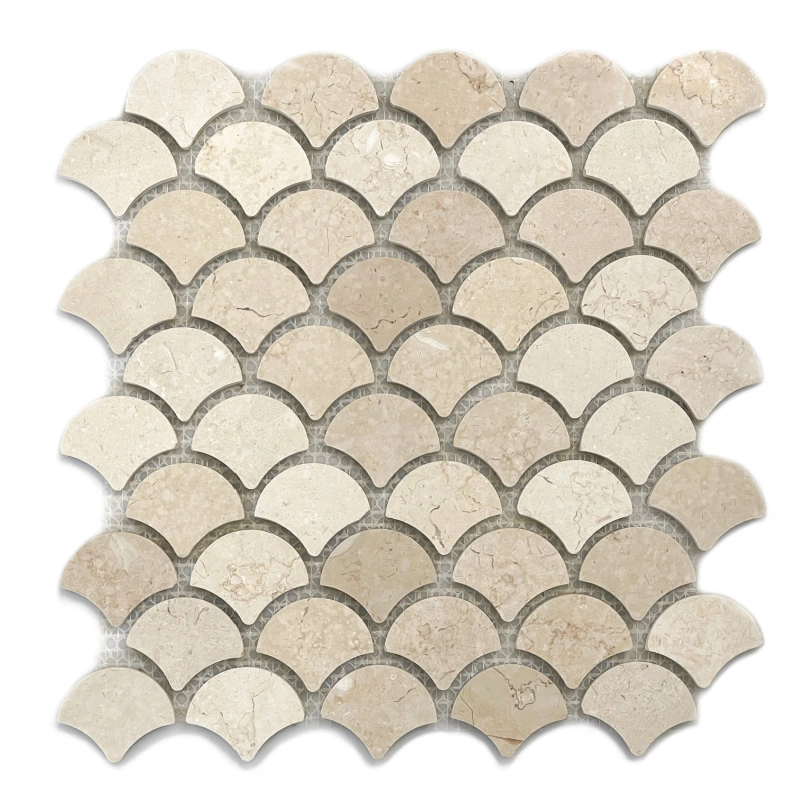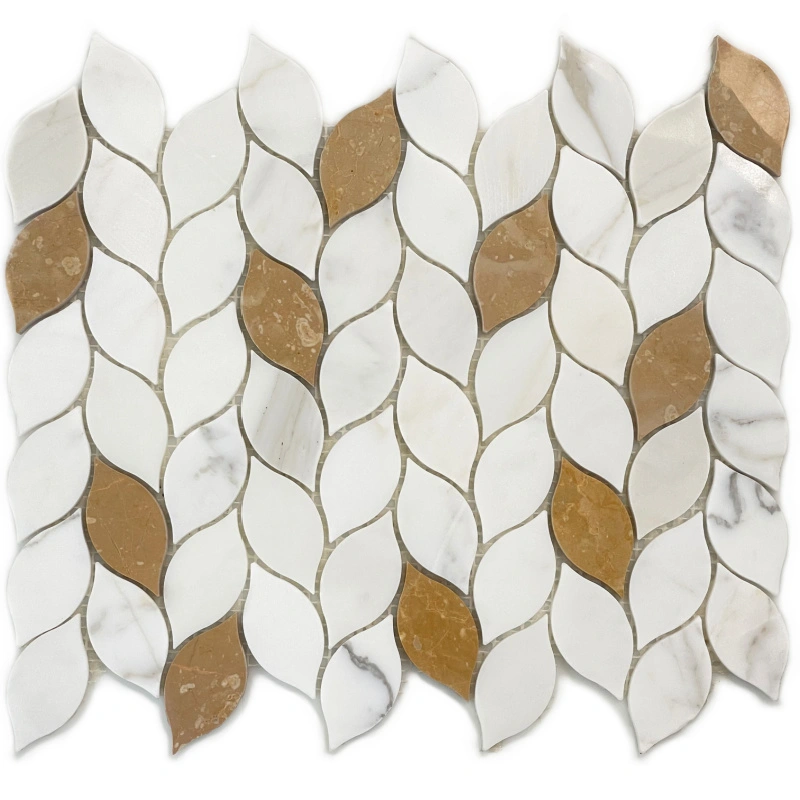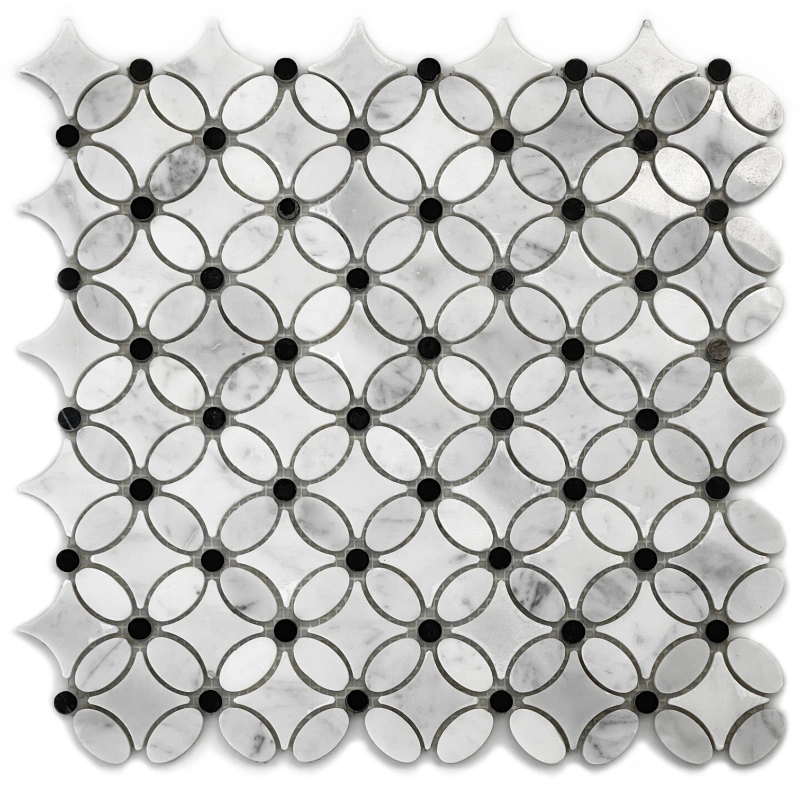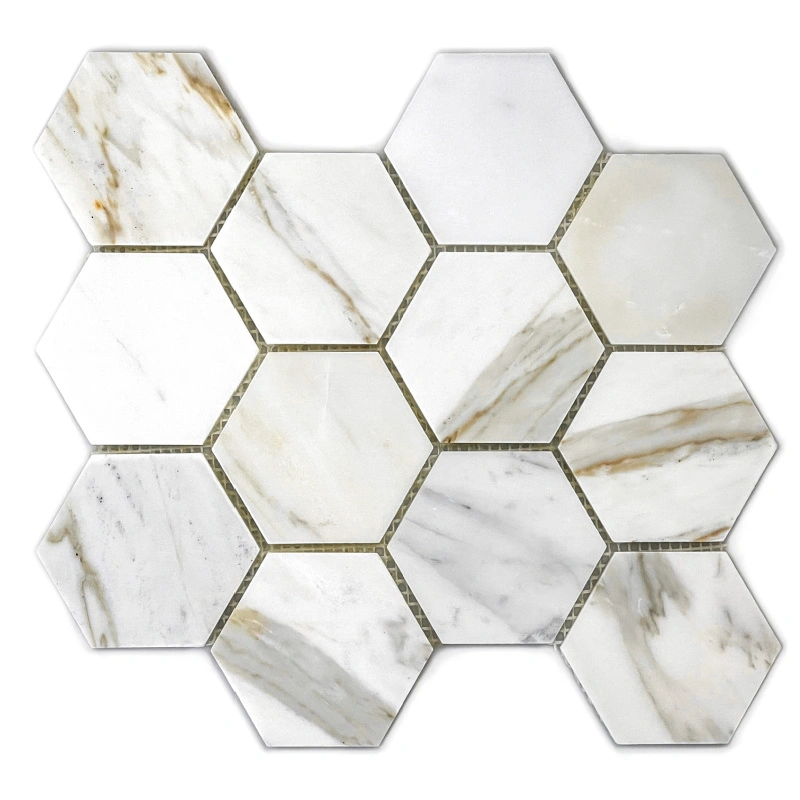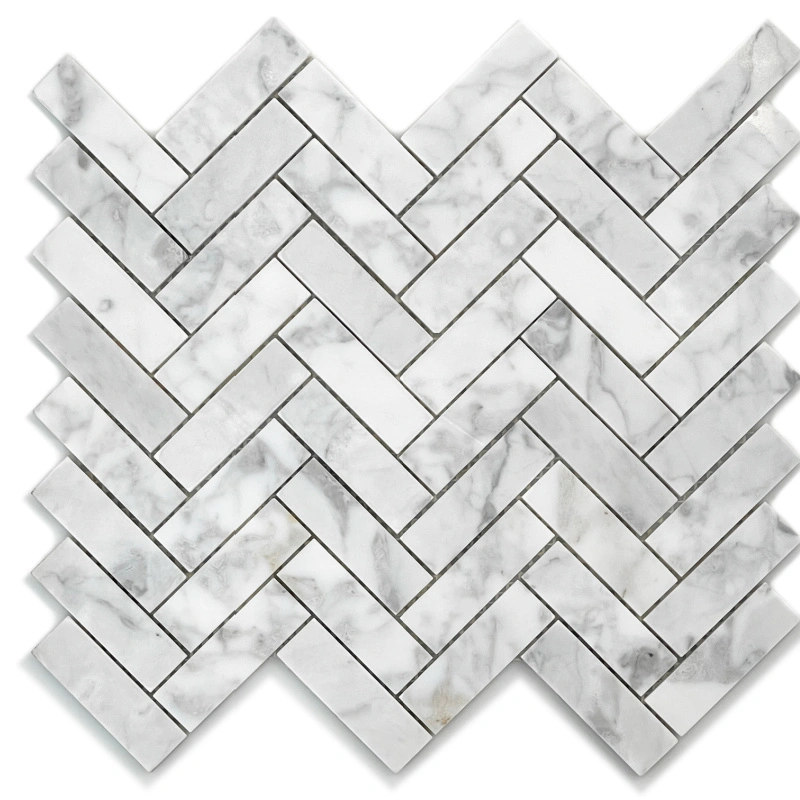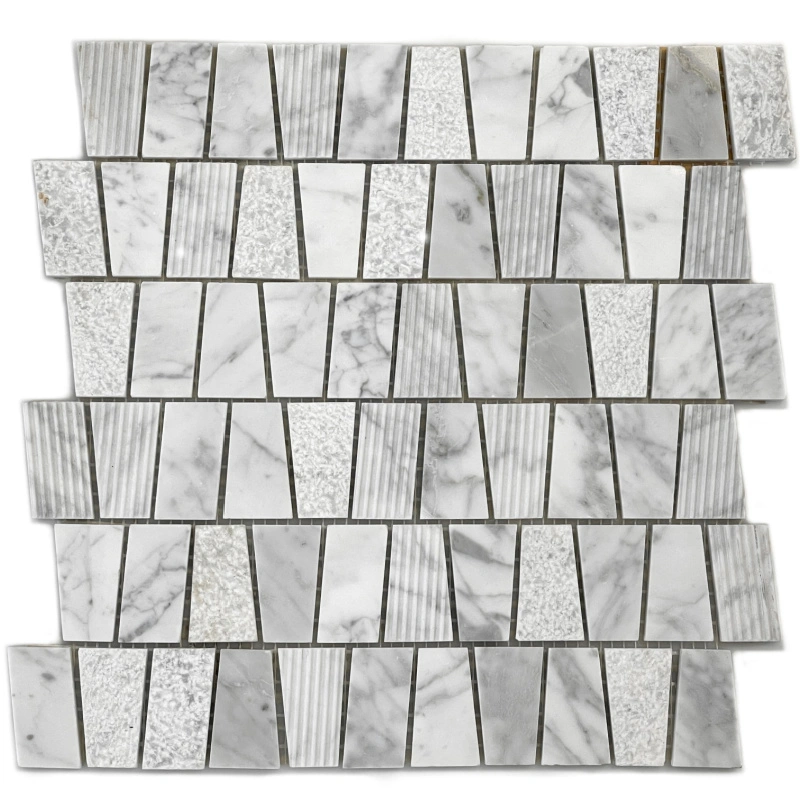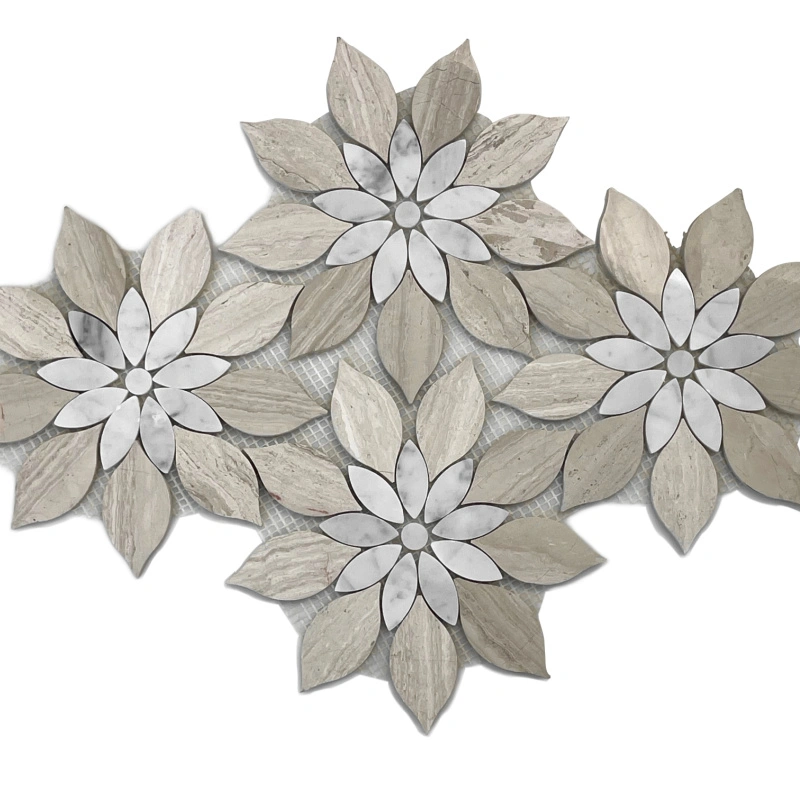 Why are marble mosaics so popular among users?
If you desire a touch of class and sophistication, consider mosaic marble. These opulent marble tiles are a luxurious ingredient for any high-end interior design. They offer several advantages that make them so popular.
Elegance
Nothing compares to the beauty of natural marble. While there are plenty of synthetic options available in the market, none of them come close to the elegance and regal charm of natural marble tiles. Marble tiles also offer a variety of finishes to choose from.
Insulation
Marble as a substance is an excellent insulator. Even under direct sunlight it is known to stay cool, while in winters it retains warmth - keeping the indoors cozy and comfortable on chilly days. Thus, marble tiles can actually reduce heating and cooling costs for your house.
Reflective properties
Marble is a great reflector of light, so when a room is done up in marble tiling, it appears to be brighter as well as more spacious due to the abundance of light inside. The best way to take advantage of this is by choosing light-coloured marble tiles for your room.
Durable
Marble mosaic tiles are resistant to pressure, hardwearing and shattering despite daily use. They can only be damaged by intentionally applying high pressure using a sharp or heavy object such as a hammer. Hence, it stands as one of the most durable varieties of tiles available today.
How does GAUDEA produce its marble mosaics?
At GAUDEA, marble rocks are first divided into special parts, which are then transferred to stone cutting workshops and cut into arbitrary and appropriate sizes. After cutting, they are molded using special equipment to form a smooth surface. This results in a strong, durable, elegant marble mosaic tile.
What are the different varieties of marble mosaics available at GAUDEA?
GAUDEA tiles come in a variety of styles, shapes, and sizes suitable for any interior design project. Our colors range from pure white to deep black and have unique and colorful veins that add to their beauty. With so many color and design variations, it is easy to create several themes such as:
Cool-themed interiors
Classical-themed interiors
Dark-themed interiors
What are the top applications of marble mosaics?
Marble mosaics are a surefire way to lend a touch of class and sophistication to any space you want. They offer a luxurious feel to the space for high-end opulence. Here's how you can make the best of your marble mosaics:
Marble mosaics for bathrooms - If you want a regal touch in your bathroom, opt for wall-to-wall mosaic marble tiling for a vibrant, eye-catching aesthetic. This goes for your walk-in showers as well as your bathtub surrounds.
Marble mosaics for hallways - Transform your hallway from functional to fabulous with our marble mosaic tiles from China. Be it the entrance or in the hallway, they will make a fabulous first impression on your guests!
Marble Mosaics for backsplashes and fireplaces - Owing to their low maintenance and high visual appeal, marble mosaics are a very popular choice for backsplashes. They are also extremely tough and heat resistant, making them ideal for fireplaces in both applications; the surround and the hearth.
Marble mosaics for floors - Given their high durability and strength, marble mosaic tiles can also be used to create luxurious flooring options. It can easily withstand high levels of foot traffic.
BEST MARBLE MOSAICS
Commonly asked questions about marble mosaic tiles
We imagine you must have further questions about Gaudea's marble mosaic tiles. We've compiled and answered the most frequently asked questions here below.
How durable are marble tiles?
If maintained properly, marble mosaic tiles are highly durable and look brand as new for years. Sealing the surface of the mosaic tiles marble with an impregnator to fill the pores on its surface is key to protecting it from stains and moisture absorption. We advise resealing the surface every 6-12 months depending upon the traffic of your space.
How do you clean marble tiles?
It is fairly easy to clean and maintain marble mosaic tiles. Use a damp cloth to wipe dirt, grit and any other material before it settles on the tile. These materials can cause scratches over time if not removed from the surface of the tile. You may even use a soft broom or vacuum to keep the tiles clean. Lastly, take care of spoils immediately, especially if they are acidic in nature (juices, wine, coffee,etc.).
Can marble tile be repaired if it's damaged?
Yes, most kinds of marbles can be fully repaired on suffering damage. In most cases, an epoxy glue or filter is used to repair the marble mosaics. However, we recommend contacting professionals to repair them without affecting the finesse of the installation.
Where can marble tile be installed?
Marble mosaic tiles are extremely versatile in nature. They can beautify any part of your home with equal ease. It makes for an excellent flooring option in a foyer, kitchen, hallway or bathrooms. They can also be used to create stunning backsplashes or countertops.
How do you remove stains from marble?
Poulticing is a procedure that removes stains from marble mosaic tiles. Using this procedure, stains are removed from the surface of the marble onto another material. However, different mixtures are required to clean different kinds of stains, depending upon the nature and complexity of the stain. Therefore, we recommend expert advice to protect the integrity of the marble mosaics.