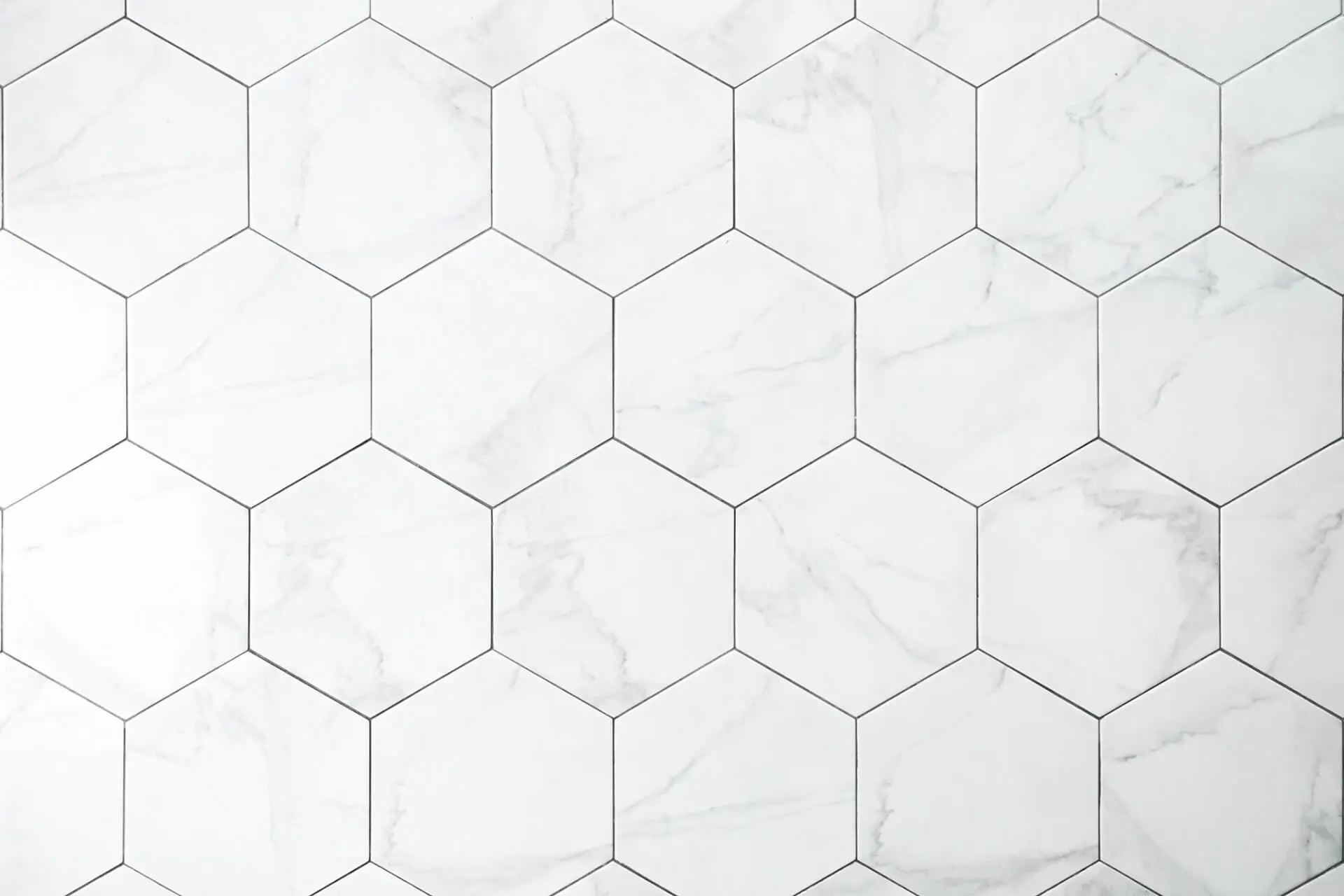 Marble mosaic tiles
Stunning marble mosaic floor & wall tiles at an affordable price
Marble mosaics from Foshan
Marble mosaic tiles have given tiles a whole new look. The tiny, irregularly shaped patterns and textural variations of marble mosaic tiles add an elegant touch to any design or project.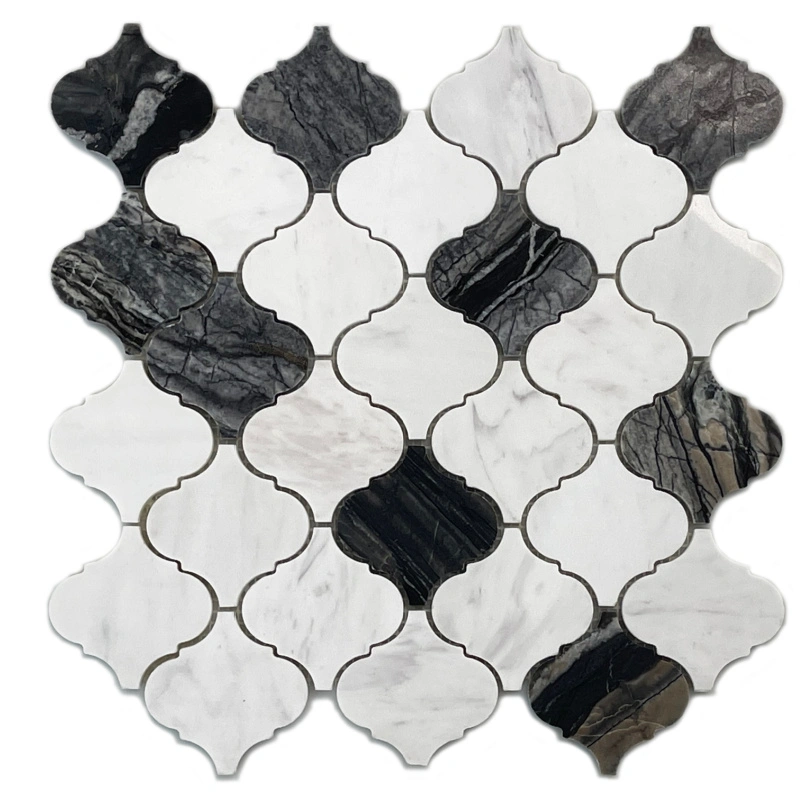 GAUDEA offers a wide variety of beautiful marble mosaic tile options for backsplash, kitchen and bathroom applications. Marble mosaic tiles are beautiful, elegant and versatile. They decorate walls, adorn floors, tabletops, showers, ceilings and cover swimming pools.
Our collection of marble mosaics
Marble mosaics are the perfect tile to create an inspired space. Create, inspire and design your next project with our wide selection of marble mosaic tiles available in chevron, penny round, herringbone, and hexagon shapes in a variety of natural stone colors. The selection of textured marble mosaic tiles available today at GAUDEA allows you to create a design that runs from wall to floor throughout your home.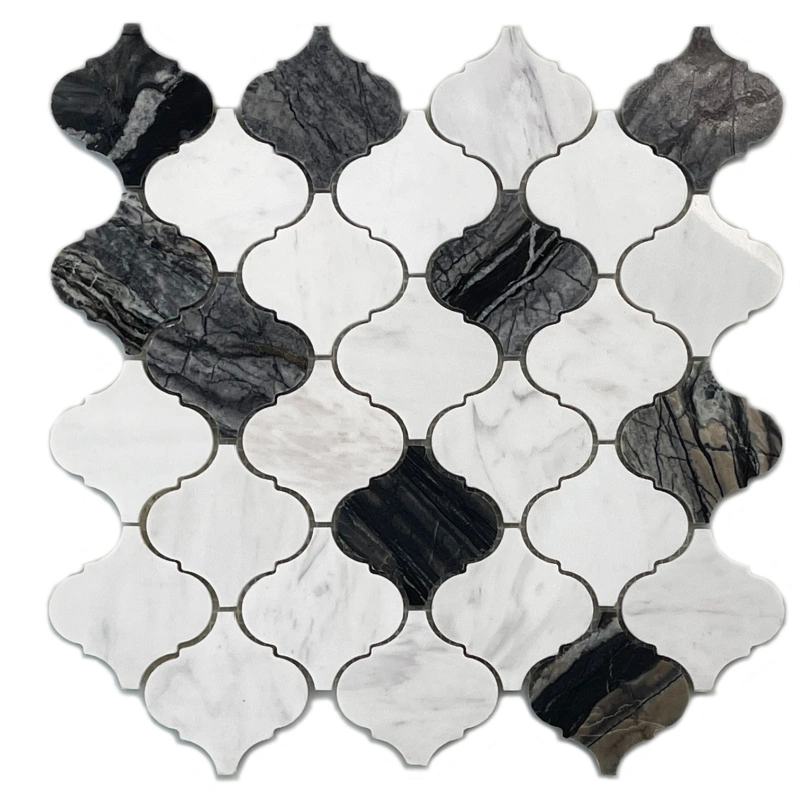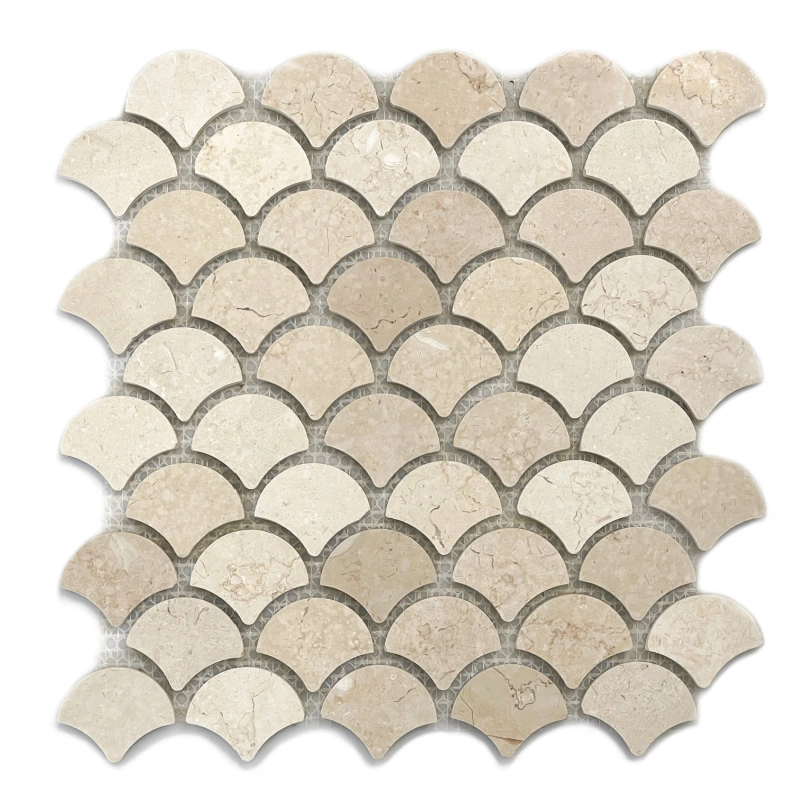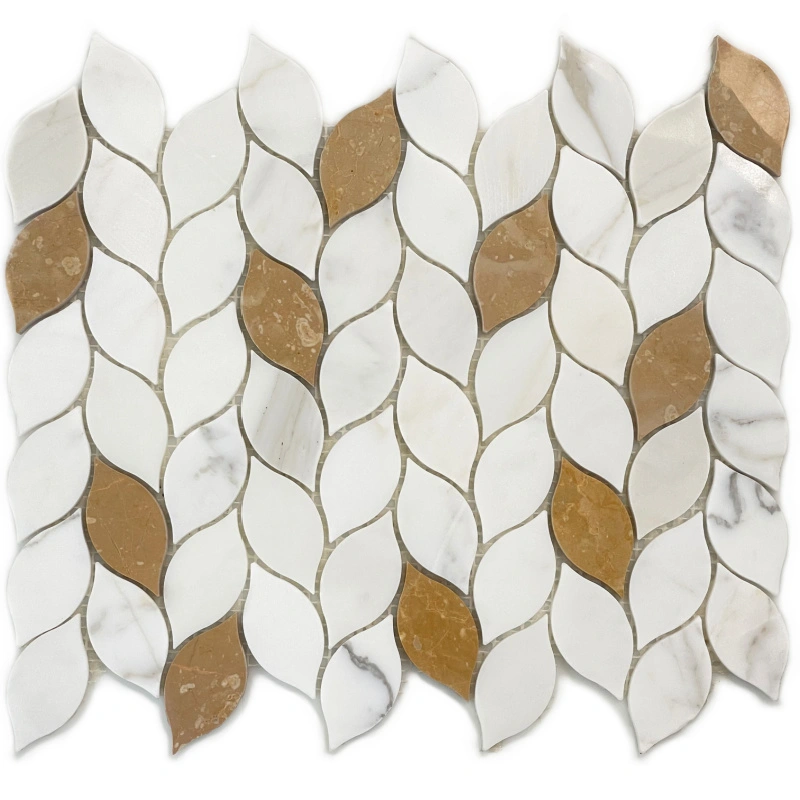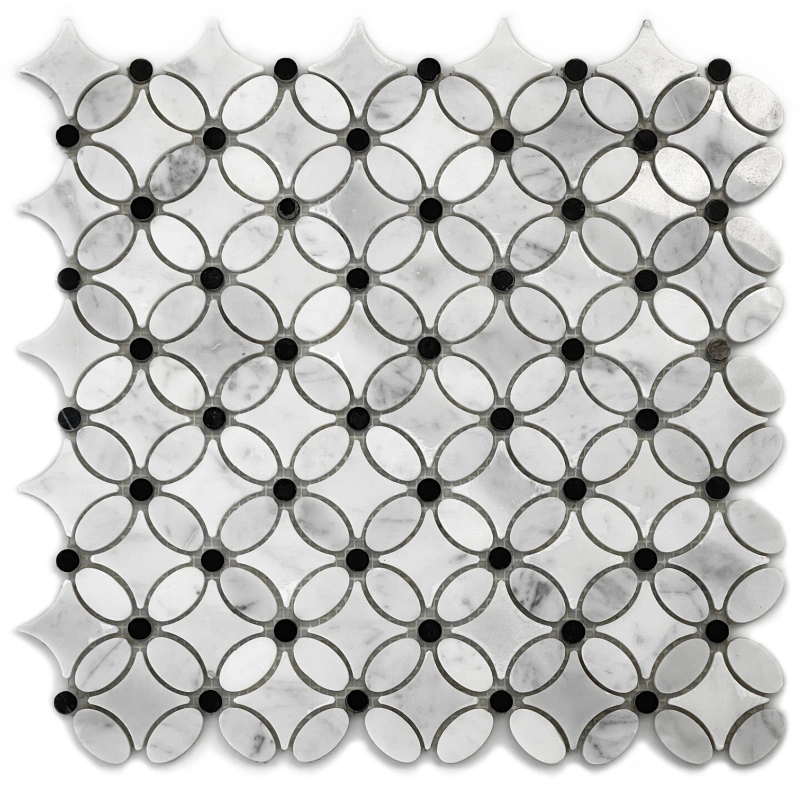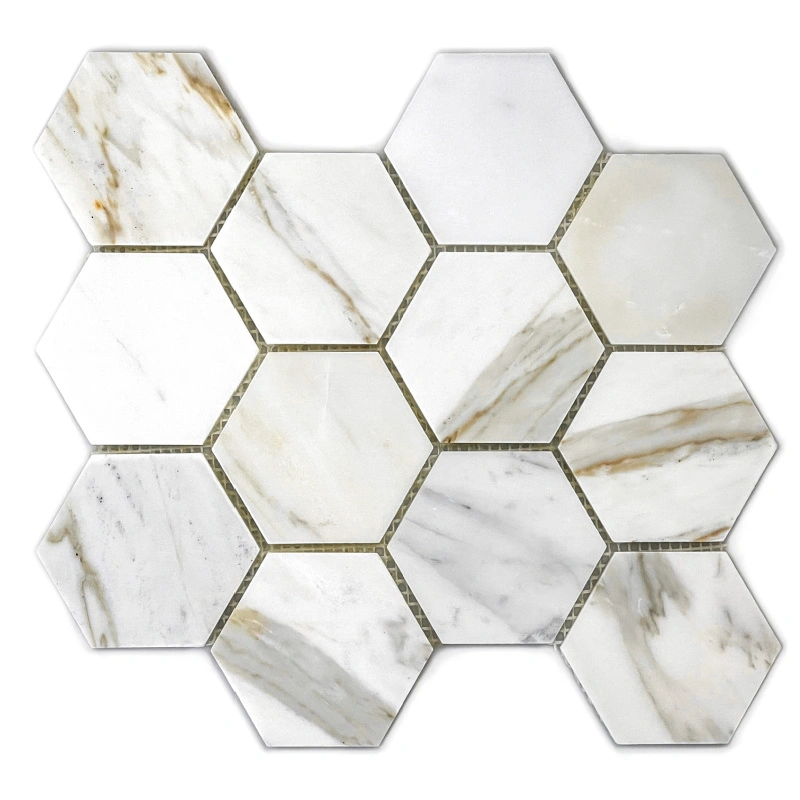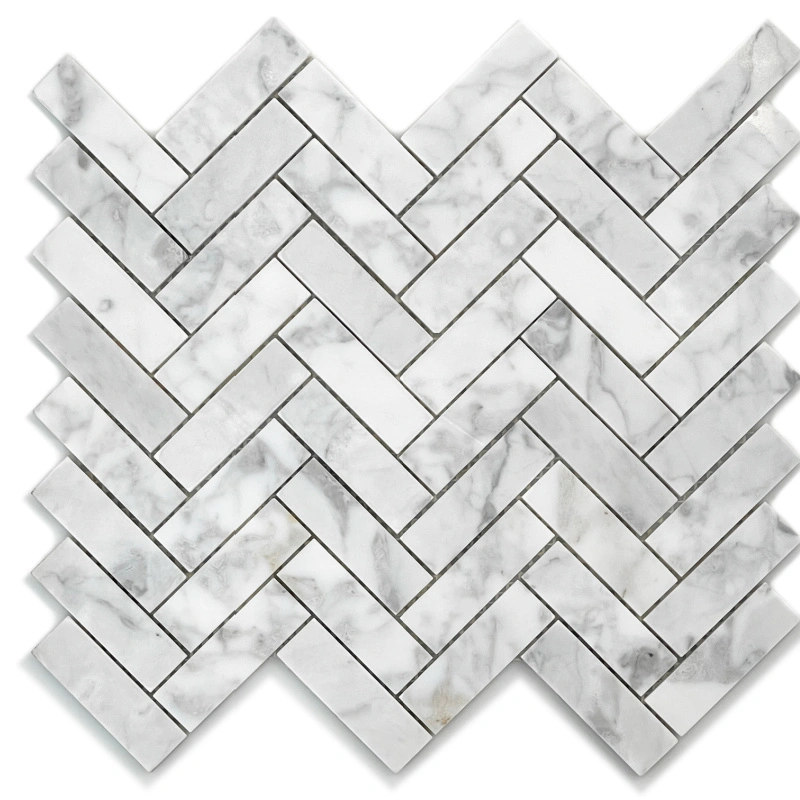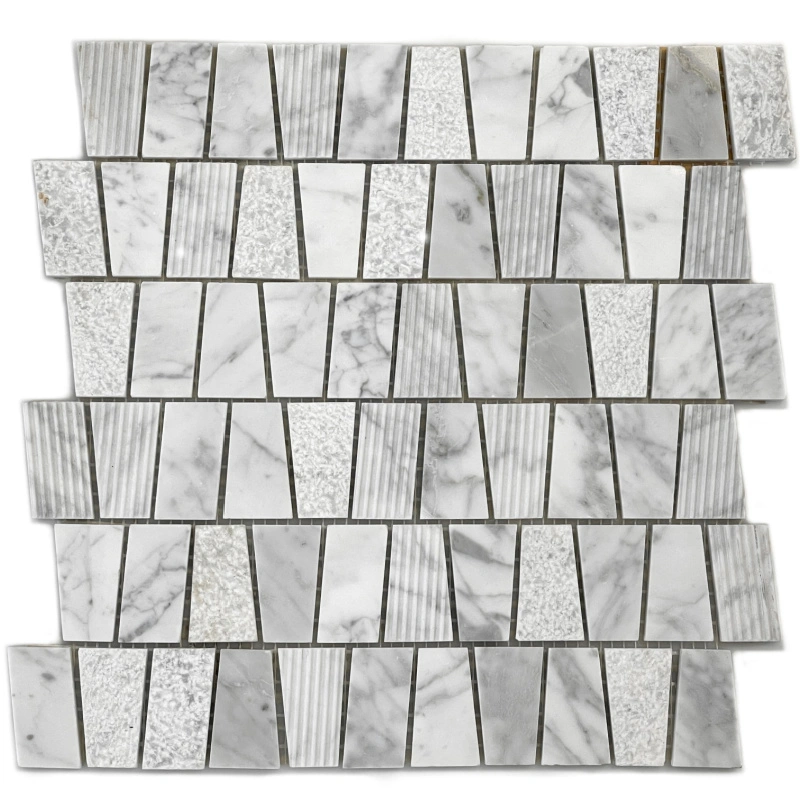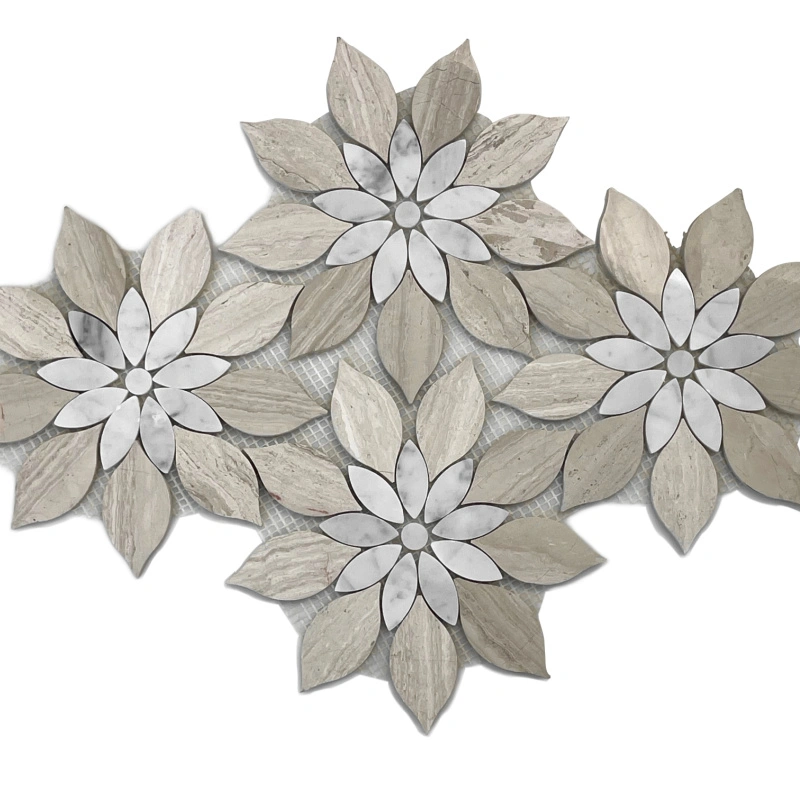 Make a stylish statement with our marble mosaic tiles
If you want to offer your guests a touch of class and sophistication, consider mosaic marble. These opulent marble tiles are a luxurious ingredient for a high-end interior design. Made in China and designed with love, GAUDEA tiles are all you need.
Any shape, any size
When you shop with us, you can choose from a wide selection of marble mosaics from China. GAUDEA tiles come in a variety of styles, shapes, and sizes. Bring these options into your interior design wants and needs.
Any color option
Our colors range from pure white to deep black. Marble mosaic tiles have unique and colorful veins that add to their beauty. And with their color variations, you can create your desired theme. You can design:
Cool-themed interiors
Classical-themed interiors
Dark-themed interiors
Why choose our marble mosaic tiles from China?
Unmatched durability - Our tiles can withstand wear and tear despite daily use. The tiles are made of durable material that retains its original look for years.
Minimal maintenance - Our marble mosaics do not require regular sealing to maintain their finish. They sparkle and shine with beauty at all times.
Sustainability - Our tiles will last for decades. This is due to their natural and durable materials.
Where you can use mosaic marble tiles
Looking for inspiration on where to install our China marble mosaic tiles? Here are a few ideas to get you started.
Beautiful bathrooms
If you want a luxurious bathroom, why not go with wall to wall mosaic marble? Tile guarantees a high-end look. This goes for your walk-in showers as well as your bathtub surrounds.
Stylish kitchens
Add a touch of class to your modern kitchen with our tiles. Use tiles in different colors, shapes and styles to achieve your desired design style.
Lush living spaces
Use our marble mosaic tiles to add a touch of opulence to your living space. You can create a tactical and inviting relaxation space.
High quality hallways
Transform your hallway from functional to fabulous with our marble mosaic tiles from China. At the entrance and in the hallway, they will make the right impression on your guests.

No matter what your esthetic and functional desires are, you can not go wrong with mosaic tiles. Transform your rooms from boring to beautiful and get your GAUDEA tiles now!
BEST MARBLE MOSAICS
Questions about marble mosaic tiles
We can imagine you have questions about GAUDEA's marble mosaic tiles. We compiled the most frequently asked questions here below.
How is marble formed?
Marble is formed from limestone. When limestone lies underground for a long time and under great heat and pressure, it is transformed into marble. The main constituent of marble is calcium carbonate. Some varieties of marble contain 99% calcium carbonate. The presence of aluminum and magnesium in marble results in a variety of colors. Pure marble is completely white.
In order to make marble, marble rocks are first cut into individual pieces using special machines. These pieces are then taken to stone-cutting shops and cut into arbitrary and suitable sizes. After cutting, the marble is shaped with special machines to get a smooth, sleek surface. In this way, the marble is ready for use.
How to clean marble mosaic tiles?
Here are some tips on how to clean and maintain your marble tiles:

Marble is often exposed to water as it is commonly used in bathrooms for showers, vanity tops and floors. Remember to wipe your marble floors with a clean, dry towel after showers and every time it gets wet.

Vacuum or sweep your marble tiles regularly to remove dirt, small stones or sand that could scratch the marble surface.

It would be a good habit to clean your marble tiles once a week with a pH neutral cleaner. Also, remember that marble is particularly sensitive to acidic products like tomato sauce, vinegar, and orange juice. Contact between marble and any of these products can corrode or discolor the surface of the marble.

Waxing marble floors helps prevent dirt from being absorbed, keeping the floor very shiny. However, be sure to use only a hard wax; using soft wax can often discolor the marble. Sealing will also help prevent stains, but will not protect the marble from etching, which is a general corrosion and dulling of the surface. You should seal marble every six to 12 months, depending on how worn it is.

Last but not least, you should dry your marble tiles with a clean towel after washing them. While this is a simple procedure, it will prevent water spots from forming on your tiles. Always remember to maintain the surrounds of marble vanities, showers and countertops, especially if you leave wet glasses or shampoo bottles for too long. Marble can easily become water stained.
Where to buy marble mosaic tiles?
Foshan marble tiles are renowned worldwide. GAUDEA offers you a great collection of premium quality marble mosaic tiles.
What colors does marble come in?
Beige, white marble has a low hardness and is easily cut. While blue, green and other types of marble have high hardness due to metal elements and are rare and expensive.