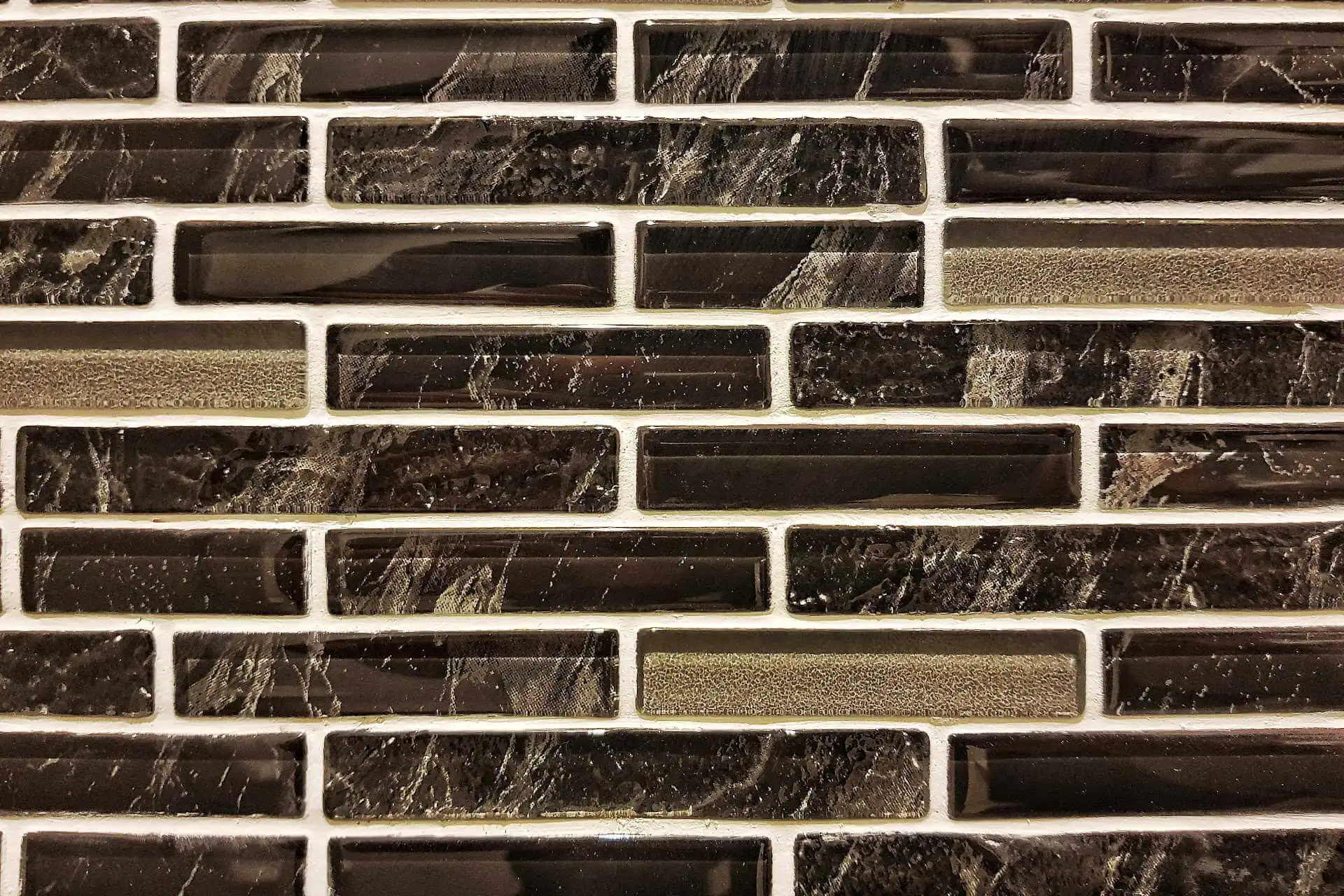 Peel & stick tiles
Get a clean, contemporary look with GAUDEA peel and stick tiles
Peel and stick backsplashes
Finding an easy modern mosaic DIY decoration for your kitchen and bathroom improvement project? GAUDEA mosaics stick-on backsplash could be a good option for you. The sticky mosaic backsplash can come in many designs, like PVC, metal, PVC, and Alumni, but the most popular is the vinyl backsplash.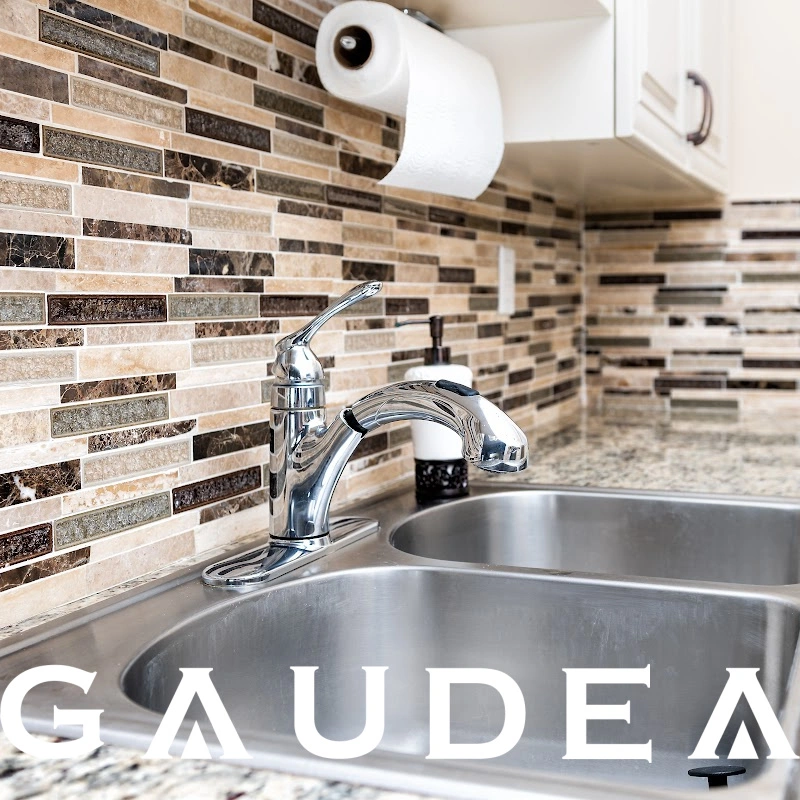 Peel and stick backsplash tiles have a lot of advantages:
Light-weight, easy to transport, soft plastic, easy to cut.
Quick and easy to install, just peel and stick, clever mosaic tiles, ideal for people who can't install permanent decor in their home.
Easy to clean, easy to maintain.
Waterproof, oilproof, can be used for kitchen and bathroom backsplash. Our thicker upgrade design can even stick to shower walls.
The 3D effect, high gloss, beautiful mosaic.
Self-adhesive, no special grout, tools, or glue needed.
GAUDEA
Self-adhesive aluminum tiles
Peel and Stick Metal Backsplash Tile is a decorative metal tile that provides the look of custom metal backsplash and wall paneling at a fraction of the cost. There are a wide variety of tile patterns that can be used. GAUDEA Tiles can be designed to create as elaborate or as uncomplicated as your personal style requires.
GAUDEA vinyl mosaic tile is a time and a budget-saving way to update your home walls. It will modernize and liven up your home space, giving your home a quick instant mosaic makeover without the use of grout or mortar. It is a self-adhesive vinyl wall tile, very easy to install, just peel and impress, overlap the tiles, no special tools or skills needed. You can DIY decor your home walls by yourself even you have no decor experience.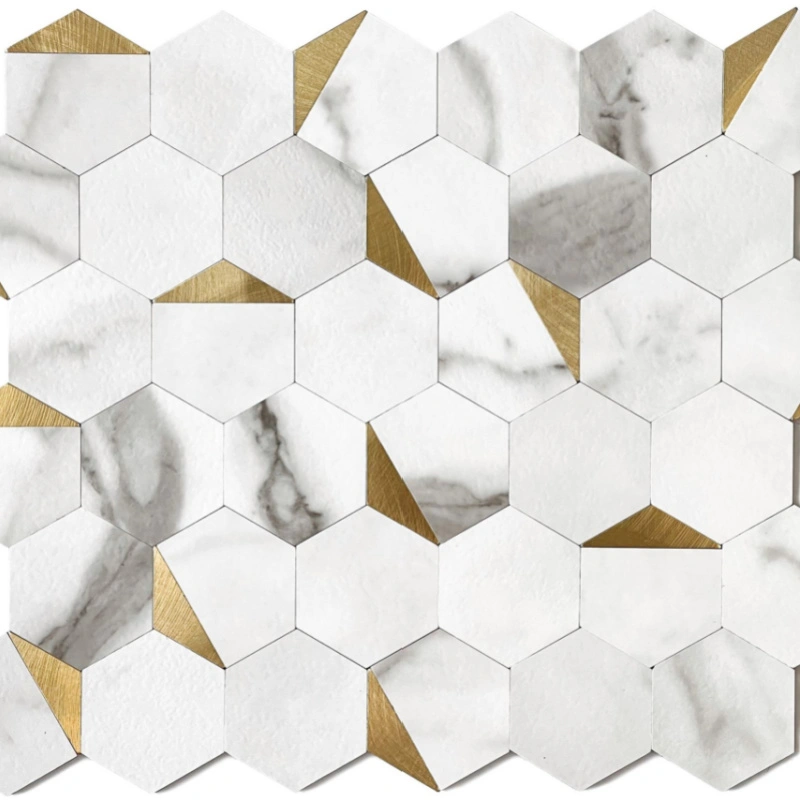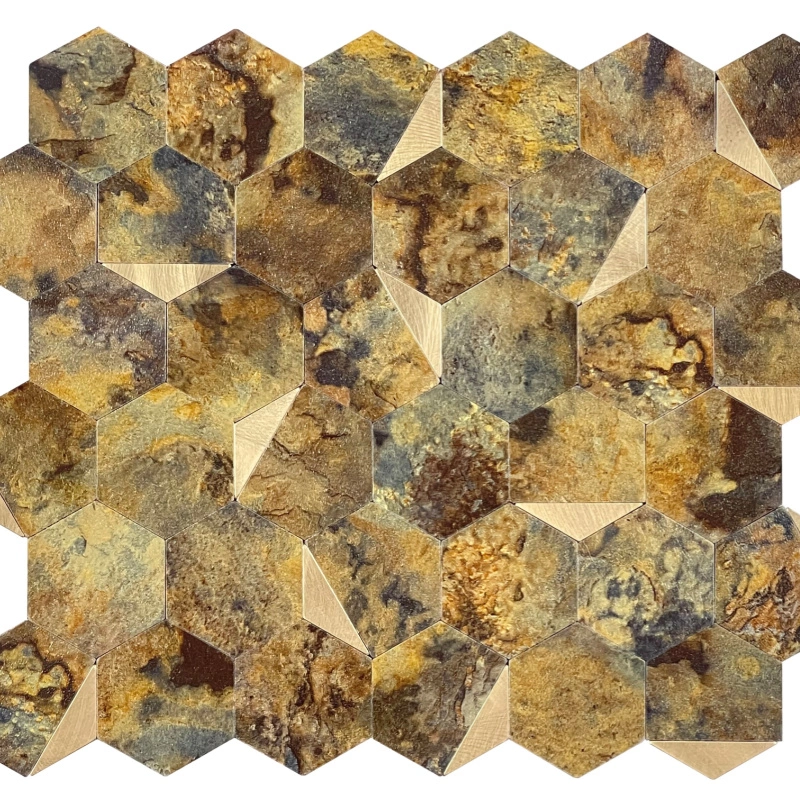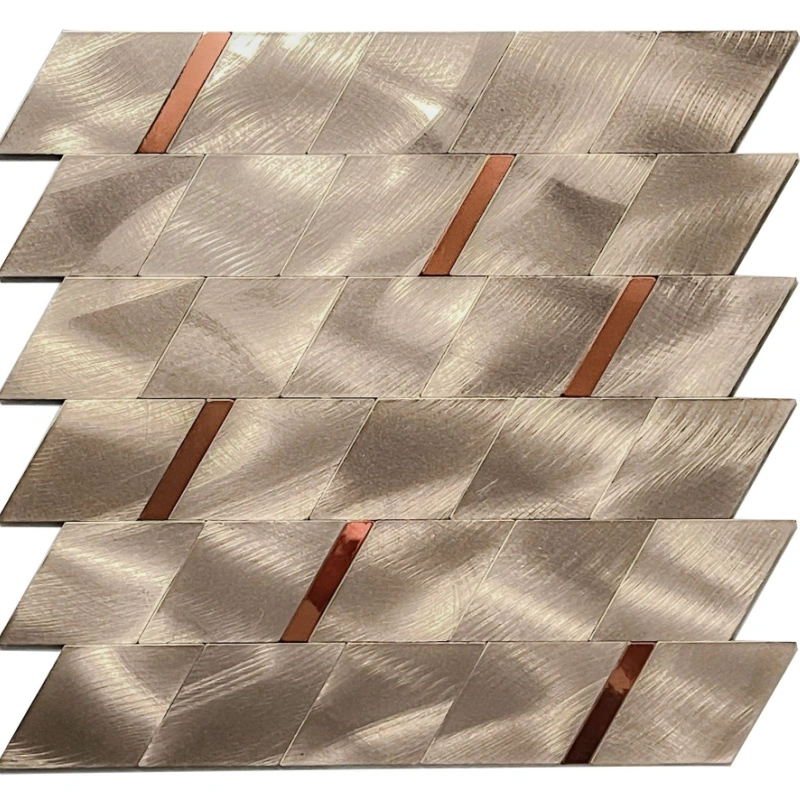 GAUDEA
3D vinyl peel and stick backsplash tiles
The peel and stick vinyl tiles can be easily installed directly over existing panels or smooth surface. Especially designed for kitchen backsplashes and bathroom backsplashes, the tiles are resistant to the heat of stovetops and the humidity of bathrooms.
The stick-on tiles are colorful 3d effect mosaics. Just like the regular traditional backsplash, you can choose dozens of colors with peel and stick backsplashes. No matter stone, marble, gold, gray, black or white, and other combinations, you can design for yourself.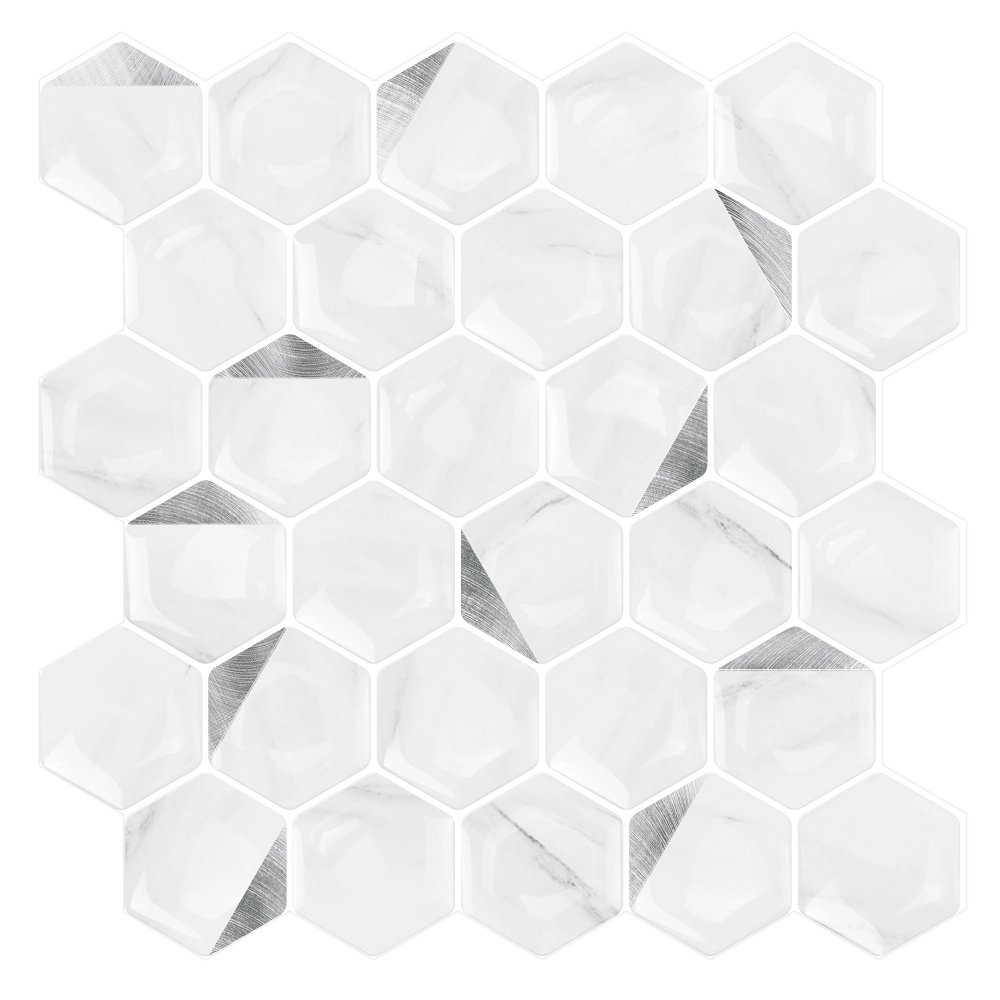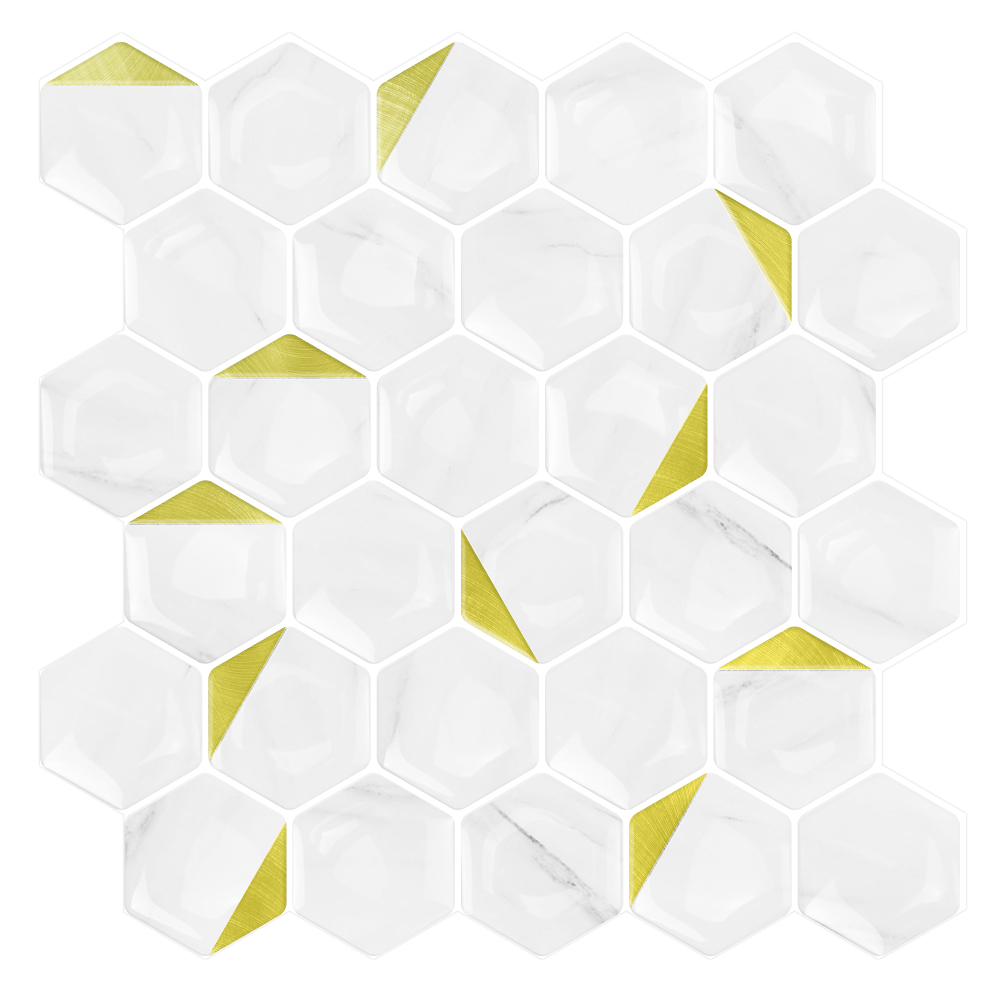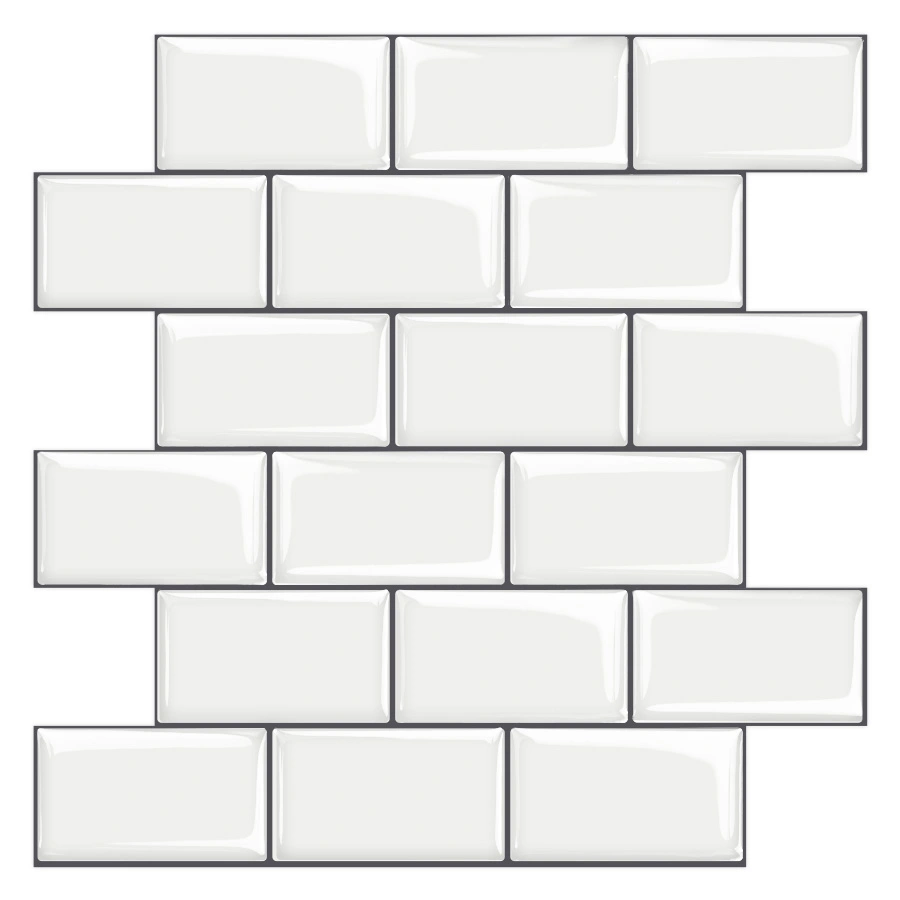 GAUDEA
Self-adhesive marble tiles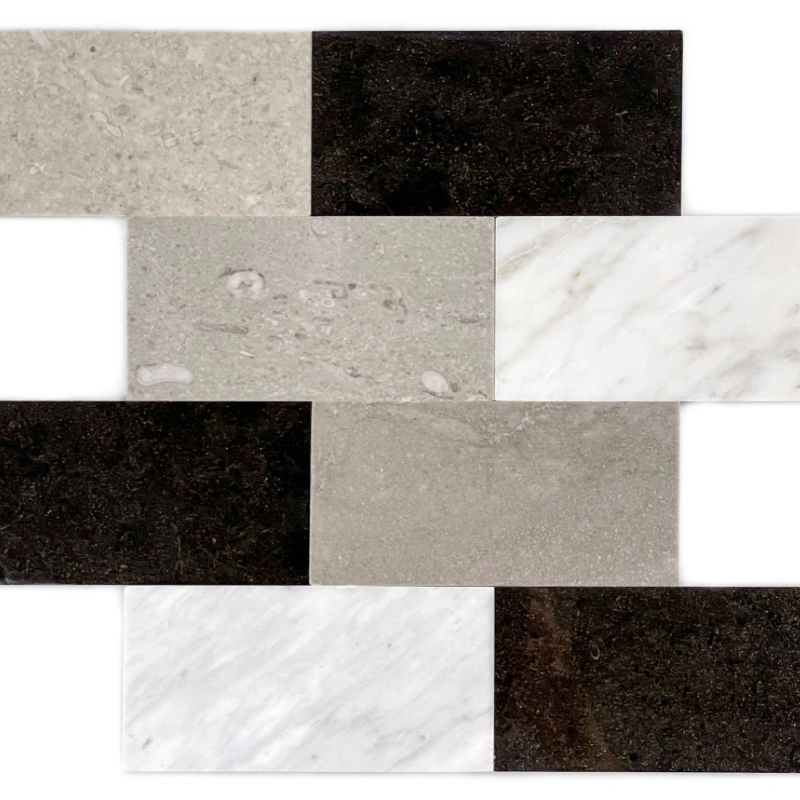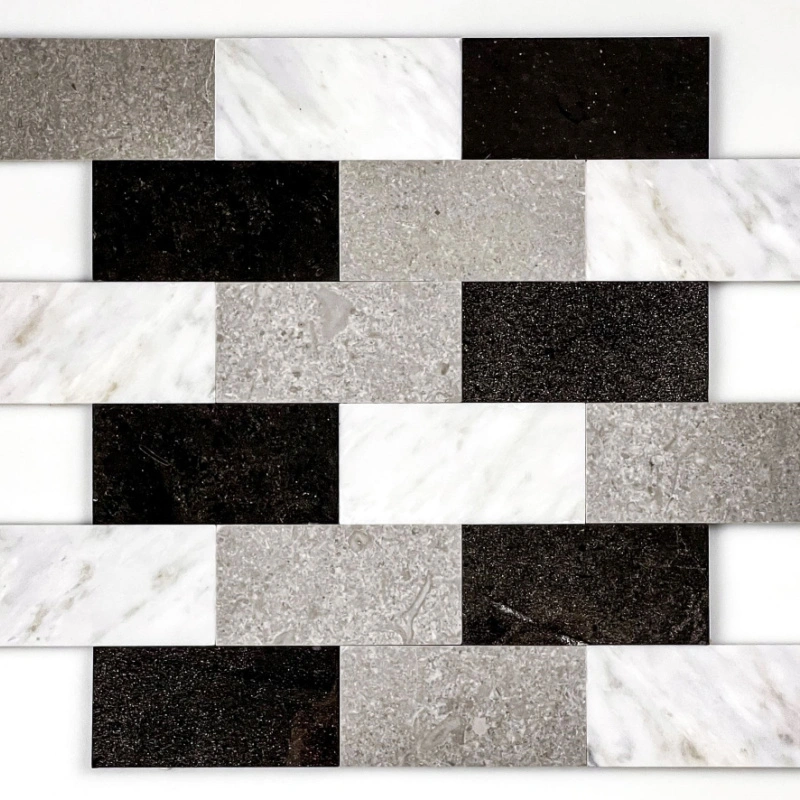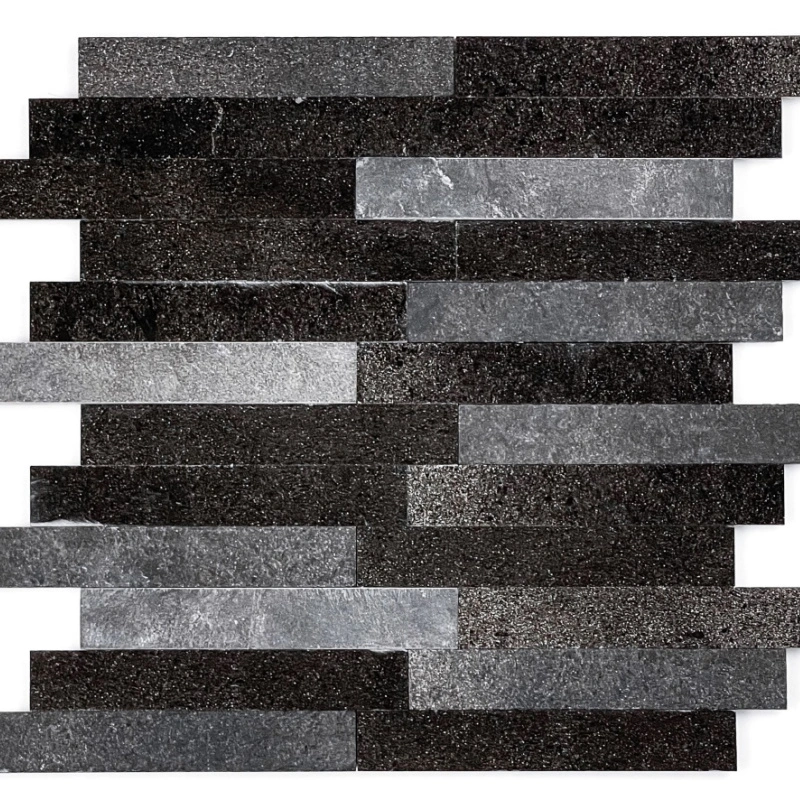 DIY
Benfits of GAUDEA peel and stick backsplash tiles
1
EASY TO CUT
Peel & Stick Mosaics are easy to cut. There is no need for nippers, wet saws or any complicated tools. Just grab a pair of scissors or a utility blade and cut the tiles as you desire. And don't worry you can even cut the chips. If you want, use a ruler to help make straight cuts.
2
EASY TO INSTALL
Forget about mastic, trowels and all the mess that comes with them. Peel & Stick Mosaics are self-adhesive, so the only preparation that you will need is to make sure that your surface is clean and dry. If so, just peel off the protective film on the back of the tile and stick the mosaic on the wall.
3
NO GROUT NEEDED
Peel & Stick Mosaics are designed to be easy to install. All mosaic sheets mimic the look and feel of a standard tile installation with grout already applied to it. That's why you don't need to grout them. To have an impeccable installation, align the mosaic sheets in order to overlap the edges.
FAQs
Questions about peel and stick mosaic tiles
We can imagine you have questions about GAUDEA's peel and stick mosaic tiles. We compiled the most frequently asked questions here below.
How to apply peel and stick mosaic tiles?
Learn how to install peel and stick backsplash. It's an easy way to update your kitchen on a budget!
How many peel and stick tiles do I need?
Multiply the tile length by the width to figure the area that one tile will cover in square inches. Divide the result by 144 to convert it to square feet. Then, divide the area you're tiling by the square footage of one tile to determine how many tiles you need. Again, round up to the nearest whole number.
Where to buy peel and stick backsplash tiles?
You can achieve the look of tile, brick, metal or stone for a fraction of the price of installing real tile. Great news for consumers in the United States, GAUDEA now operates its own online peel and stick tile store for the American consumers.