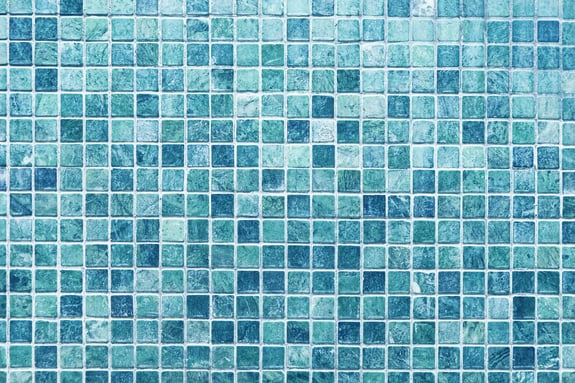 Foshan's Finest Ceramic Mosaic Collection
Gaudea is committed to bringing the finest, technically and aesthetically superior ceramic mosaics to its customers
Quality Ceramic Mosaics made with Genuine Passion
The greatest quality of any mosaic tile is its aesthetic. Small tiles coming together to form one large intricate pattern has a visual appeal that can enhance any corner of any room effortlessly. All variants of Gaudea's novel mosaic selection including the glass ceramic tiles, design work tiles, and mosaic flooring offer unique technical and aesthetic characteristics owing to our state-of-the-art manufacturing infrastructure and distinguished team of experts. Precious enamels and clays are ground and joined together by co-penetration in a dry pressing process to create unique mosaic tiles that are not only exceptionally beautiful but also durable due to their impact, abrasion and frost resistant properties. It is the ideal element to add a visual pop to any room, walls or floors; indoors or outdoors.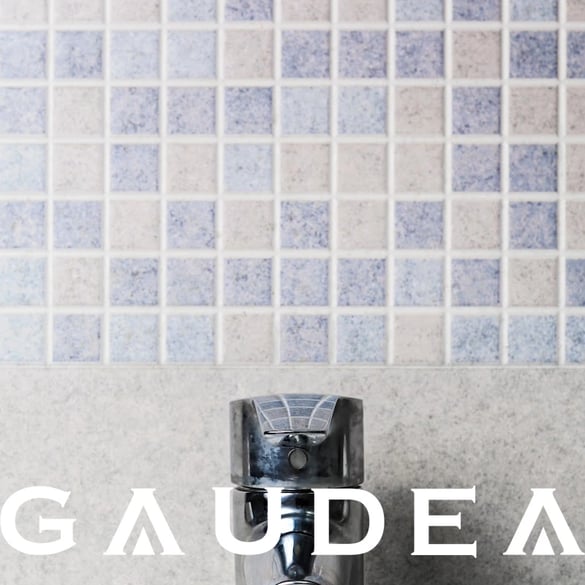 Bestsellers from our China Ceramic Mosaic Collection
Here's a sneak peek into some of our most popular china ceramic mosaics of recent times. Find these and many other exciting variants in our latest catalog.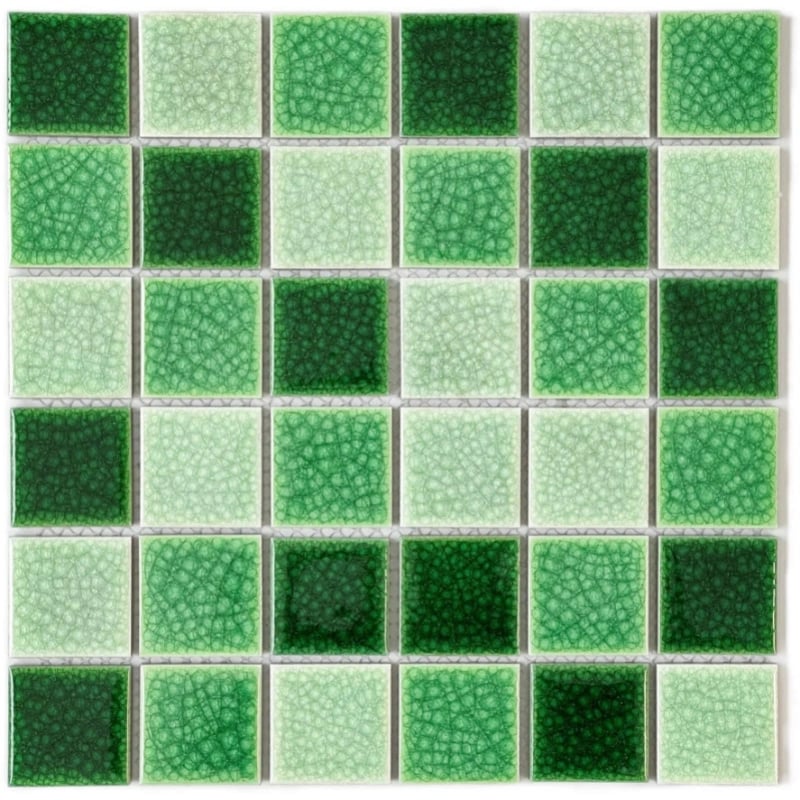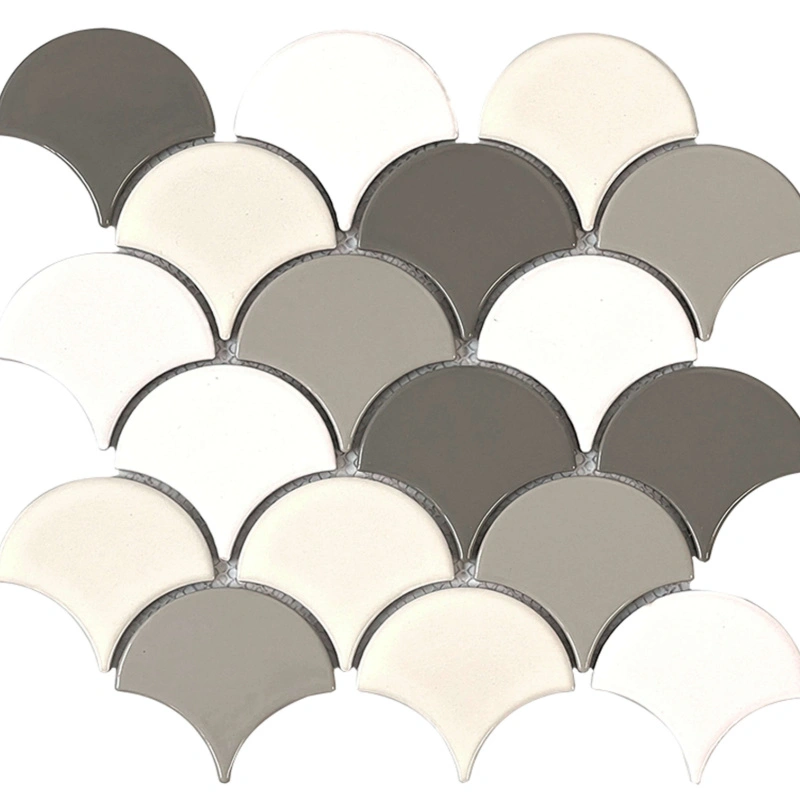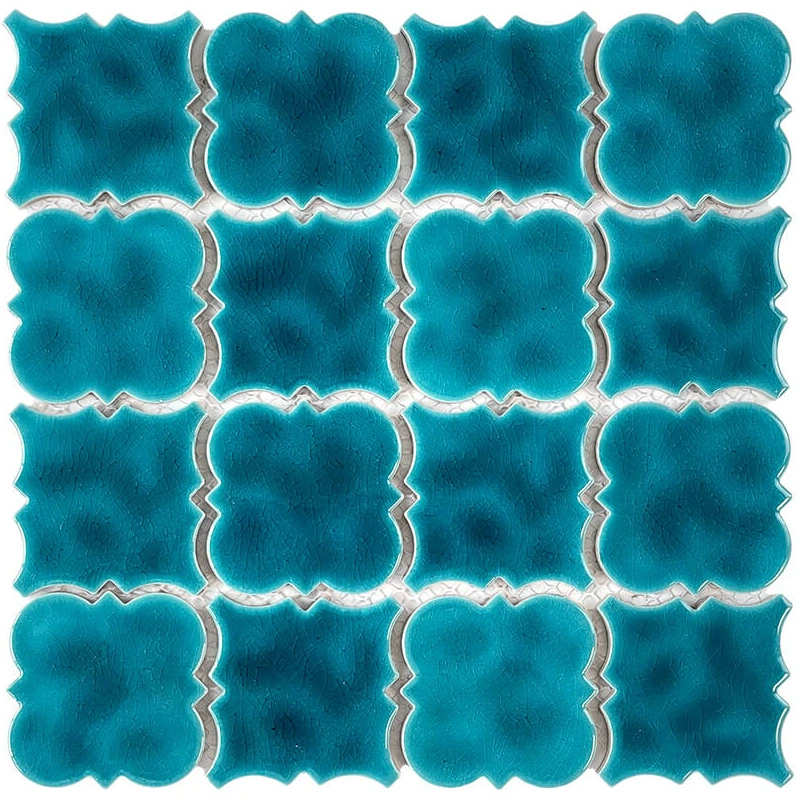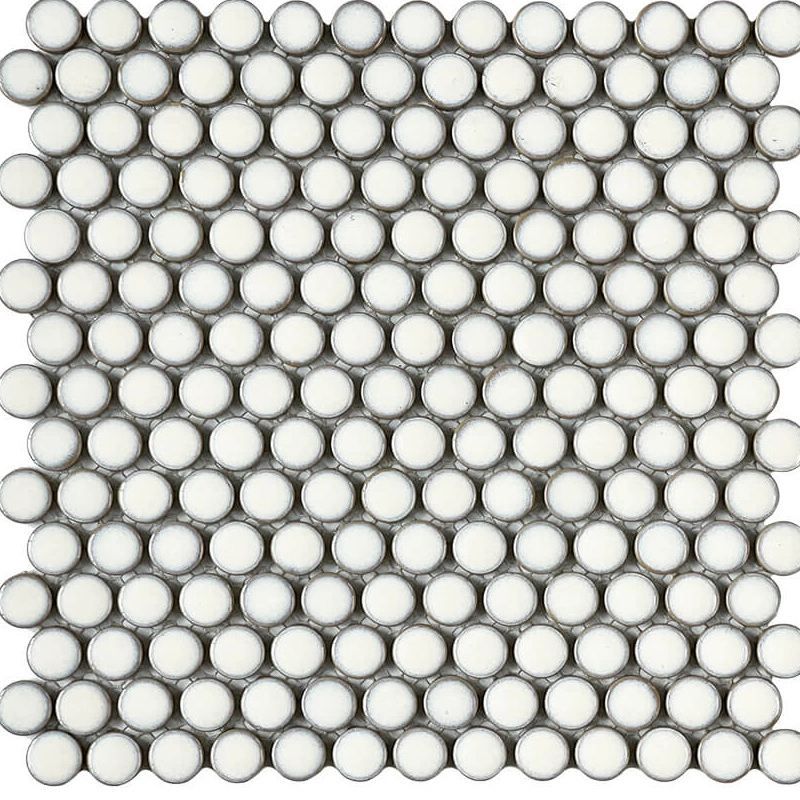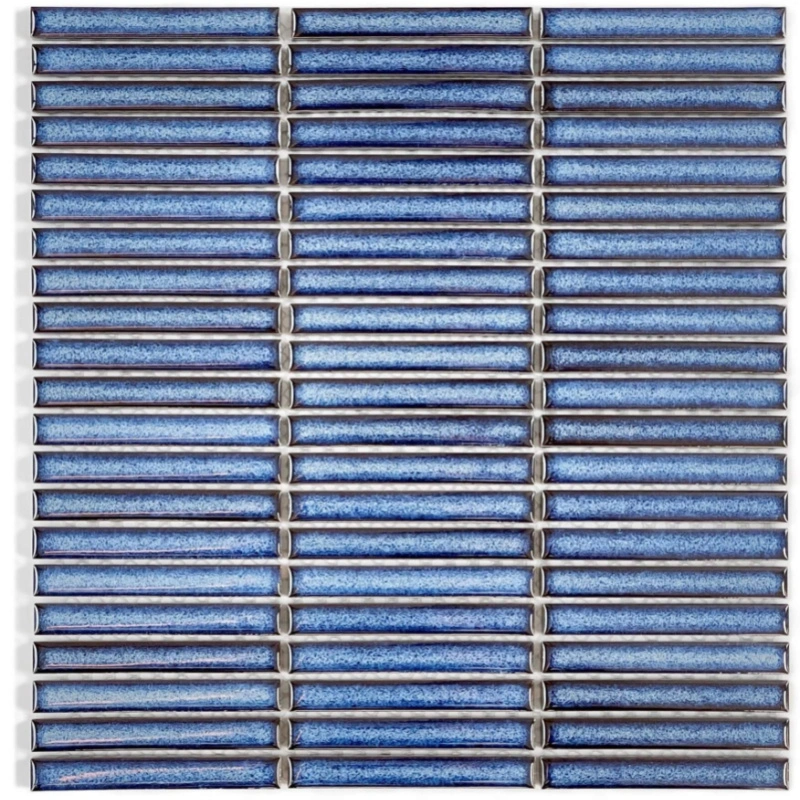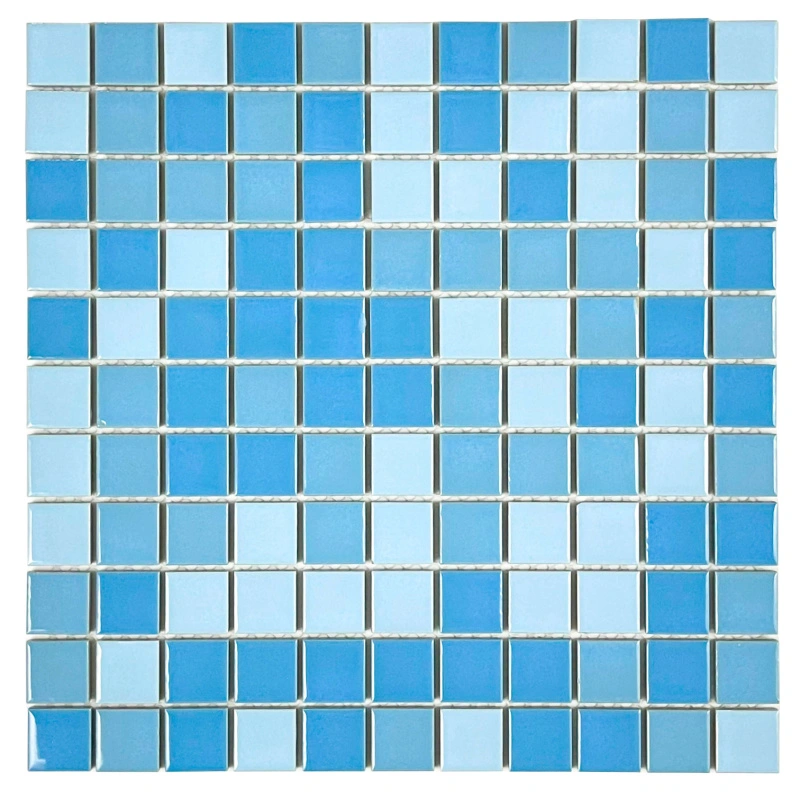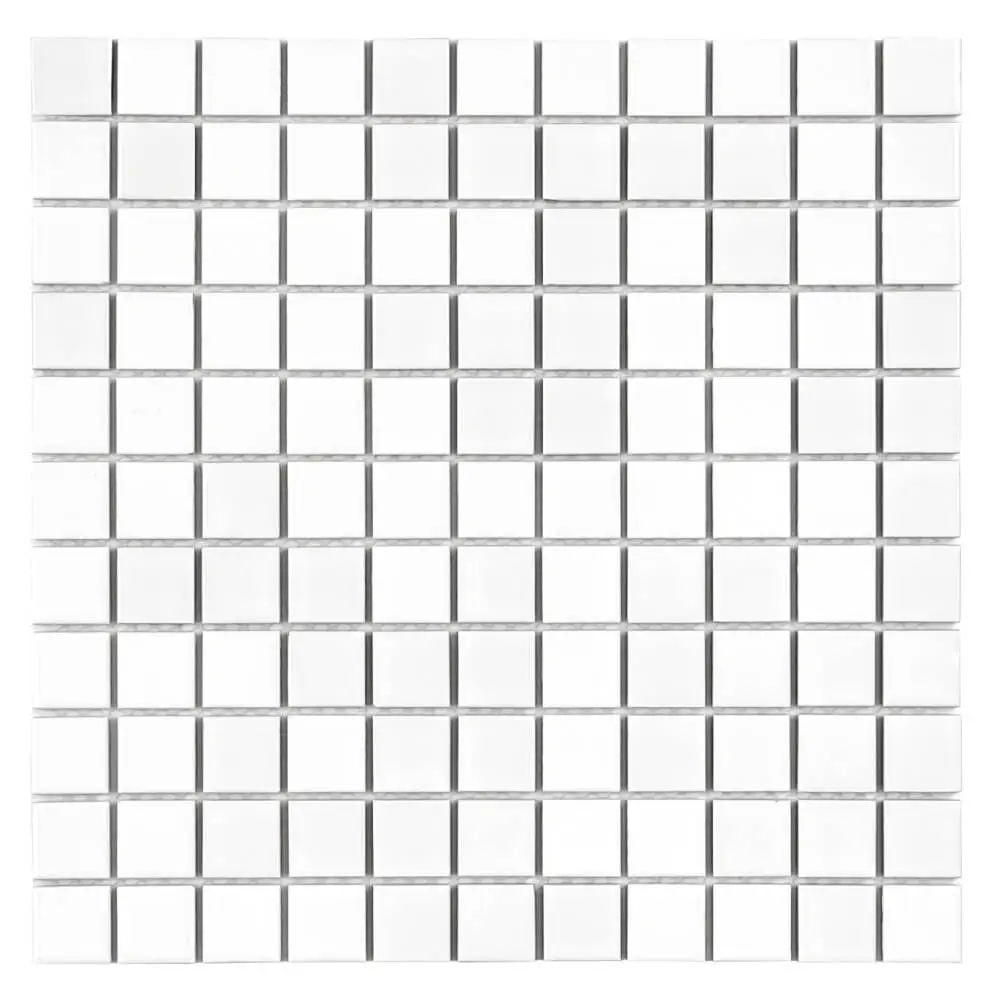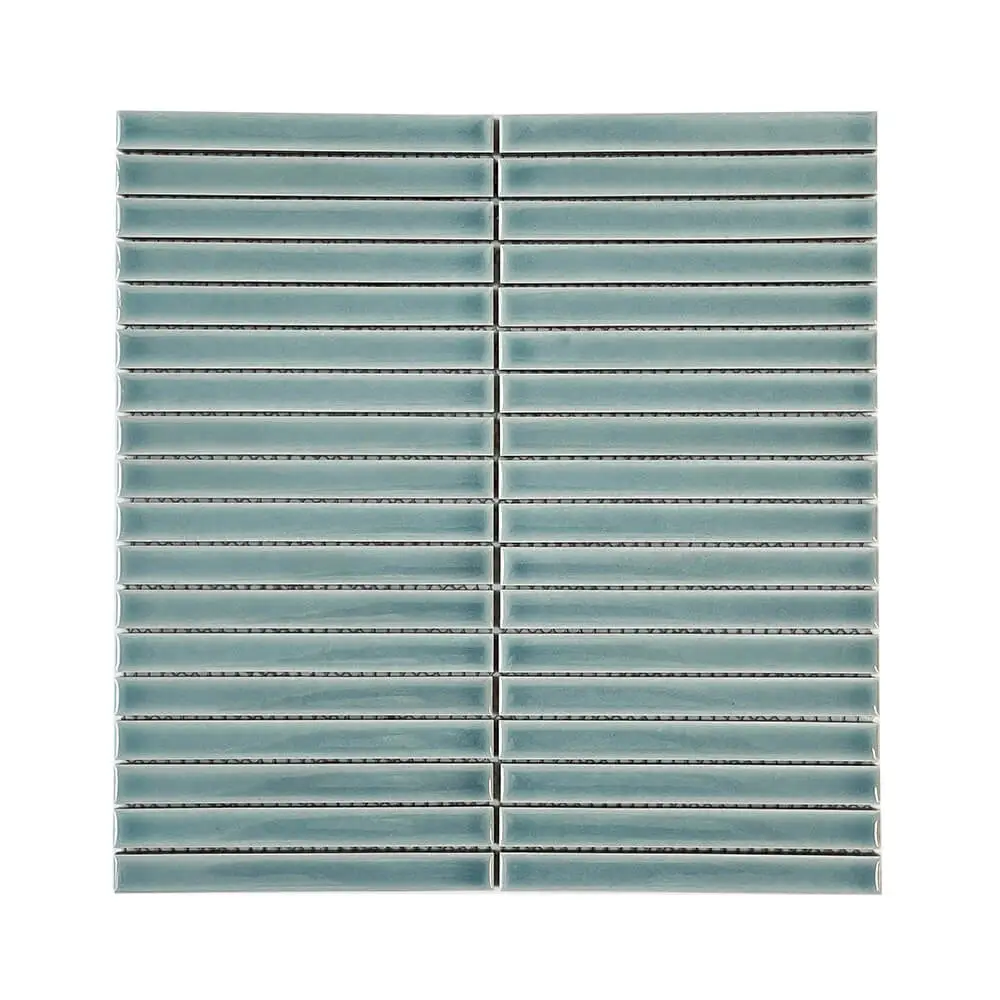 Why are ceramic mosaics always in-demand among builders and homeowners?
Ceramic mosaic tiles are a hit among individuals and commercial users alike. Wherever you look, whether it is houses, restaurants, pools, spas, hotels, offices or restaurants; ceramic mosaics are being used to visually and structurally optimize living spaces. There are many reasons behind its widespread acclaim. For starters, they are easy to install and maintain, are extremely durable and come in a variety of ranges, making them available to almost every kind of buyer. The thing that makes ceramic design work tiles most popular are their visual aesthetics. Ceramic mosaic tiles and glass ceramic tiles come in a multitude of materials, colors, shapes and textures. GAUDEA's ceramic mosaic collection is known to deliver something special for every kind of taste, range and style.
What are Ceramic Mosaic Tiles?
Mosaic tiles are made from stones like travertine, marble, real pebbles, glass, metal, porcelain and more, therefore creating infinite looks, designs and styles. They come in multiple colors, sizes and finishes, making them the perfect material for any kind of construction, renovation or upscaling. Ceramic mosaic tile arrangements generally consist of a main piece, on which small porcelain ceramic pieces are applied. The versatility of ceramic mosaic tiles enables users to achieve any look they can dream of.
Types of Ceramic Mosaics
GAUDEA's collection of ceramic mosaics consists of dozens of different varieties. Here are a few of GAUDEA's most popular ceramic mosaic tiles.
Wall tiles
Ceramic mosaic wall tiles are most commonly used in bathrooms and kitchens, most often in a glossy finish. They also make for great decorative elements in bedrooms, living rooms and passages. At GAUDEA, we want our users to have a premium look, irrespective of the size of the project. We use grout (the material used to fill the space between tiles) of peculiar colors and finishes so as to further enhance the look and feel of the ceramic mosaic installation.
Floor tiles
Floor tiles are often preferred in matte finish and come in multiple designs, patterns and options. They are high on strength and durability which makes them an ideal match as a flooring option.
Glazed ceramic tiles
Glazed ceramic tiles come with a colored glaze that looks similar to glass. The glass finish doesn't just enhance the beauty of the tiles, but also acts as a protective layer. This property makes glazed ceramic the most common choice in washrooms.
Best Ways to Use Ceramic Mosaic Tiles
The use of mosaics can be dated back to the ancient Greeks. To this day, mosaic tiles remain to be the most useful and practical material to bring artistry to any space. Every type of mosaic has unique characteristics which make them suitable for a particular kind of application. For example, when the light hits glass mosaic tiles, it creates a ravishing shimmery effect that makes it perfect to create artful designs. Here are some common and most-useful ways to utilize ceramic mosaics optimally.
Walls
Add personality to any room by creating an attractive wall/corner with mosaic tile artwork. Use the different shades and finishes to evoke different kinds of atmospheres in the room. You can choose a fun pattern to add playfulness, artistic formations to add calmness and stability, or large statement pieces to turn heads; the choice is yours to make!
Floors
Mosaic tile installations are capable of handling heavy foot traffic and extreme weather without causing much damage. This makes them the most commonly used flooring material worldwide. Alternatives like rugs and carpets, while visually pleasing, are difficult to maintain and clean. Mosaic installations can look just as beautiful with the added advantage of easy cleaning and maintenance.
Furniture
A great way to add an unusual appeal to old furniture is embedded parts of it with mosaics. In this application, mosaic tiles are primarily used as a decorative element to create wonderful additions to existing furniture.
Outdoors
Gardens, patios, swimming pools and any such wellness areas are unimaginable without outdoor mosaic tiles. Ceramic mosaic pool tiles can be used to create attractive mosaic tile themes at the bottom of the pool. Small bright bricks can be used to highlight pathways, gardens, or almost anything else with their delightful onset of colors.
BEST CERAMIC MOSAICS
Common Questions About Ceramic Mosaic Tiles
Still not sure about ceramic mosaics? Here are some common questions we thought you might want answered before making a decision.
What is the difference between ceramic and porcelain?
Ceramic and porcelain, are both a type of ceramics (all rigid tiles formed from natural clay and hardened by heat). The fundamental difference among the two lies in their production process. Another key difference is their water absorption capabilities. Porcelain tiles absorb less than 0.5% water, while ceramic and other non-porcelain tiles absorb more.
Are ceramic mosaic tiles durable?
As long as the installation is done by experienced manpower, ceramic mosaic tiles can be extremely durable. During installation, it is crucial that the subfloor or base on which the tiling will be glued must be flat, stable, and without irregularities.
Can floor tiles be used on walls or wall tiles be used on floors?
Theoretically, any tile can be fixed on any surface as long as it's flat and evened out. However, we do not recommend such switching as each mosaic floor tile installation comes with its distinctive properties.
Can I install ceramic tiles on top of other tiles?
The answer to this can be tricky. Yes, if the installation of the first layer of tiles has been done properly and is not broken in any way. Overlapping tiles also decreases the size of the room and often requires other adjustments (window and door alterations).
Why are mosaic tiles expensive as compared to regular ceramic tiles?
Each mosaic tile installation is a combination of intricate patterns applied piece by piece to a mesh or sheet of paper, making the production labor-intensive. As a result, the price per square meter is often more expensive than regular tiles.