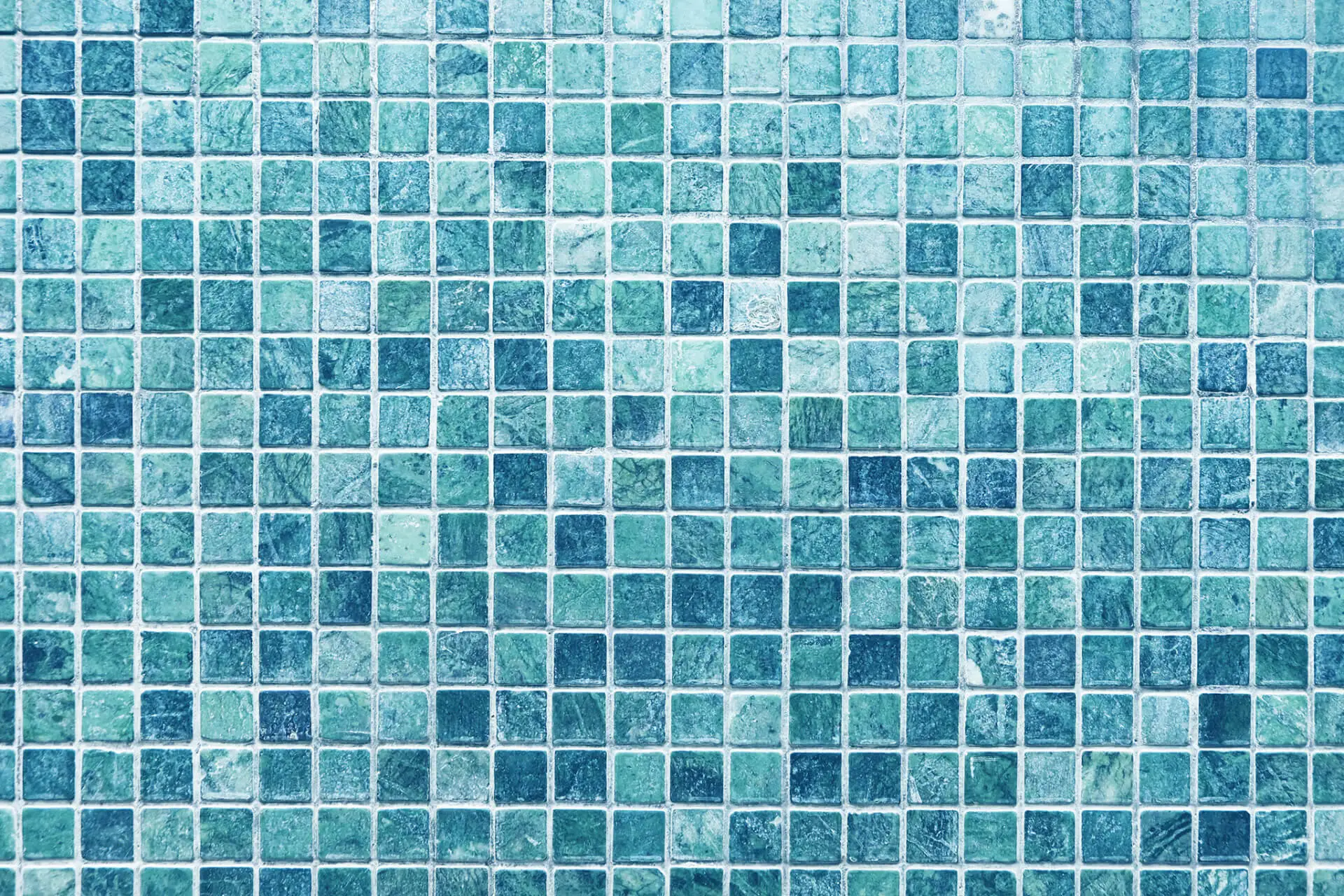 Ceramic mosaic tiles
Our ceramic mosaics offer unique technical and aesthetic features
Ceramic mosaic tiles made with care
The ceramic mosaic tiles of the GAUDEA collections come in dozens of varieties.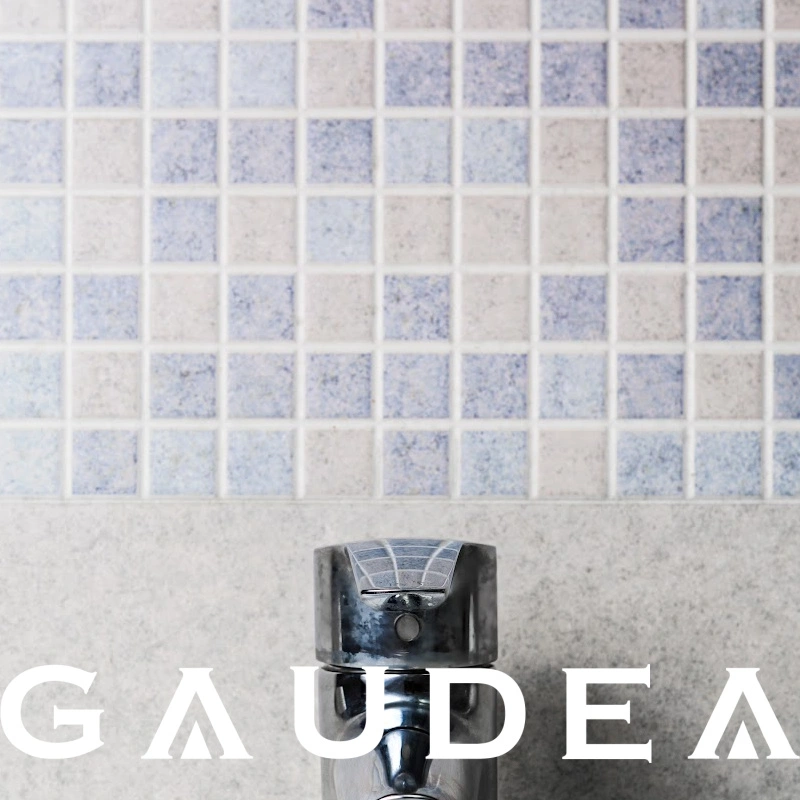 GAUDEA porcelain mosaics offer unique technical and aesthetic characteristics: precious enamels and clays are ground and then joined together by co-penetration in a dry pressing process. The final product is a tiny mosaic tile that is extremely resistant to impact, abrasion, and frost. It is perfect for covering walls and floors indoors and outdoors, as well as for decorating surfaces and volumes.
Our collection of China ceramic mosaics
Below some of our bestseller ceramic mosaic tiles. This is only a sneak preview of our entire available collection. Connect with us to receive our full catalog.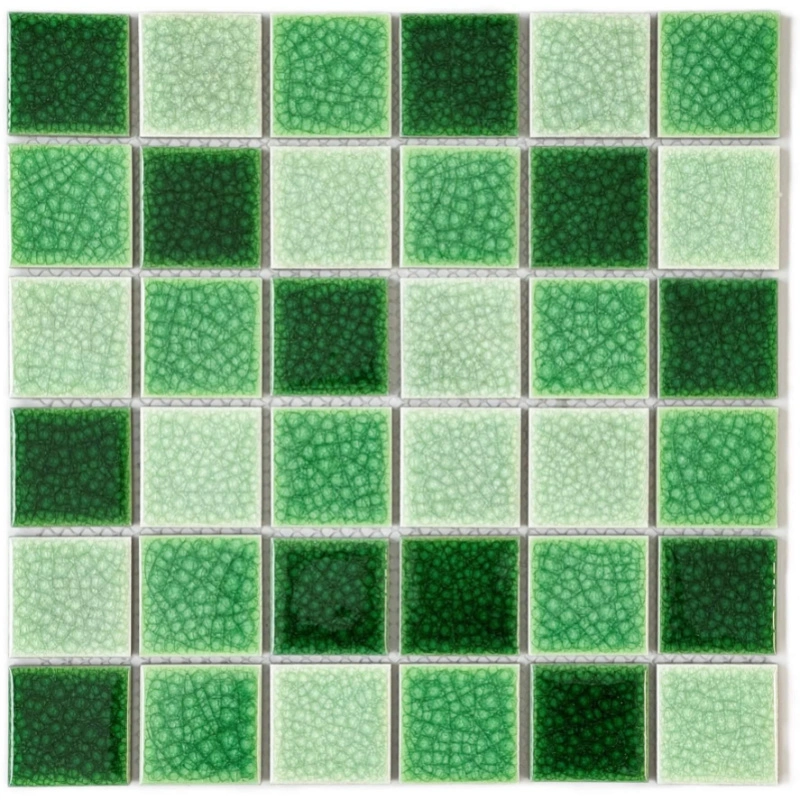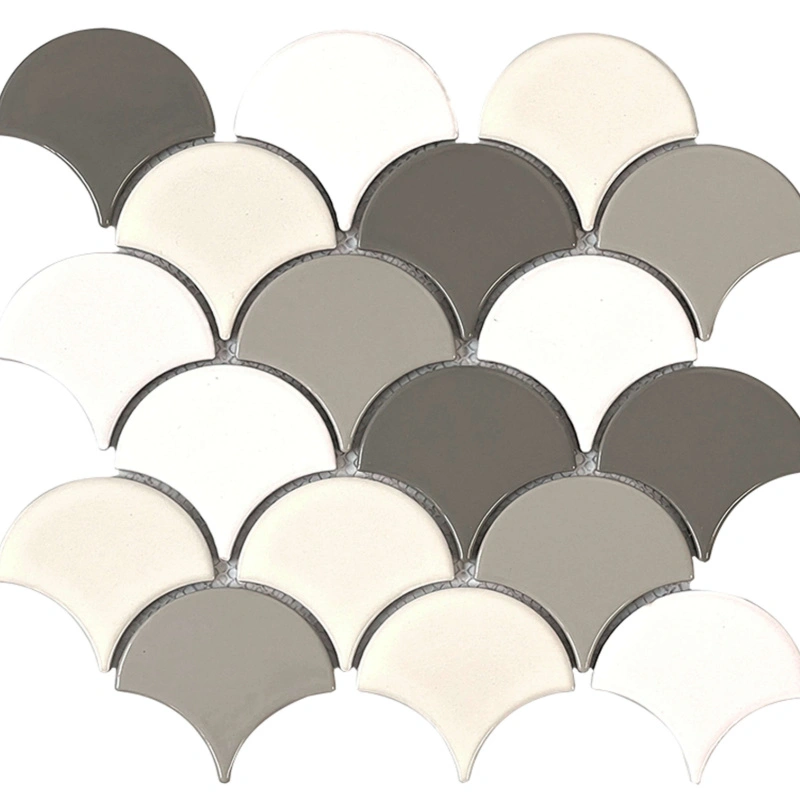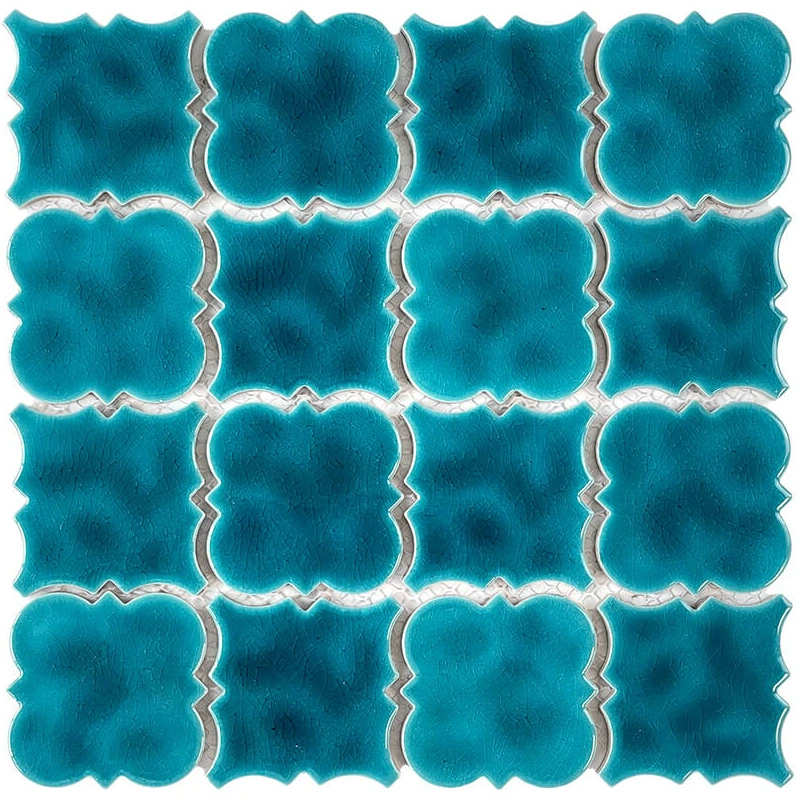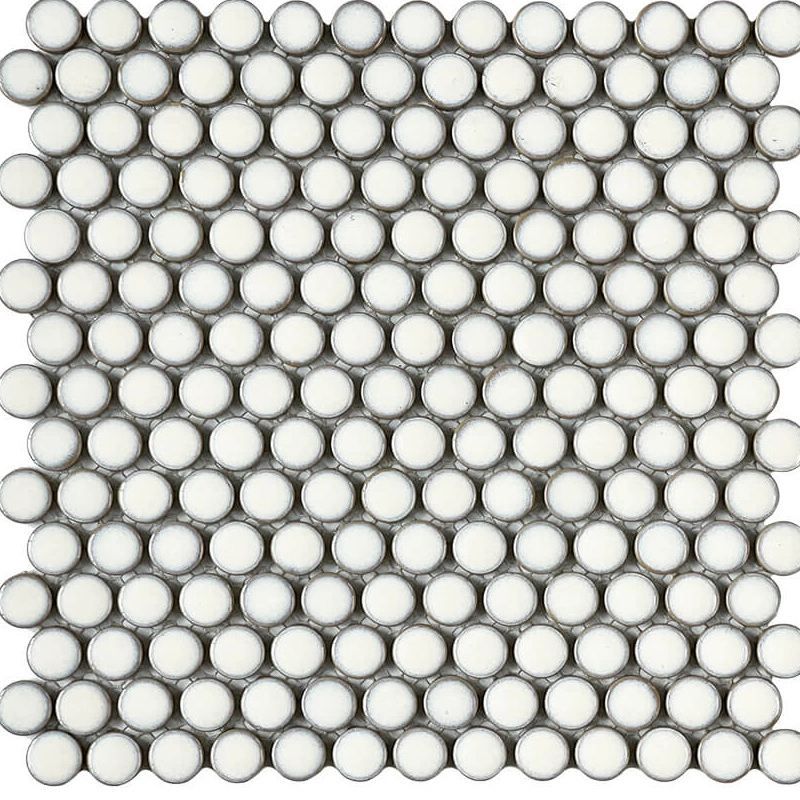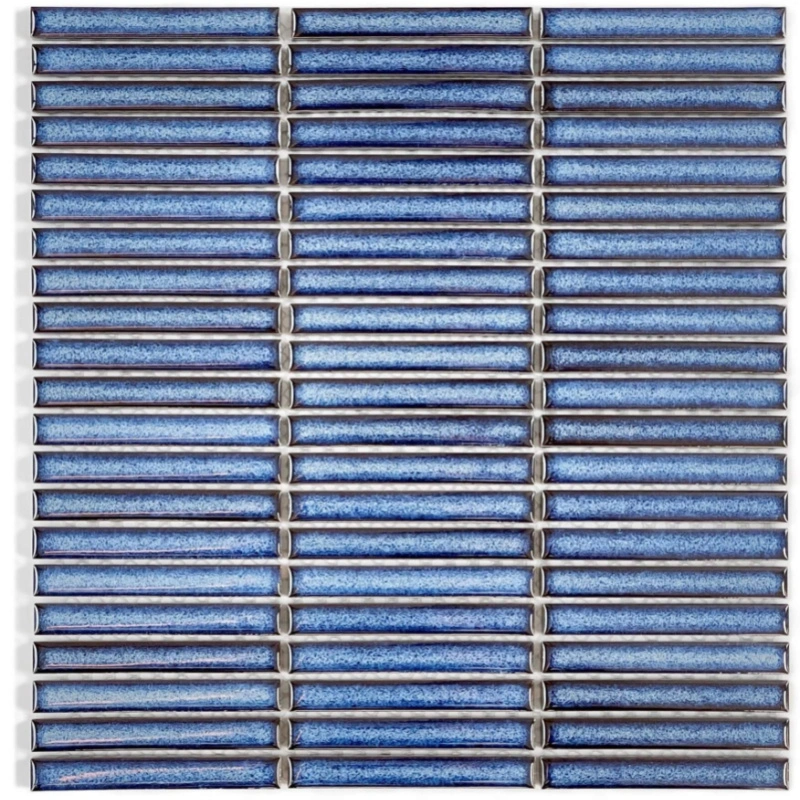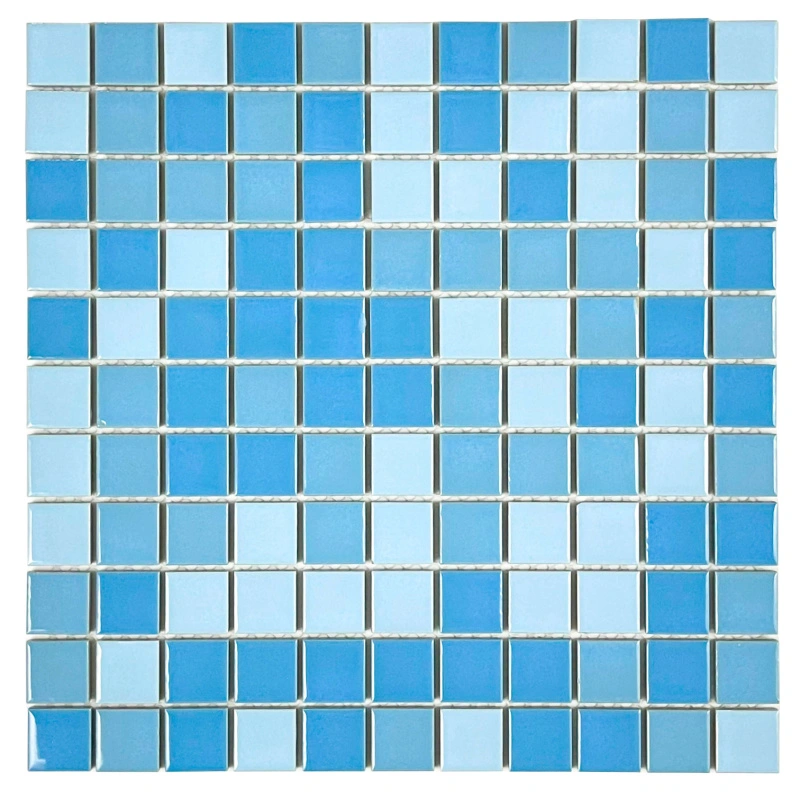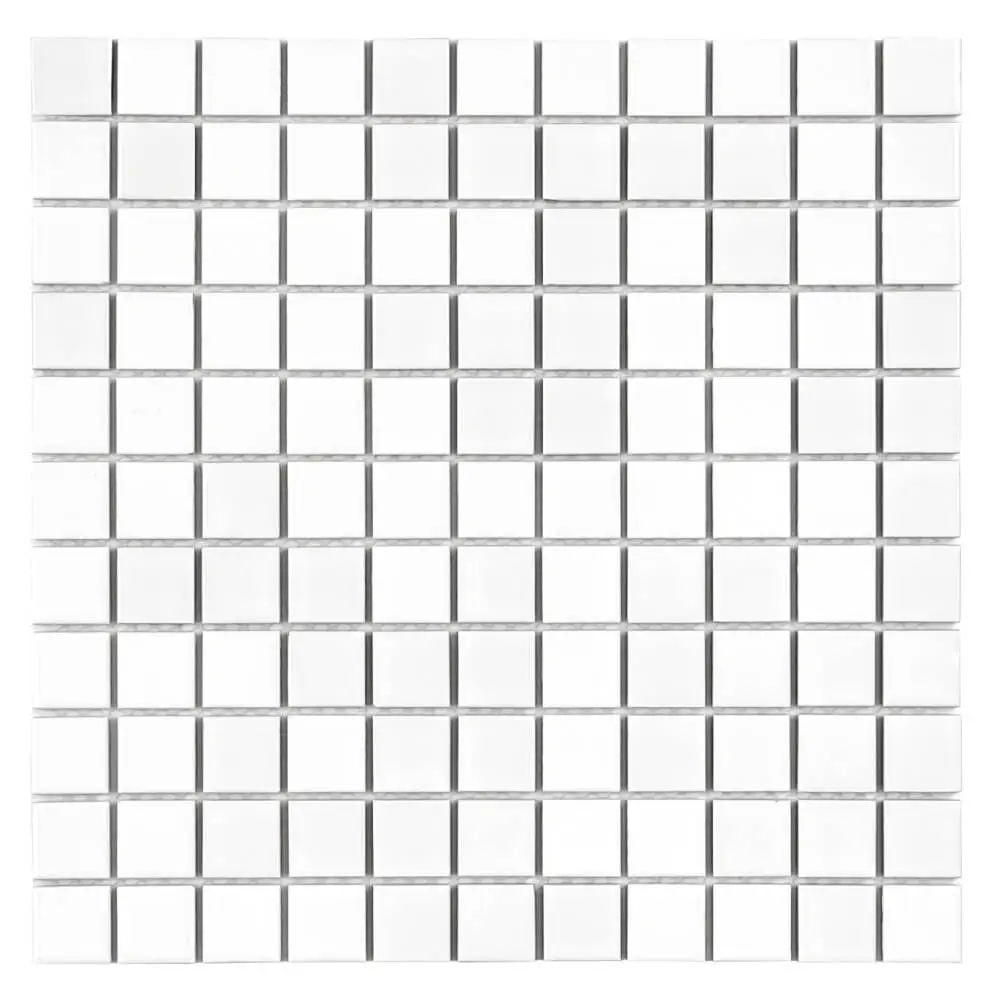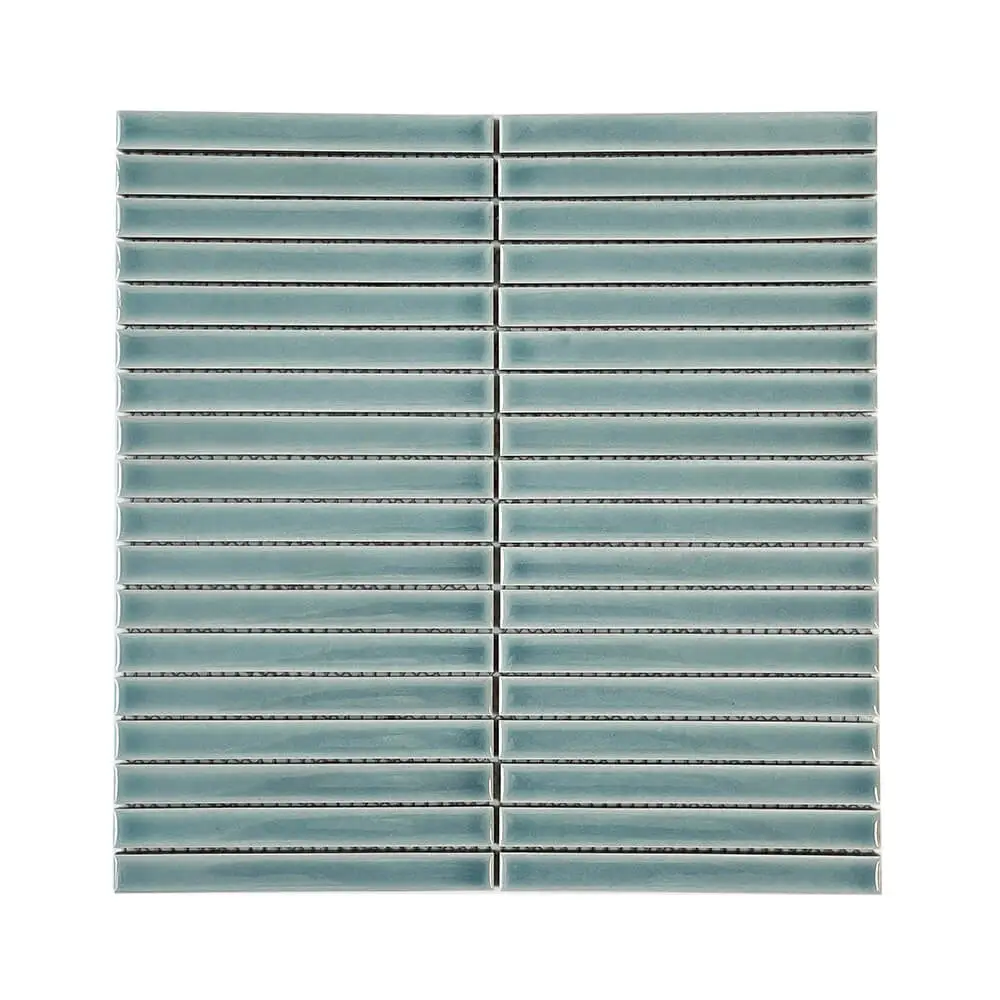 Everything you need to know about our ceramic mosaic tiles
Today, many houses, hotels, and stores have floors made of tiles. Tiles also remain fan-favorites for kitchen and bathroom walls. These tiles come with different types, models and colors. Before you tend to your taste, choose tiles depending on the place of use. For example, China mosaic tiles are perfect for your walls and backsplashes.
GAUDEA Mosaics has a wide selection of Chinese mosaic tiles for every taste. We have tiles for your home, for store interiors and for hotel interiors. Take a look at our ceramic mosaic tiles and we will explain why you should choose them.
What are ceramic mosaic tiles?
Ceramic mosaics or porcelain mosaic tiles are tiles made from sand, clay, and water. When applying the tiles, you fill the spaces between them with a different mixture. This blend includes sand, cement, and water, but some builders use epoxy instead of cement.
Types of ceramic tiles
GAUDEA Mosaic company offers different types of ceramic mosaic tiles. They have different uses, designs, and styles. However, among the most popular are the following:
Wall tiles
Wall tiles are an attractive design element for your room. You can install them on accent walls, showers, and backsplashes. We have a variety of wall tile designs for you to choose from.
Floor tiles
Floor tiles have a matte finish. Before choosing this tile, ask whether it is suitable for floor installation. Ceramic floor tiles are very durable, so you'll be set for a long time.
Glazed ceramic tiles
Glazed tiles have a protective glossy or matte finish. For most of your applications, we would recommend matte finishes. But glazed tiles are perfect for washrooms.
What are the best places for ceramic tile?
If you are looking for ideal options for watery places, ceramic tiles are your go-to choice.
Why this is so. They are water resistant. They are best for shower stalls and kitchens. You can also use them for outdoor areas as they can withstand any weather.
Our Ceramic mosaic tiles will give all your rooms an attractive look. If you need more info on ceramic mosaic tiles, contact GAUDEA Mosaics. We help builders make the best choice for their tiles. So, reach out to us today and choose quality tiles for life.
BEST CERAMIC MOSAICS
Questions about ceramic mosaic tiles
We can imagine you have questions about GAUDEA's ceramic mosaic tiles. We compiled the most frequently asked questions here below.
What is ceramic mosaic tile?
Mosaic tiles are any combination of tile sizes, colors, shapes, and/or materials placed in a sheet for easy installation. They can be ceramic, porcelain, glass, natural stone, and even metal or mirrors. They are laid randomly or in a pattern and are usually on a panel covered with a mesh.
Are ceramic and porcelain the same?
Porcelain and ceramic tiles both belong to the larger category of tiles that may be generally called ceramics - a category that includes all rigid tiles formed from natural clay and hardened by heat.
Now the main difference between a porcelain tile and a ceramic tile is water absorption. Porcelain tiles absorb less than 0.5% water, while ceramic and other non-porcelain tiles absorb more. This is due to the material used to make porcelain tiles. The clay is denser and therefore less porous.
Why are mosaic tiles expensive?
Mosaic tiles are a combination of intricate patterns applied piece by piece to a mesh or sheet of paper, making the production labor-intensive. As a result, the price per square meter is often more expensive than regular tiles.