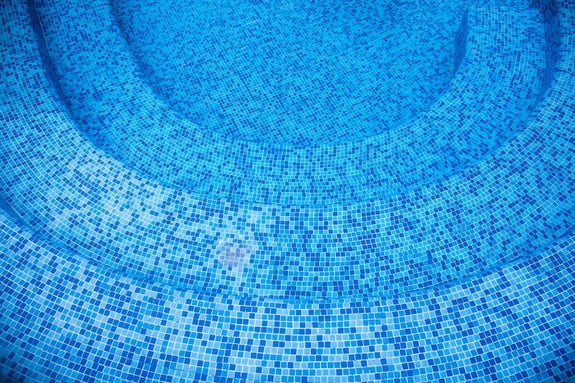 Pool Mosaic Tiles to bring out the best in your pool
Create mesmerizing pools with playful designs using our wide range of glass, porcelain and mosaic pool tile collection.
The best Mosaic Pool Tiles in China
GAUDEA takes pride in offering the highest quality pool mosaics in the widest range of ceramic and glass mosaic pool tiles. From luxurious spas and wellness areas to the pools of private residential plunge bath owners, Gaudea has helped thousands of customers give a complete makeover to their pools. Besides hosting the widest collection of mosaics for pools in infinite colors and patterns, we also add a special anti-slip finish to our pool mosaics for extra safety. Lastly, the durability of our mosaics are second to none as we conduct independent laboratory tests attesting to the high resistance to detachment of our mosaic mounted on fiber mesh.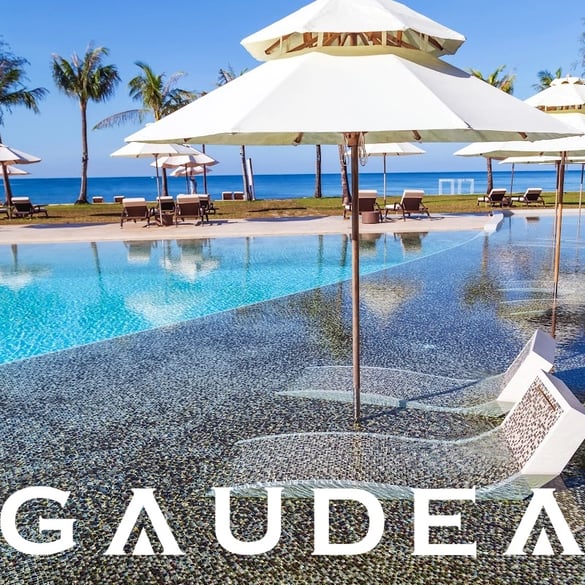 Gaudea specifically focuses on tile and mosaic products that are created to withstand harsh chemicals, extreme temperatures and harmful UV rays. This makes our glass pool tiles and mosaic for swimming pools visually stunning, highly durable and timeless.


Spa & pool mosaic tiles for every mood
At GAUDEA, we give our customers the opportunity to design their own custom pools. Combine different style references with varied combinations to create the pool of your dreams!
GAUDEA also provides turn-key designs for finishing your pool entirely in glass mosaic tile. Our pool mosaic tiles are mesh mounted, durable for outdoor environments, but equally suitable for indoor pools or spas. Browse through our full catalog to discover hundreds of both indoor and outdoor pool ideas.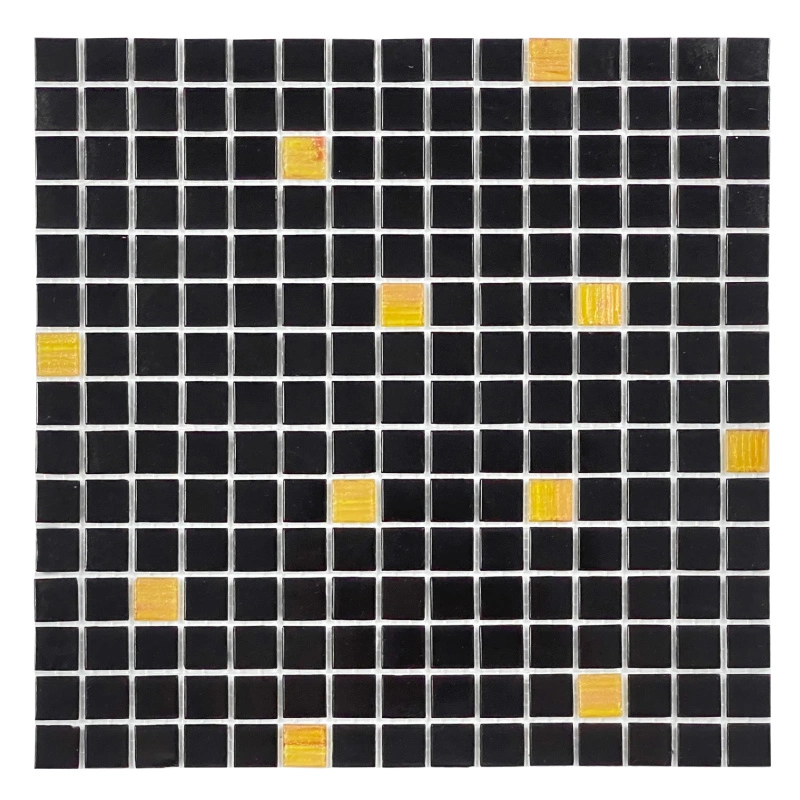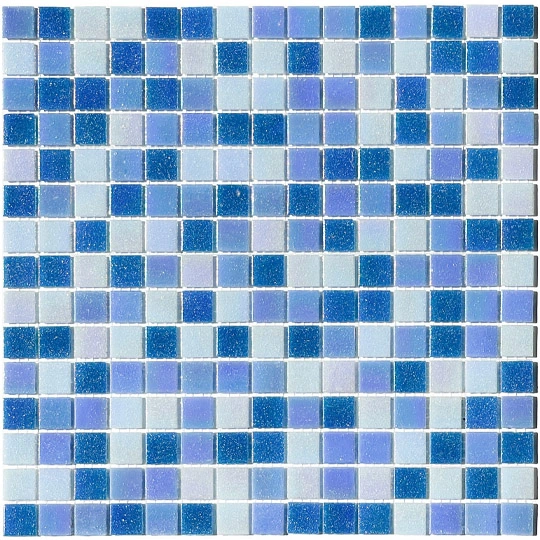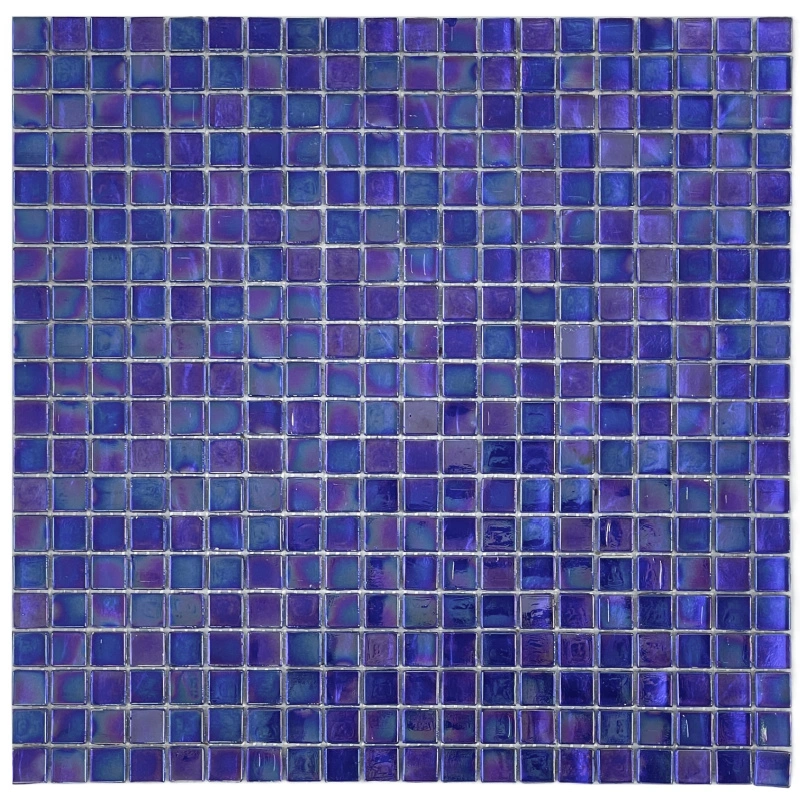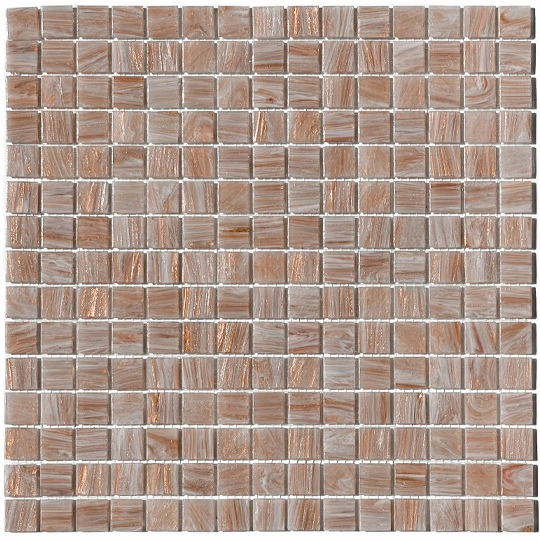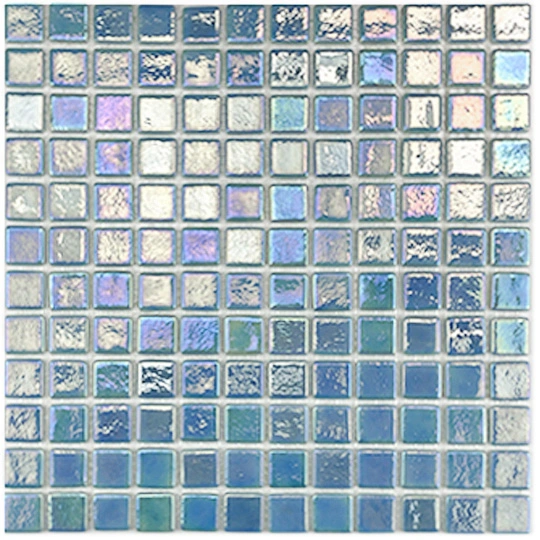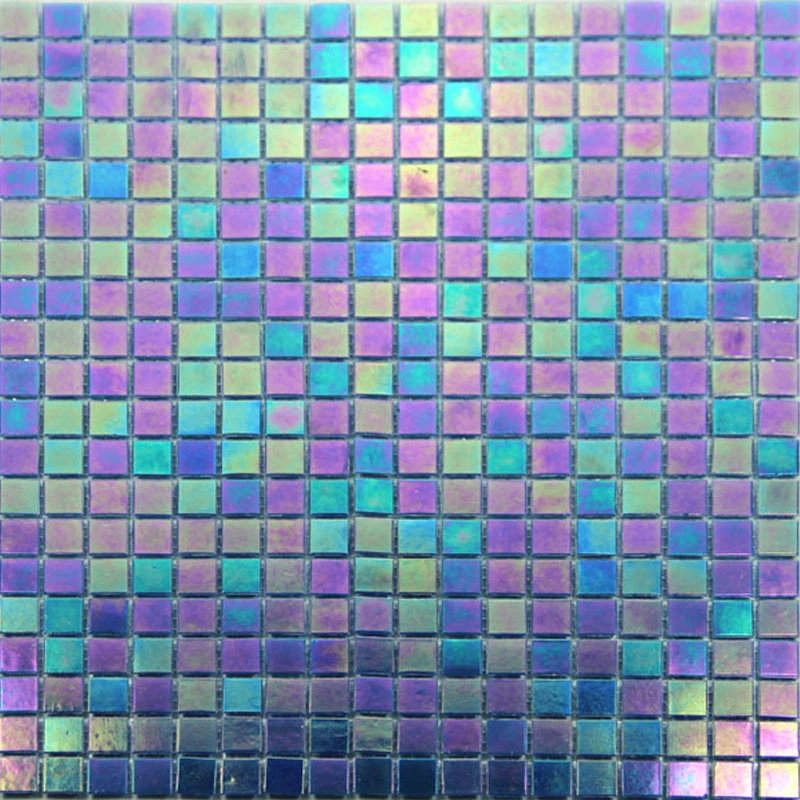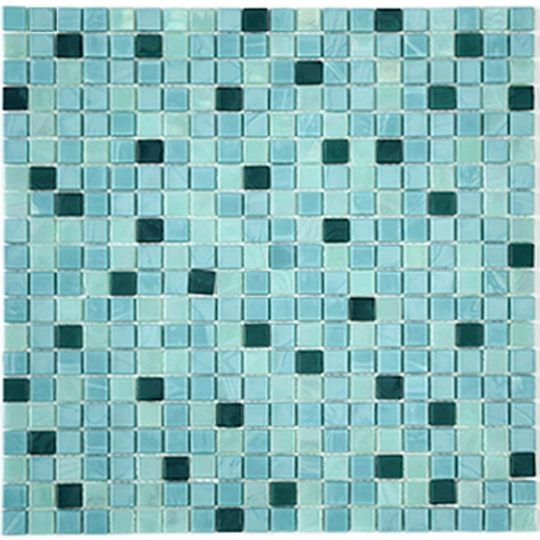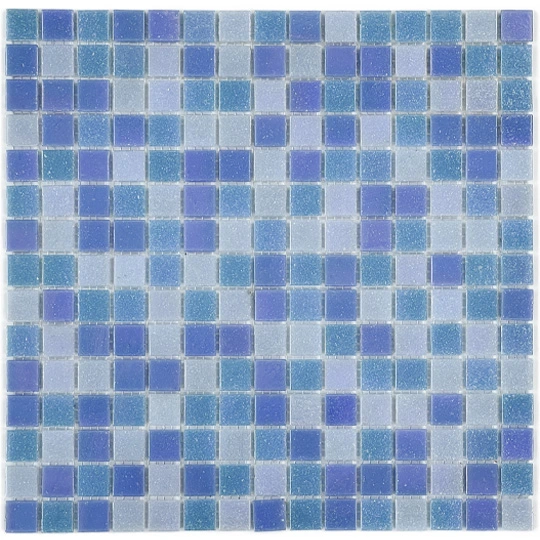 Why pool mosaic tiles are the best solution for your swimming pool?
While there are many ways to surface and decorate a pool, mosaic tile installations are unarguably the cheapest, most durable option with the widest variety in designs, patterns and range. Pool mosaic tiles are the best thing that can happen to your swimming pool! Here's why…
Why are pool mosaic tiles superior to its alternatives?
Tile mosaics have many advantages over other surfaces. Here are a few of them.
Durable - Tiles are highly durable materials that hardly require any special maintenance. They can be periodically cleaned with mild soap and water and shall continue to look brand new for decades.

Non-porous - While plater used to be the most popular pool surfacing agent earlier, pool mosaic tiles have gained more credibility over the years due to their non-porous nature. Plaster is porous and allows algal growth whereas tiles do not.
Stain-proof - Plaster and other materials also hold stains, sometimes unremovable. Tiles on the other hand, does not stain and can be cleaned with minimal effort, making them a superior choice.
Easy to replace - If the plaster cracks, there is no way to fix it other than changing the entire surfacing of the pool. In case of tiles, one can simply replace the cracked/affectile without hurting the rest of the pool.
What are the types of mosaic pool tiles available at Gaudea?
At GAUDEA, we have a vast collection of tiles for pool mosaics in every range and material. Some of our most popular pool mosaics include -
Glass mosaic pool tiles
Ceramic mosaic pool tiles
Stone mosaic pool tile
How to choose the right pool tiles for your pool?
Ready to tile your pool? Here are a few considerations that will help you make an efficient decision.
What's your budget?
Any construction project begins with planning. The material you use, whether you do the entire pool or just the waterline, it all depends on your budget. On an average, pool tiling can cost between $25,000 - $30,000. The tile you use makes a heavy impact on the budget. For example, porcelain tile will cost you anywhere between $2 - $30 per square foot. Whereas glass tile costs much higher, ranging from $7 to $50 per square foot.
What material should you go ahead with?
Despite the steep pricing, glass tile pool mosaics are our most popular pool tile these days for both, waterline and entire pool projects. The glass effect shines through the water, creating a mesmerizing effect that is impossible to ignore! Porcelain pool tiles are our second popular pool tile owing to its soft surface and scratch-free characteristics. For those with an earthy and raw taste; natural stone pool mosaics like granite, marble, travertine or limestone are the ideal fit.
What color should you choose?
Understandably, blue tiles are the most commonly preferred color when it comes to pool mosaic tiles. Blue is a relaxing color that also enhances the color of the water and makes it look more natural, like a river or an ocean. A mixture of green and blue is also an excellent combination for a natural touch. There are also exceptional choices in the grays or even cream colors.
What kind of shape and style would you prefer?
This is purely a matter of taste. Pool chips come in 1" x 1" all the way to 6" x 6". Some contractors believe that smaller chip sizes make for luxurious pools. The classic brick pattern that you must have seen everywhere is still just as popular among folks, and for good reason. We also have creations with a mixed combination of pool mosaic tiles that give a contemporary edge to modern pools and wellness areas.
FAQs
Have more questions?
Here are some frequently asked questions about pool tiles.
How long do mosaic pool tiles last?
Well, pool tiles are available in a variety of materials, and they all differ in their longevity. Waterline tiles can last a good 5 to 10 years if they are well maintained. Glass tiles last a little longer, between 8 and 12 years on an average, if properly cared for. However, none of these tile options can hold a candle to ceramic tiles. Ceramic tiles are the most durable tiles for your pool and can last up to 75 years if you choose a good installer and take proper care of them.
How to clean mosaic tiles in the swimming pool?
Cleaning and maintaining glass tile is a breeze compared to other surfaces. Glass is a non-porous material, which means it does not absorb moisture that can lead to mold. This advantage means that cleaning glass is simple and easy, and no harsh chemicals are needed. A simple cleaning with a sponge or cloth and mild soap is all it takes to keep your glass water line looking like new for years to come!
Can I use any tile for my pool?
While most tiles can be used in wet areas like showers and bathroom floors, pool mosaic tiles are a little more specific. This is because the heavy and continuous exposure to water can affect some varieties of tiles negatively. Choose a variant that is impervious or vitreous. Impervious tiles only absorb 0.5 percent of any moisture they come in contact with whereas Vitreous tiles absorb up to 3 percent."
Should I tile the benches and seats of my pool?
This is a personal choice. However, many choose to do it because it protects swimwear from being pulled by rough pebbles. Moreover, they add great visual appeal to the pool overall and open up an opportunity to get creative!