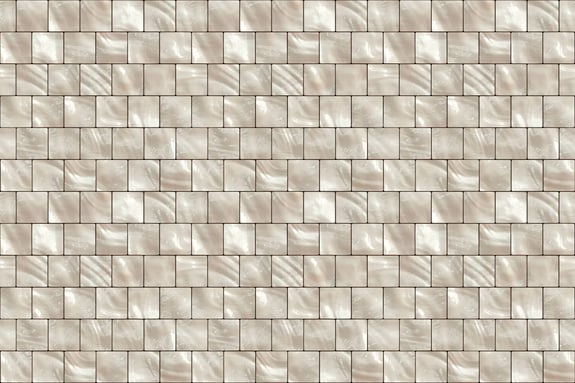 Awe-inspiring Mother of Pearls Mosaic Tiles
Take a second to look through our luxury mother of pearl mosaic tile collection with a natural pearl luster that radiates a iridescent shine
Enhanced luxury with mother of pearl mosaics
Mother of pearl tiles add a luminous glow wherever they go, making them the perfect way to add a luxurious finish to your home. It enhances the natural light of any room owing to its reflective quality. The shimmering veneer of the tile acts much like a mirror, magnifying any space you desire, giving the room a sense of expansion.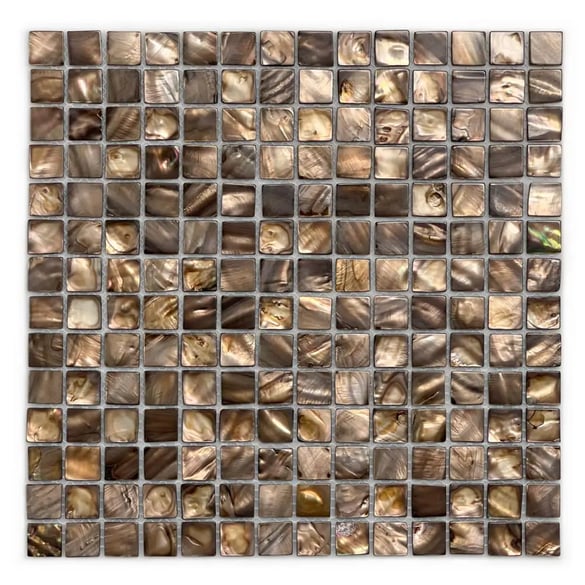 Mother of pearl mosaic tiles are a favorite among interior designers and project builders due to their timeless beauty, luminescent finesse and extreme durability. They make for an excellent investment that can be reaped for decades to come. Even though the most popular pearl tile is white, they also come in a beautiful selection of black tiles. These darker versions still offer the same shimmer and shine, but with a slightly subdued setting.
Create luxury with our mother of pearl mosaics
Short description: With its bright and shimmering reflection, mother-of-pearl tile thrives in bright rooms with plenty of sunlight. No matter which variety you go for, these mosaics reflect light and add a dash of exquisite opulence anywhere they go. Here is a collection of our most popular mother of pearl mosaics.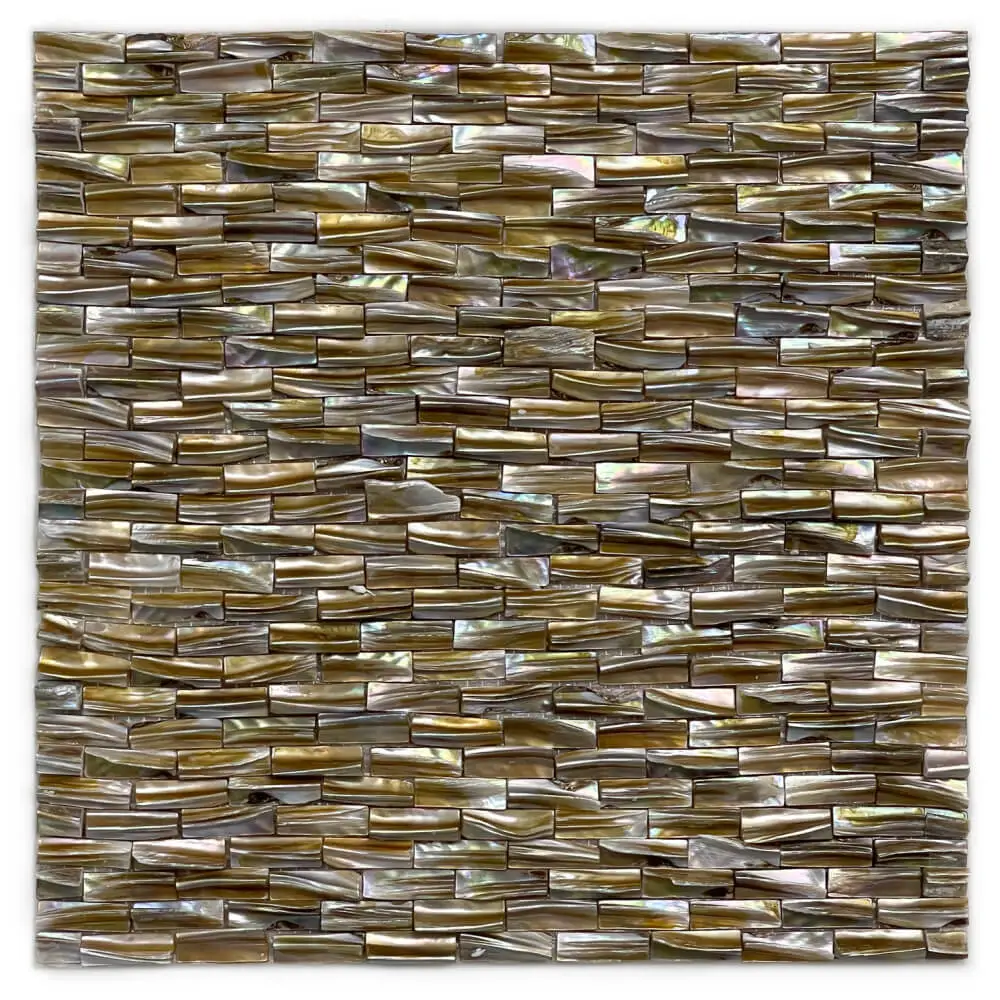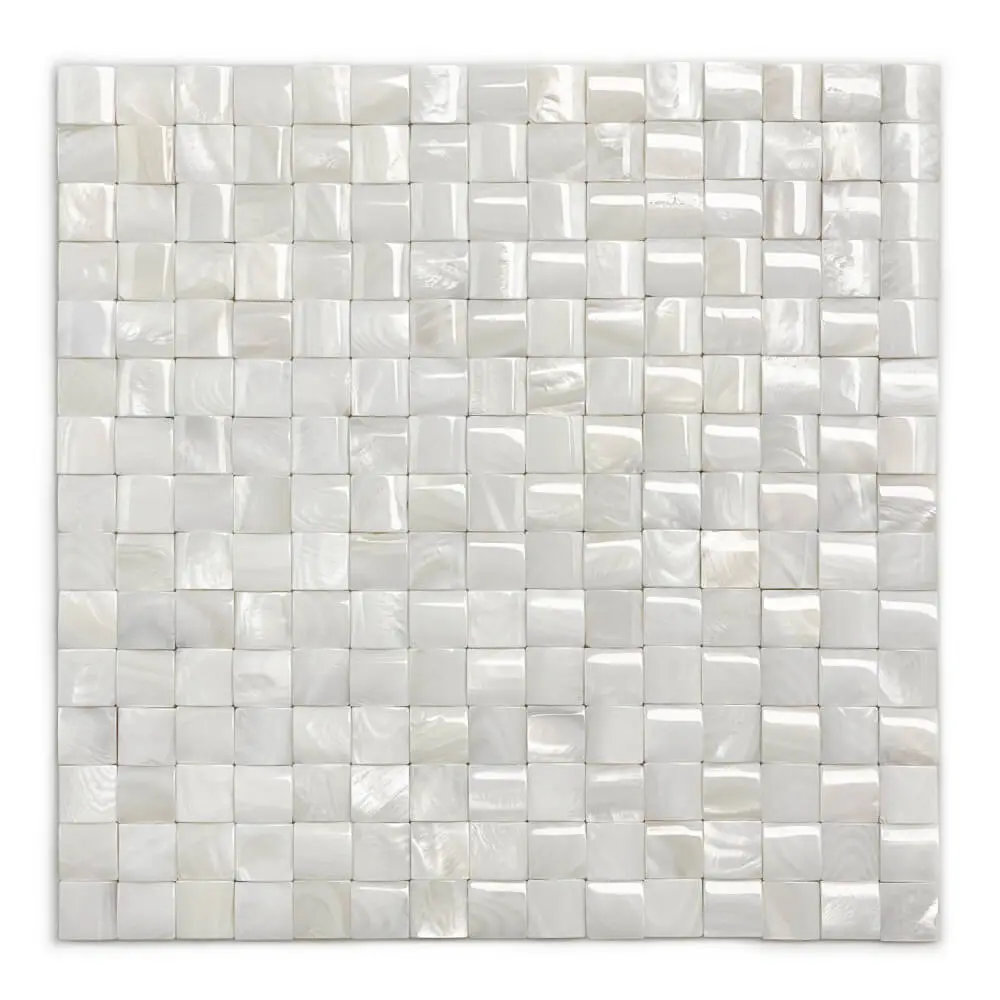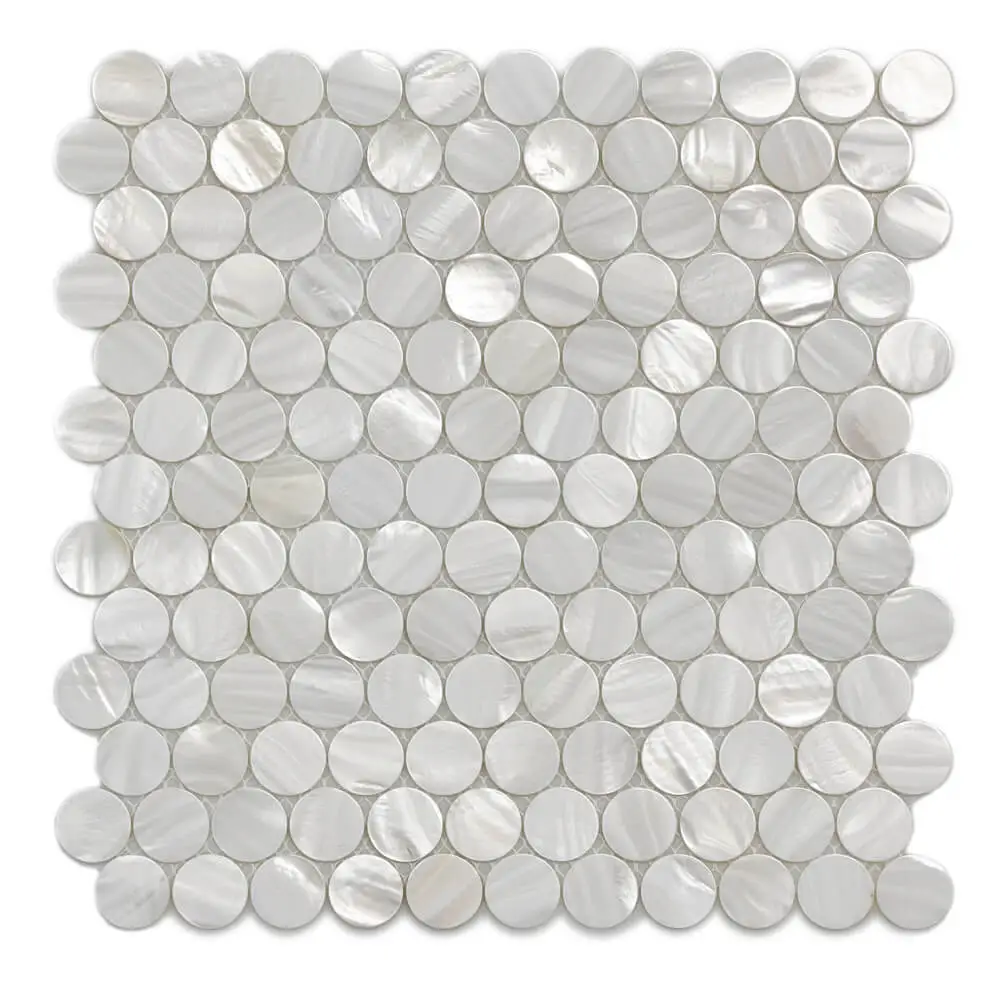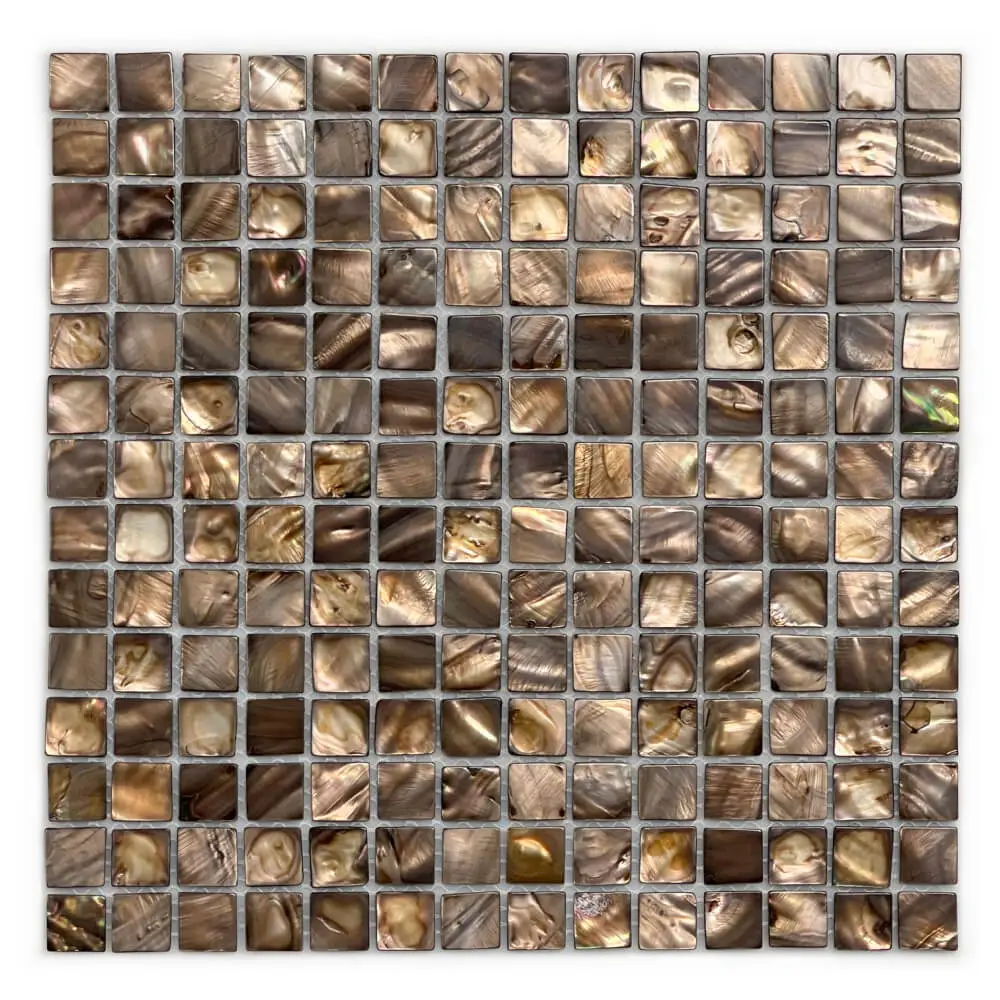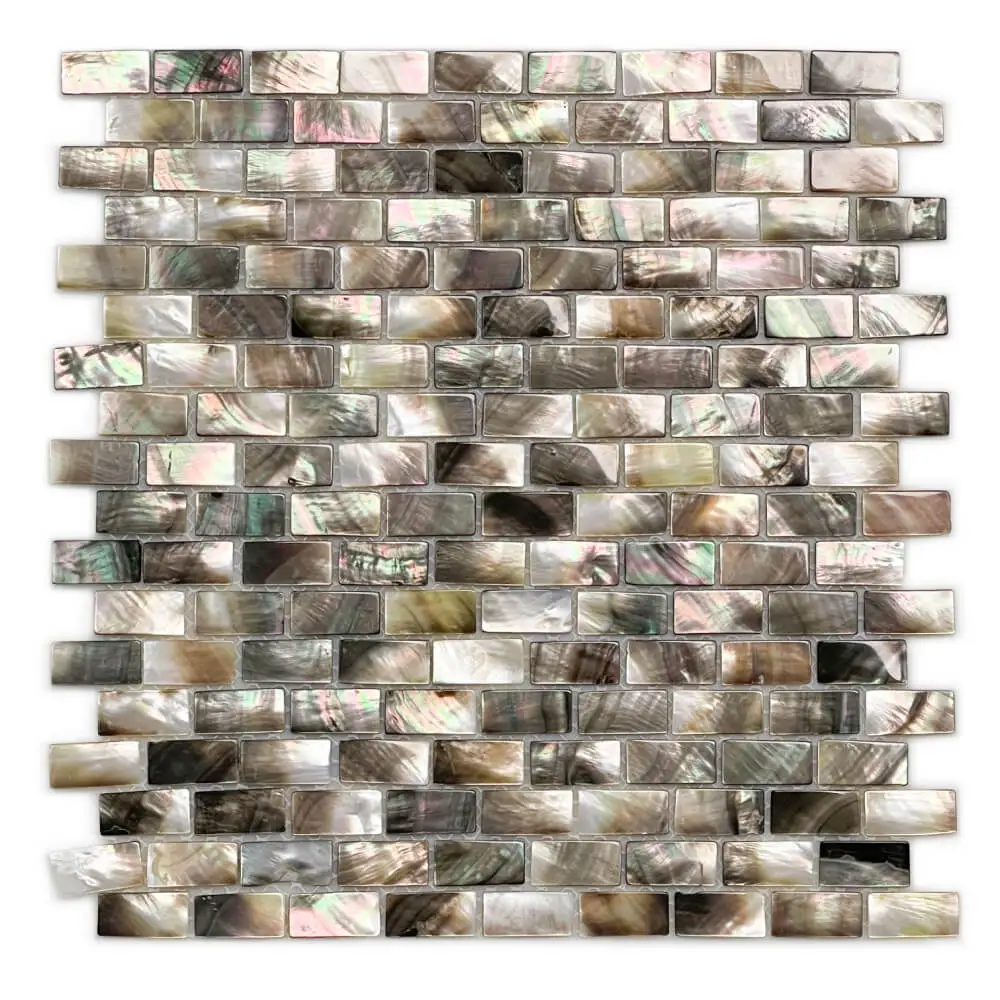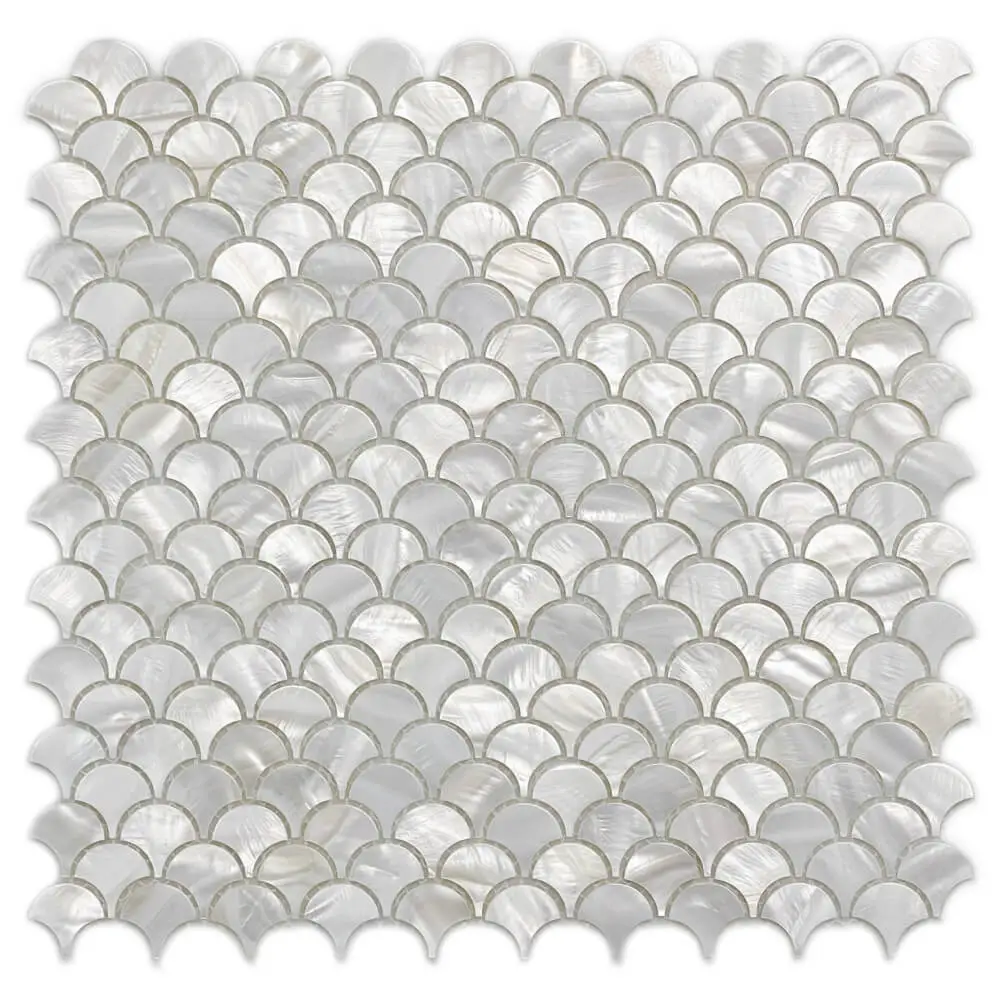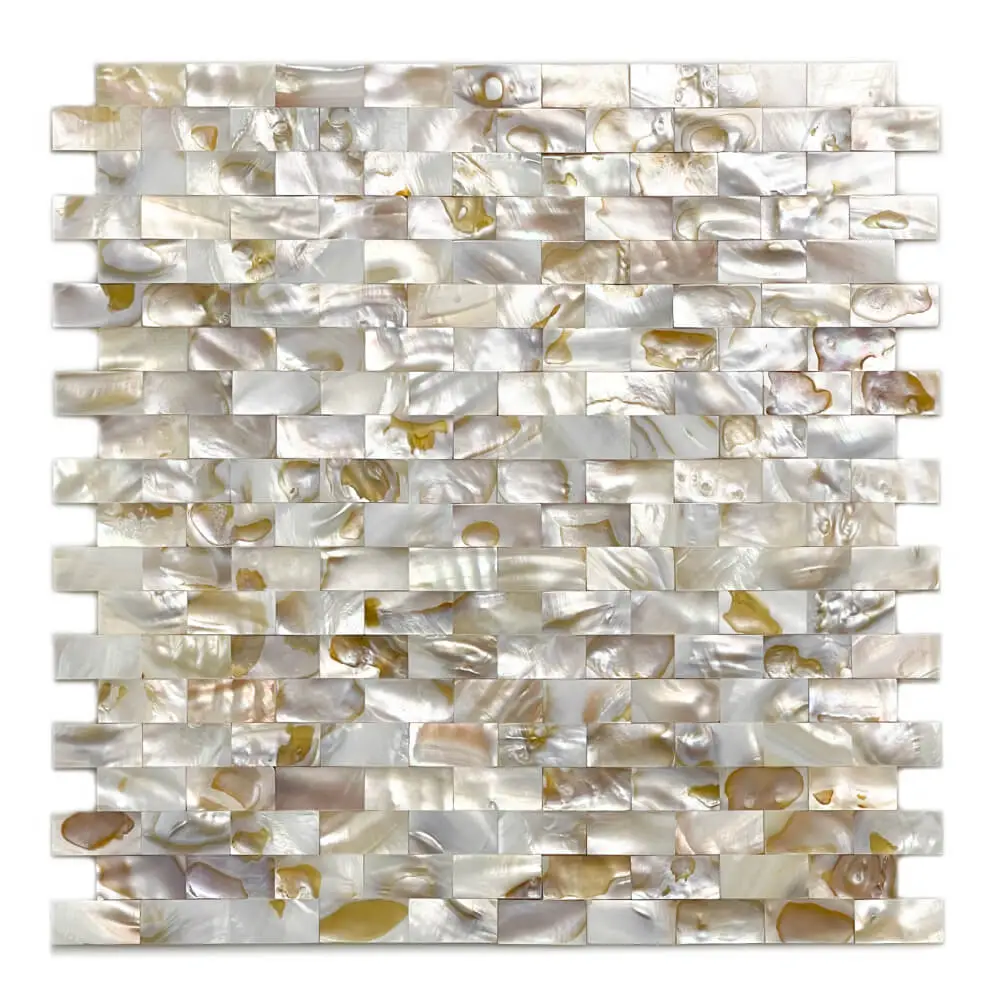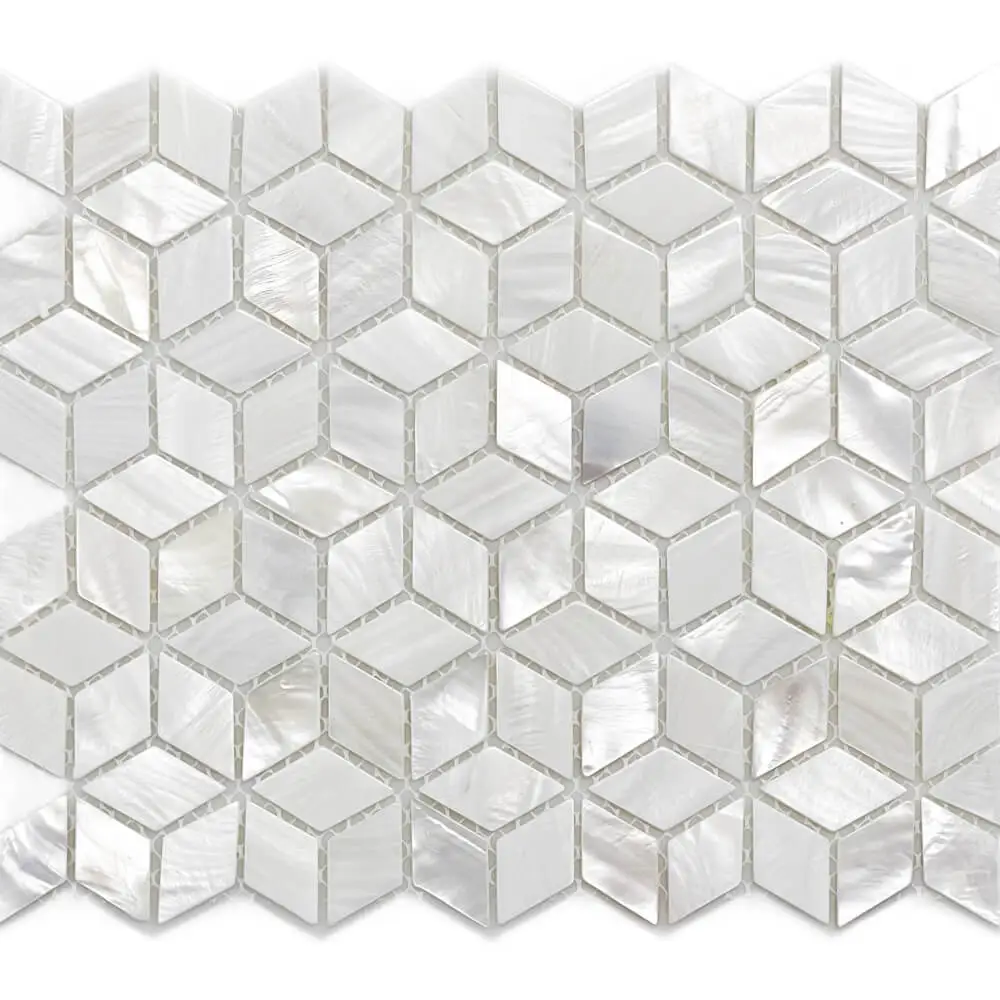 BEST MOTHER OF PEARL MOSAICS
Commonly asked questions about mother of pearl mosaic tiles
you must have so many questions about GAUDEA's mother of pearl mosaic tile collection! We took the liberty of answering some frequently asked questions for you.
What is the mother of pearl mosaic tiles?
Mother of pearl is an iridescent material that builds up on the inside of mollusk and oyster shells. Mother-of-pearl tiles, also known as shell mosaic tiles, are made by carefully cleaning shells with a combination of hydrochloric acid and bleach until a smooth surface is achieved.
Why is the mother of pearl tiles considered a sign of luxury?
Mother of pearl tiles are iridescent and give off an unparalleled shine. Over the years, they have globally spread as a sign of wealth and is often used to demonstrate status. They are also highly versatile in nature making them a very convenient and easy way to class up any place. They are suitable for bathrooms, kitchen backsplashes and flooring alike.
How do you clean mother of pearl tiles?
Cleaning mother-of-pearl tiles is quick and easy. These dazzling tiles are made from the shells of freshwater oysters. They are more durable than they look.

For cleaning, it is important to use a mild detergent. We recommend mild soap and water. Since most mother-of-pearl tiles are made of calcium carbonate, it is important that you do not leave cleaning agents on the tiles for extended periods of time. Clean gradually and avoid anything with abrasive properties, such as scouring pads and sandpaper.
Does the mother of pearl mosaic tiles require sealing?
Mother of Pearl tile does not require a sealant. However, they are a natural carbon form and erode with acidic foods. Clean any spills or splatter immediately with a damp, nonabrasive cloth and a mild detergent.