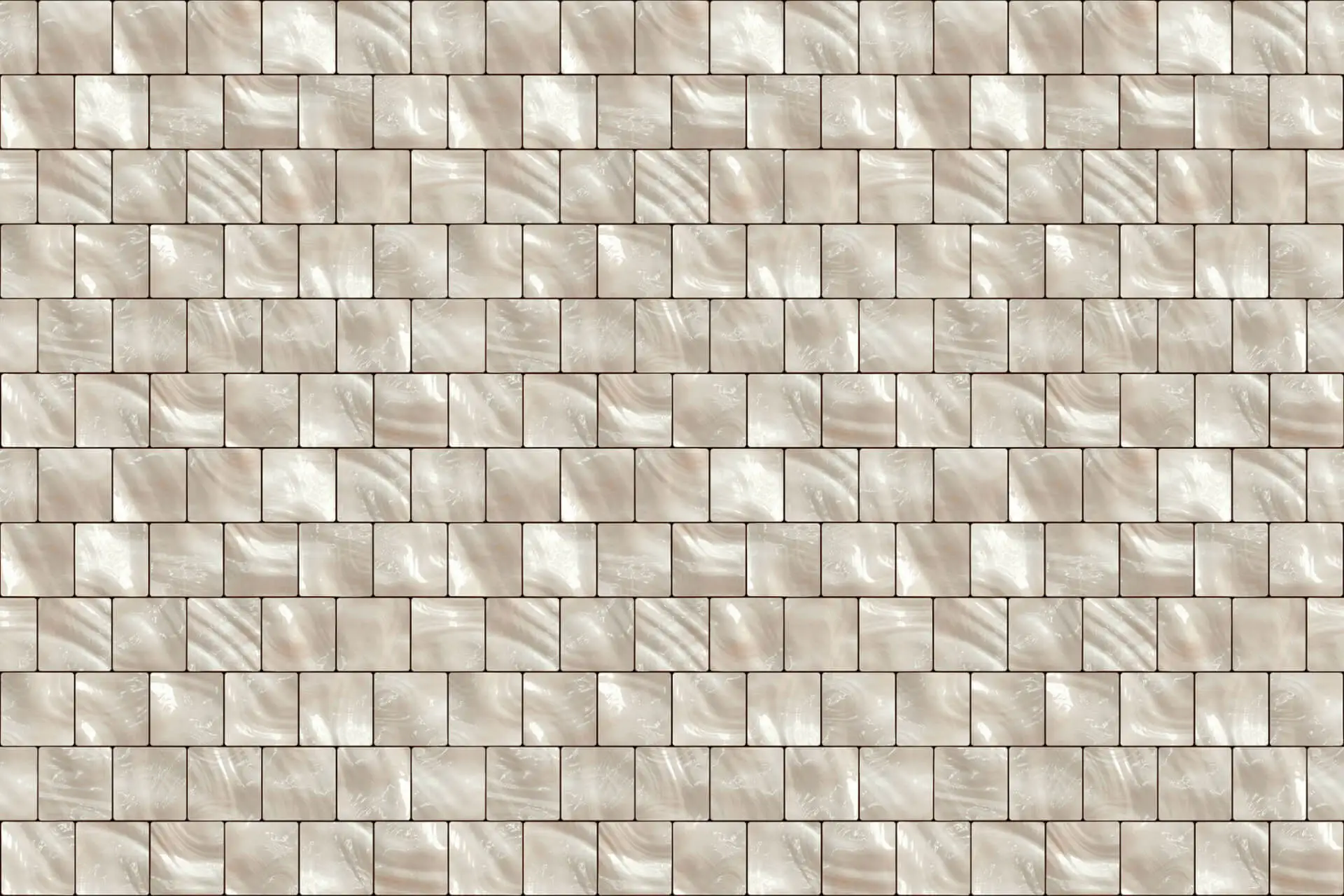 Mother of pearl mosaic tiles
Luxury mosaic tiles with a natural pearl luster
Mother of pearl shell mosaic
Mother of pearl tiles add a luminous glow wherever they are installed, making them the perfect way to add a luxurious finish to your home. The iridescent sheen of shell is a beautiful addition to any interior project and has the added benefit of enhancing the natural light in any room thanks to its reflective quality.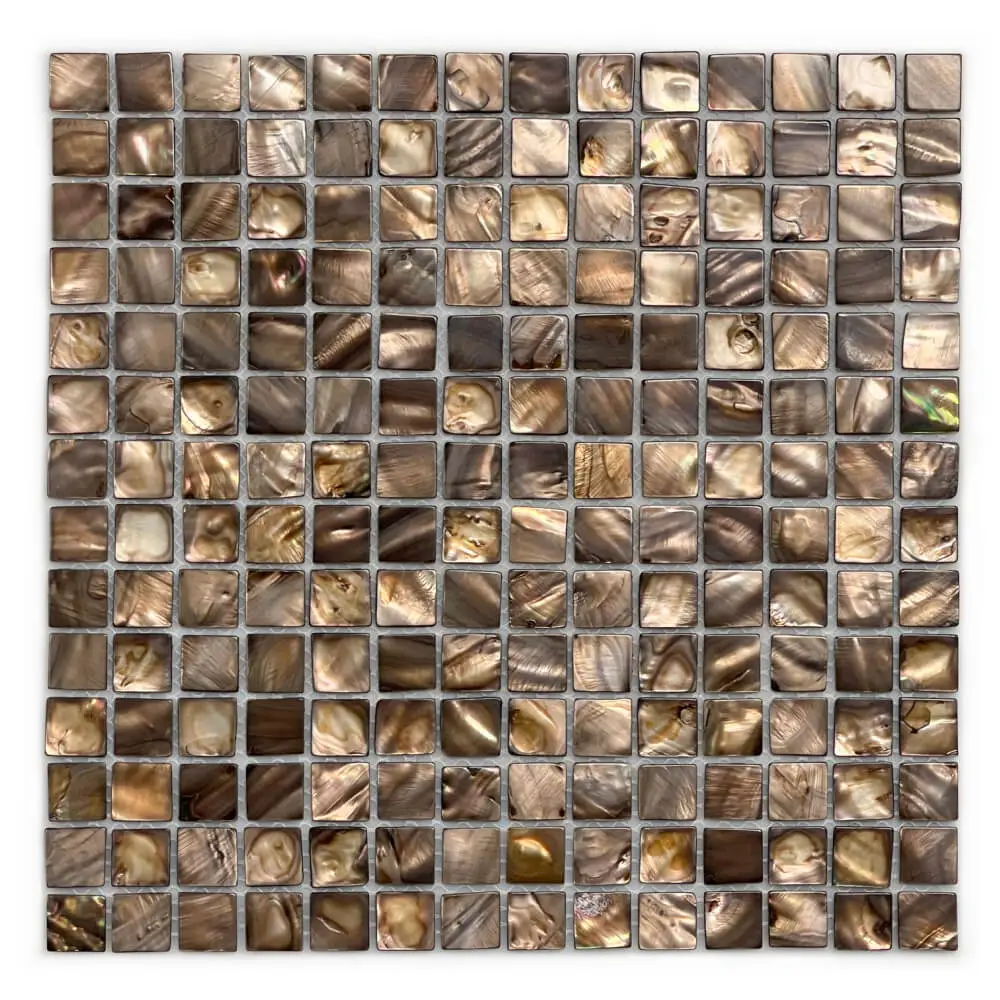 Mother-of-pearl tiles often act like mirrors. While they do not reflect like a mirror, the shimmering veneer of the tile acts much like a mirror in that it magnifies the space. The light that shimmers on this tile gives the room a sense of expansion. This feature is very beneficial in bathrooms, which are generally the smallest rooms in the house. Enlarge your bathroom with a backsplash made of this shimmering, bright tile. Even though the most popular pearl tile is white, there is also a beautiful selection of black tile. This darker version still offers the same shimmer and shine, but with a more subdued setting.
Our collection of mother of pearl mosaics
If you are looking for a tile that will make your space shine and sparkle, look no further than mother-of-pearl tile. With its bright and shimmering reflection, mother-of-pearl tile thrives in bright rooms with plenty of sunlight - however, you should protect these tiles from direct UV light as this will speed up the aging process. Below are some of the best sellers from our mother of pearl mosaic tile collection. Browse our B2B catalog to see them all!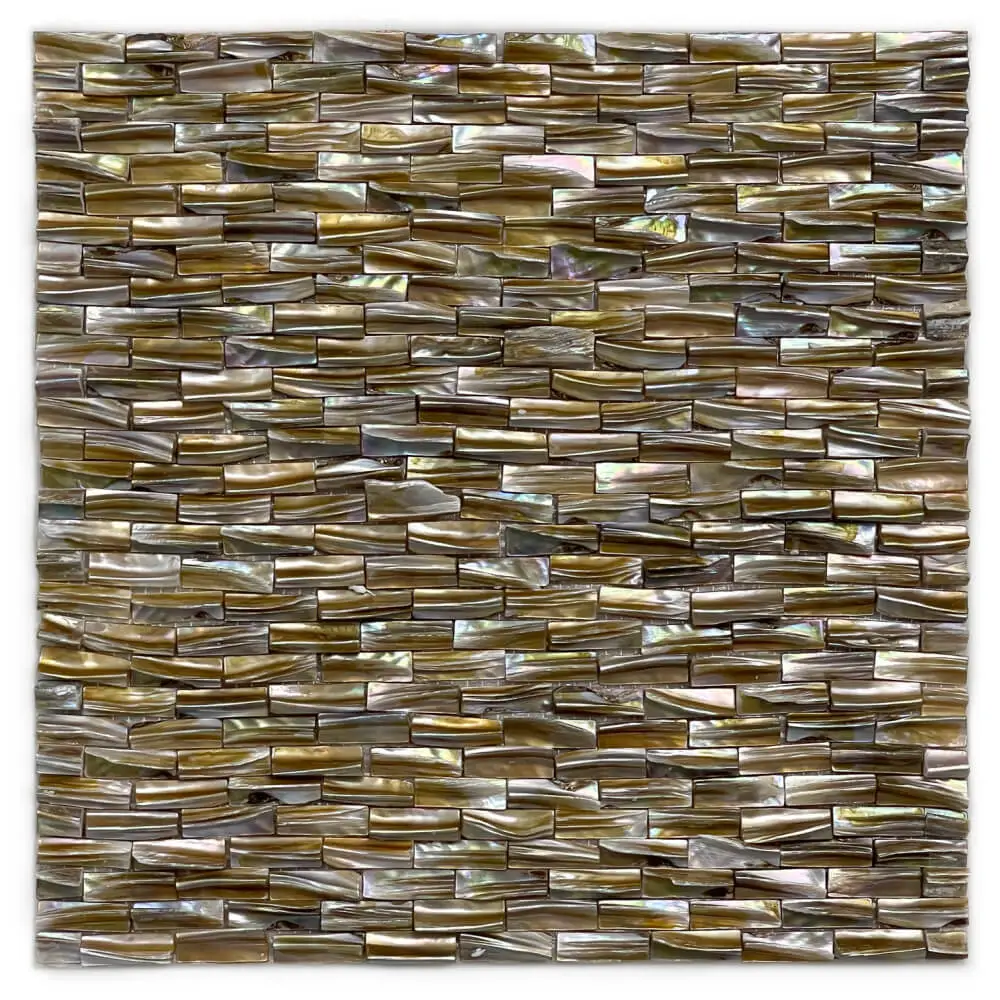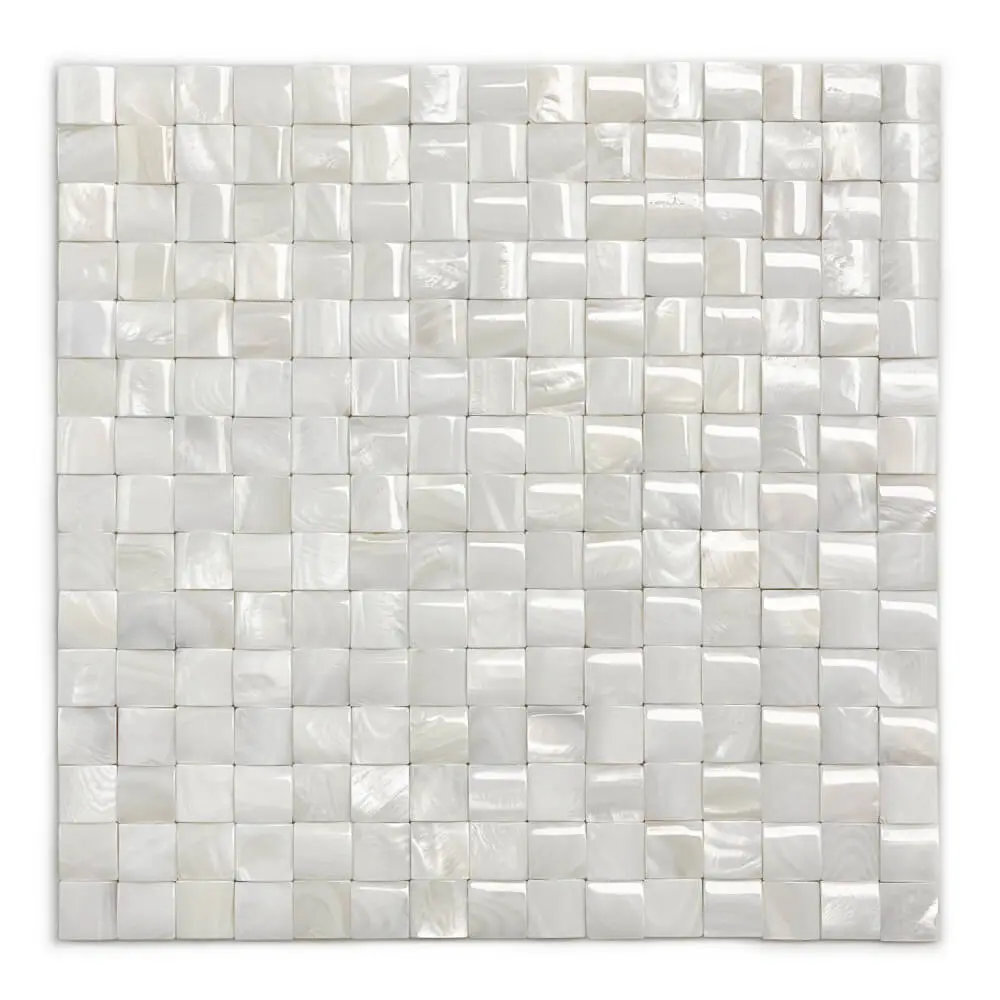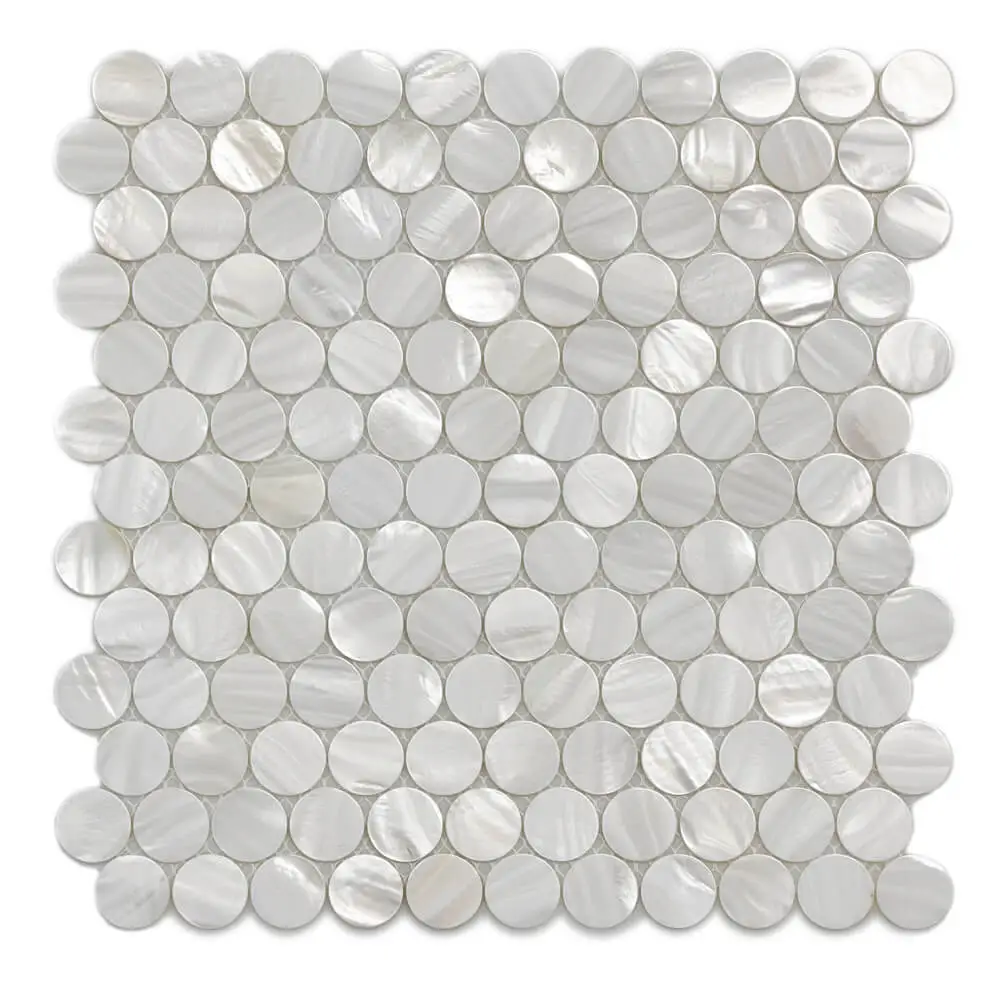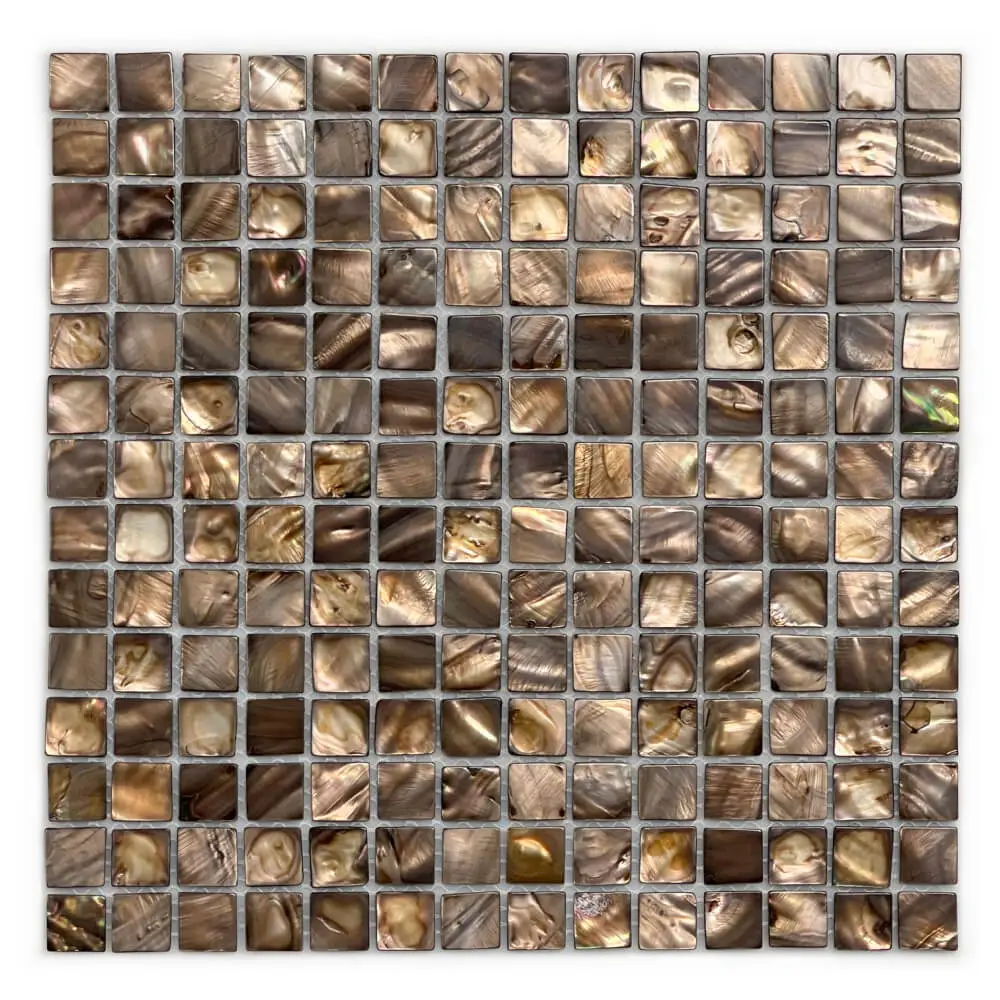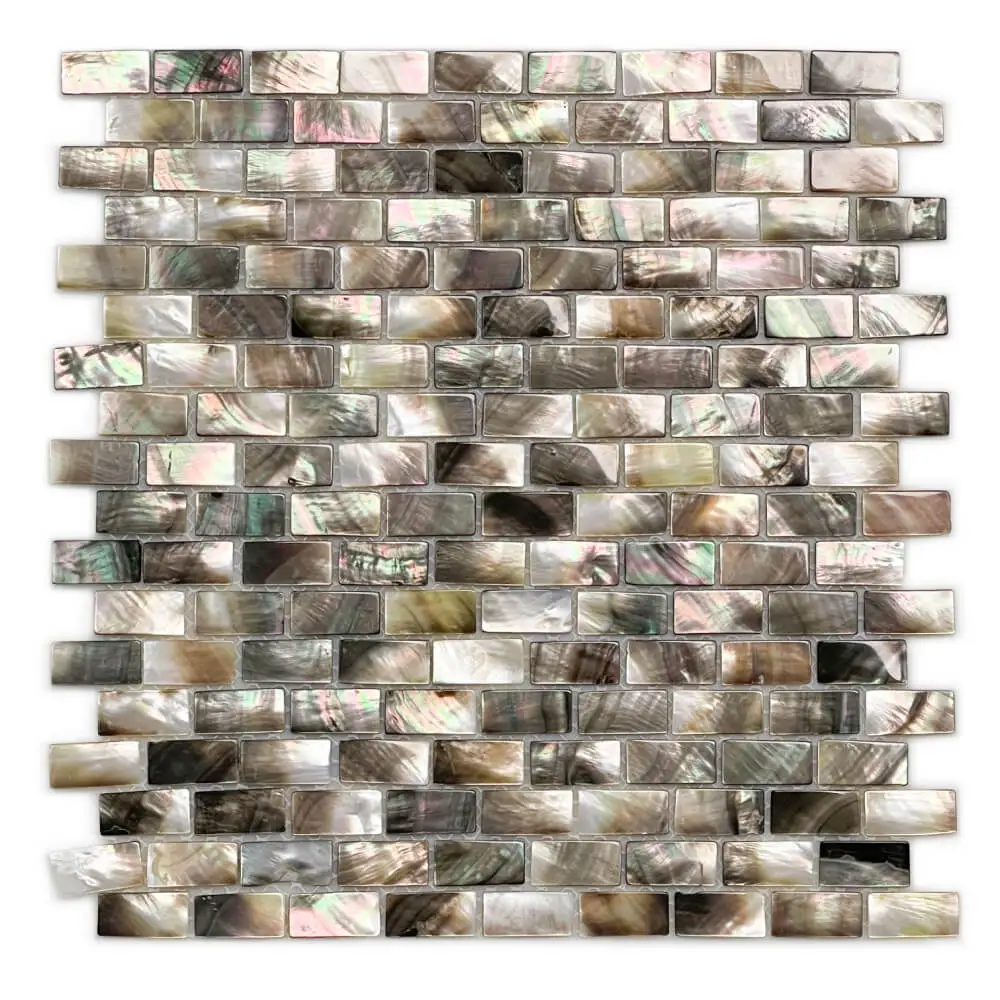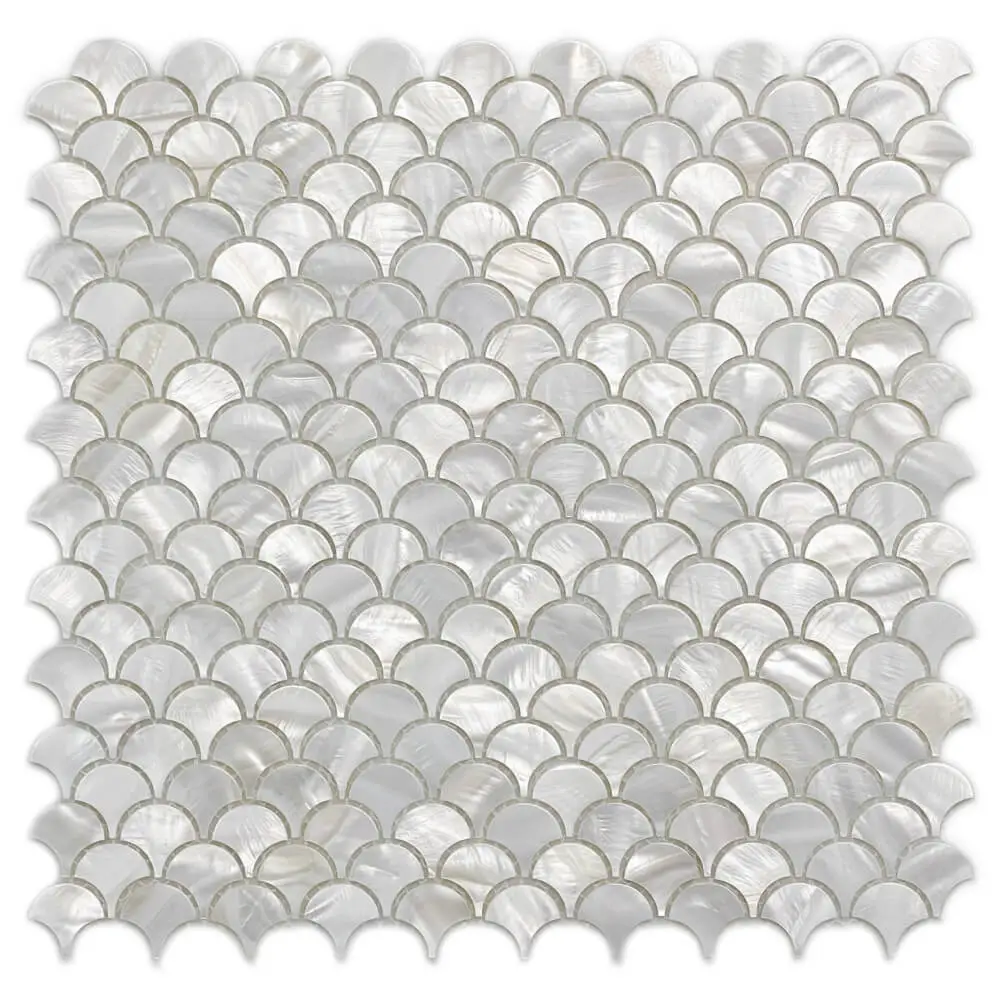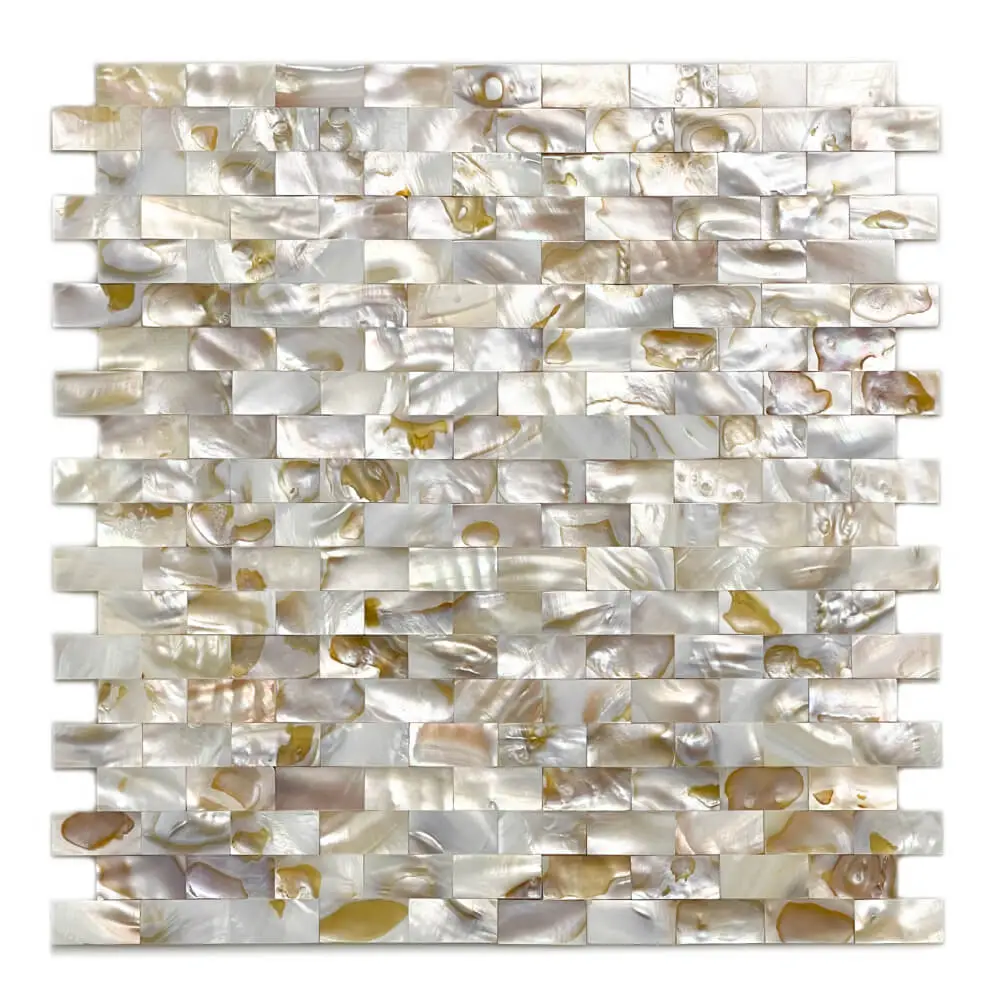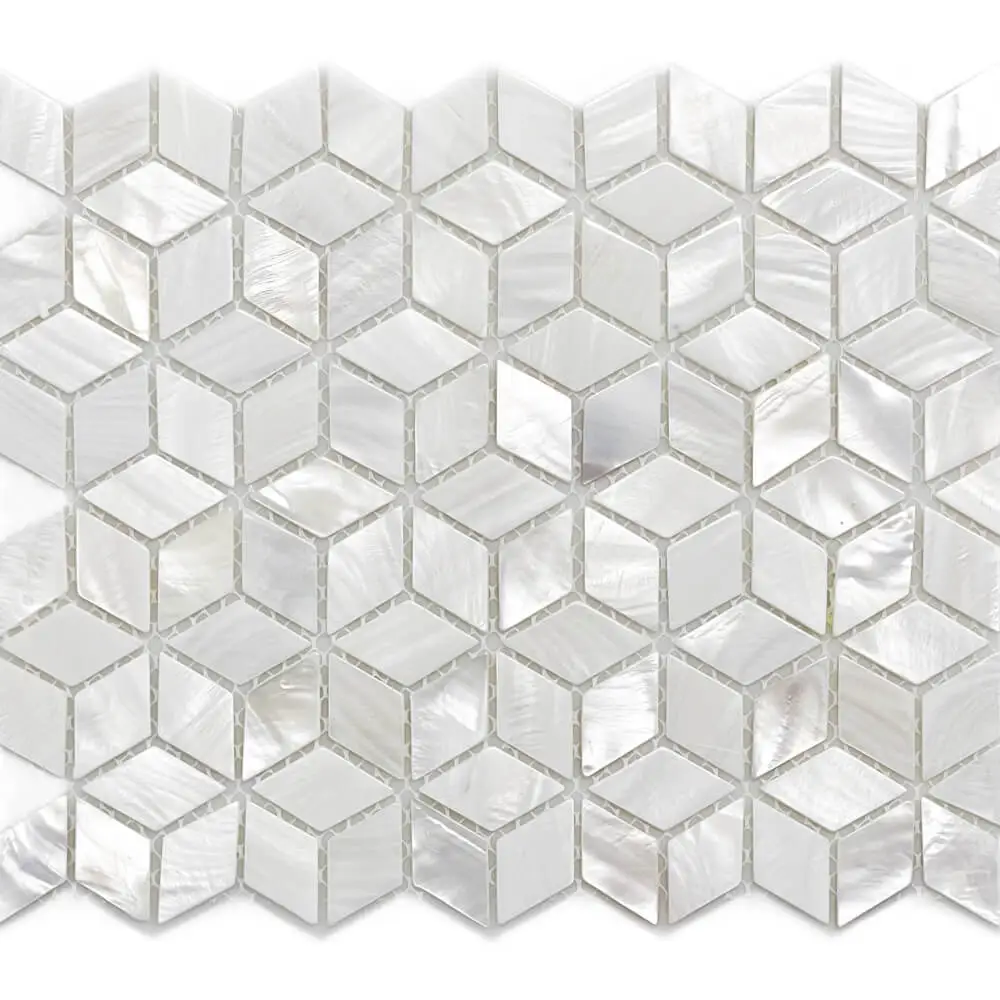 BEST MOTHER OF PEARL MOSAICS
Questions about mother of pearl mosaic tiles
Our mother of pearl mosaic tiles are sourced from environmentally friendly, sustainable sources, are exceptionally durable and are suitable for wall and floor surfaces. GAUDEA's mother of pearl mosaic tiles are suitable for indoor use and are perfect for wet areas, special walls and spas. Now, we can imagine you have questions about GAUDEA's mother of pearl mosaic tiles. We compiled the most frequently asked questions here below.
What are mother of pearl mosaic tiles?
Mother-of-pearl tiles, also known as shell tiles, or shell mosaic tiles, are made by carefully cleaning shells with a combination of hydrochloric acid and bleach until a smooth surface is achieved.
What is so great about mother of pearl mosaics?
A great aspect of pearl tiles is their versatility. You can use these tiles on a variety of flat surfaces. Thanks to advances in manufacturing, these tiles can be shaped and cut in a variety of styles. Mother of pearl tiles are iridescent and give off an unparalleled shine. Mother of pearl tiles are suitable for bathrooms, kitchen backsplashes and flooring.
How do you clean mother of pearl tiles?
Cleaning mother-of-pearl tiles is quick and easy. These dazzling tiles are made from the shells of freshwater oysters. They are more durable than they look.

For cleaning, it is important to use a mild detergent. We recommend mild soap and water. Since most mother-of-pearl tiles are made of calcium carbonate, it is important that you do not leave cleaning agents on the tiles for extended periods of time. Clean gradually and avoid anything with abrasive properties, such as scouring pads and sandpaper.